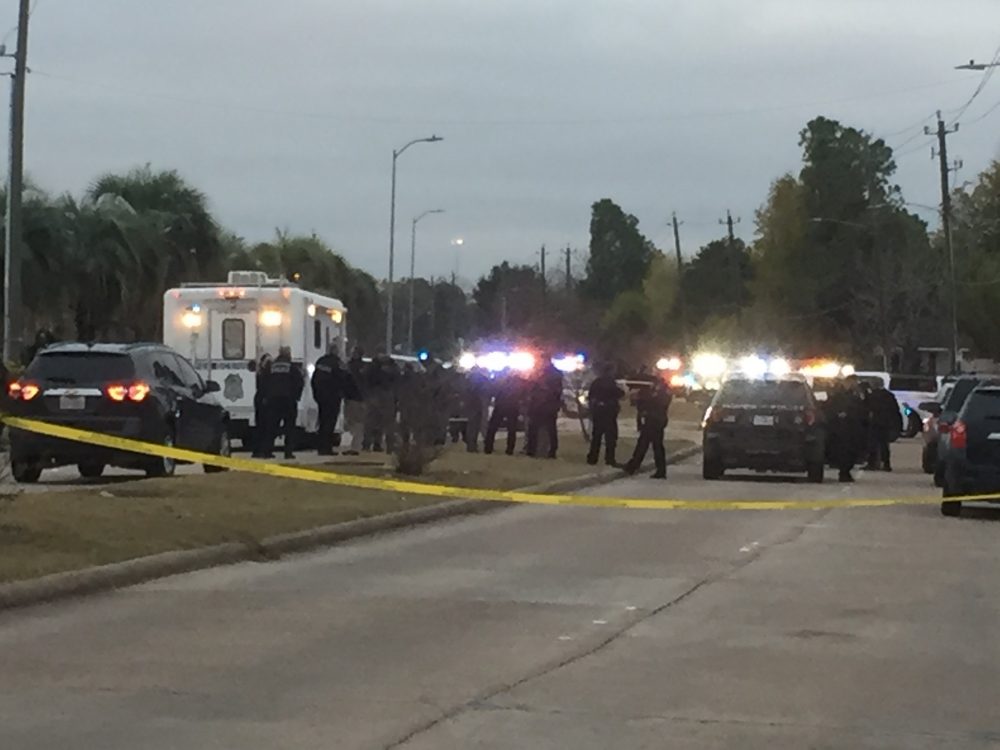 Four Pasadena police officers shot and killed a man suspected of stealing a car in southeast Houston Monday afternoon, the Houston Police Department said.
Police said it happened after a chase from South Houston to the 1100 block of Sabo near Fuqua Road. There, officers cornered the man and shot him after he brandished a gun, HPD Assistant Chief Wendy Baimbridge said.
HPD is investigating the incident while the Pasadena Police Department is doing an administrative investigation.
Baimbridge said the man stole a Cadillac Escalade on Monday morning. The Cadillac's security system, OnStar, later located it, notified Pasadena police and shut the vehicle off remotely.
When officers arrived, she said, the man held a gun to his head and stole a truck that had its key left inside.
During the ensuing car chase, he drove the wrong way and rammed several vehicles on the Gulf Freeway, Baimbridge said.
He died at the scene, she said. No officers were injured.
The four officers who fired their weapons will be on administrative leave for the next five days, Pasadena Police Chief Josh Bruegger said.