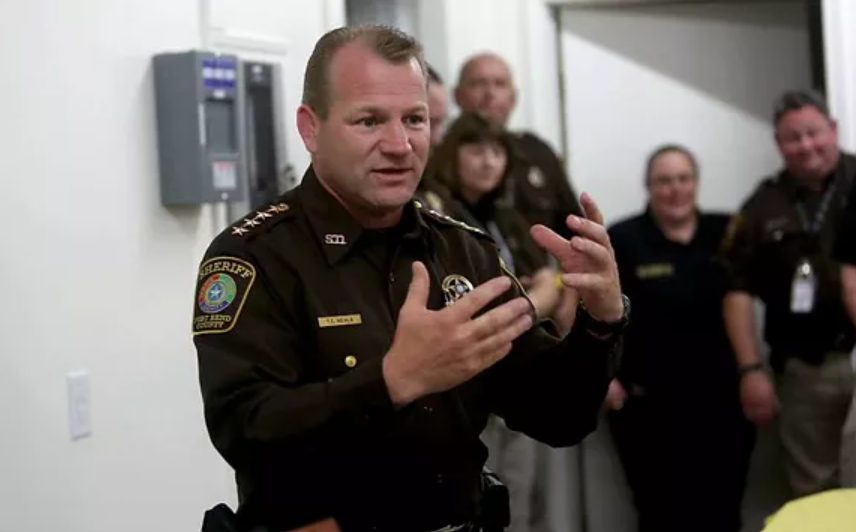 Civil rights gorups have accused the Fort Bend County Sheriff's Office of racial profiling in traffic stops, saying the office led by Troy Nehls has disproportionately targeted Latinos.
The overwhelming majority of drivers pulled over by a Fort Bend County narcotics unit were Hispanic, according to a July report from the Houston Chronicle.
The outcry comes as Sheriff Troy Nehls is locked in a close race against former diplomat Sri Preston Kulkarni for a seat in Congress.
"How can you have the audacity to tolerate the racial profiling of Latinos, to not answer questions from our community and the media, and then run for office? Sheriff Troy Nehls must stop the racial profiling," said activist Tony Diaz of the League of United Latin American Citizens.
In a statement to Houston Public Media, the Fort Bend County Sheriff's Office said it does not racially profile.
"The statistics this allegation is relying on are 'cherry picked' and misleading," the statement read. "To be clear, the racial profile report submitted to the State by the Fort Bend County Sheriff's Office shows that our stops of persons shown as Hispanic for the year 2019 was 16% of total stops. This shows no pattern of disparate stops versus population numbers."
In an email, Kulkarni's campaign called the report "concerning," and called on Nehls to address the disparity publicly.
"Anyone who holds public office ought to be accountable to the public, and Troy Nehls must stop avoiding the Texans he is supposed to be serving," Kulkarni said.
The 22nd Congressional District has long been a GOP stronghold. But as Fort Bend County's demographics have changed, so too has its voting bloc. Now Democrats are targeting the area in their bid to make gains in the U.S. House of Representatives.
The Nehls campaign did not respond to a request for comment.