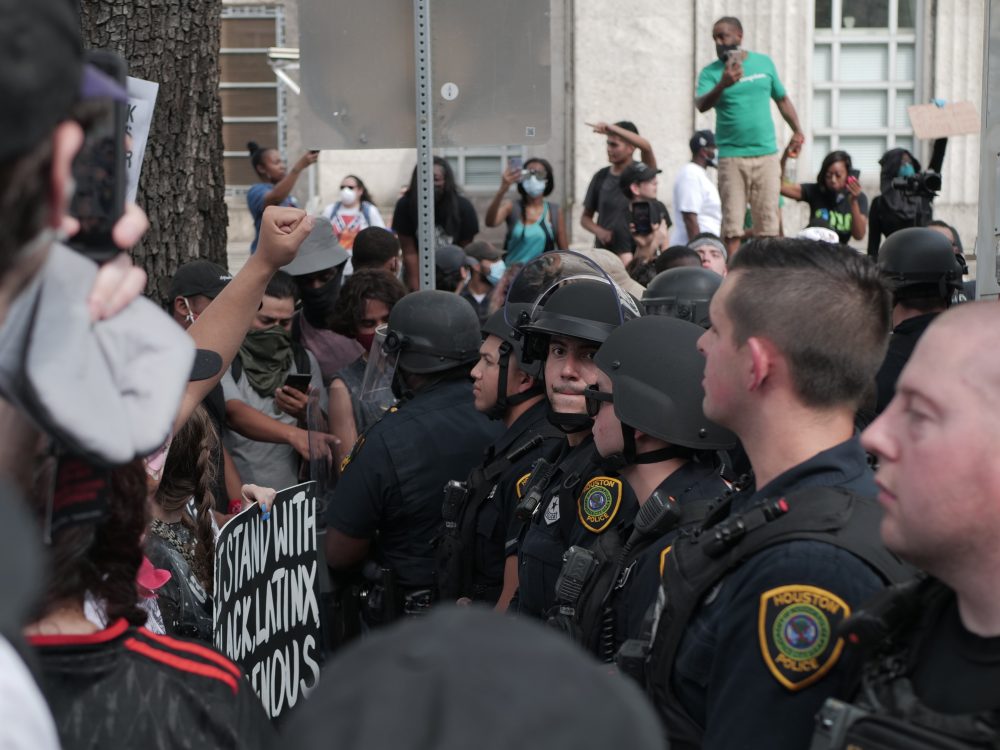 The death of George Floyd in police custody on May 25 in Minneapolis set in motion a nationwide movement against police brutality and racism.
Changes to policing have been announced from the president down to municipalities, including Houston.
But some are questioning whether anything will really change, as Houston is still grappling with its own series of deadly police shootings – all of them people of color.
In a span of just more than one month in April and May, Houston police officers shot and killed six people. That's already more than in the entire year 2017.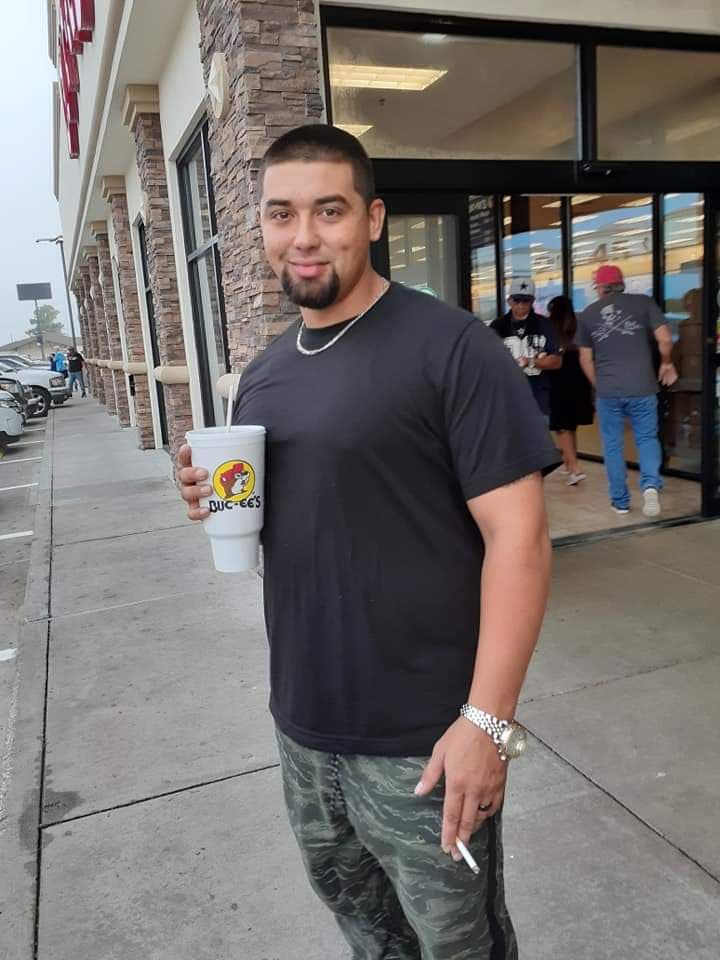 It started with Nicolas Chavez on April 21, when police were called to the Denver Harbor neighborhood in east Houston responding to reports of a man allegedly to try to get hit by oncoming traffic.
When they arrived, police said Chavez attacked them with a piece of rebar. They allegedly tried to subdue him with Tasers and bean bag rounds, to no effect, before they started shooting him with bullets.
"It was a firing squad," said Jose Hernandez, who was friends with Chavez. "He was in no condition to be a threat to anybody, after you've been shot four times, six really with the non-lethal rounds."
Others who were shot and killed by Houston police were Christopher Aguirre, Adrian Medearis, Rayshard Scales, Randy Lewis, and one man whose identity has not been published.
All shootings happened under different circumstances: Aguirre reportedly fired at police officers. Lewis had allegedly just stabbed a grandmother to death, and police said he was charging at a responding officer.
Scales was reaching for what turned out to be a BB gun, police said, and Medearis, a local gospel artist, was shot during a traffic stop – allegedly after taking the officer's Taser.
Chavez's death is among the most controversial because eyewitness video shows him kneeling on the ground when several officers shot at him about a dozen times.
The reason police cite for killing him is that he was trying to reel in a Taser he was shot with by its electrical wires.
"We don't allow suspects to taser police officers, OK?" said Joe Gamaldi, president of the Houston Police Officers Union. "A Taser can still be used as a deadly weapon. That could easily take out an officer's eye or that could easily incapacitate that officer with the improper reaction his body could have to it."
Gamaldi calls it a "suicide by cop." He said officers tried to reason with Chavez for 15 minutes but that he kept coming at them.
Hernandez doesn't think his friend was suicidal. While Chavez was depressed and had just separated from his wife, Hernandez said he had much to live for.
"Who takes a bath, who puts on cologne and calls and say that I'll come see you, if you're trying to kill yourself?" Hernandez said. "He was trying to see his son."
But even if Chavez wanted to die, Hernandez said, the cops shouldn't have granted his wishes.
"If somebody is trying to kill himself, what are you going to do? You're going to say, 'oh, hold on, let me shoot you?'" Hernandez asked. "Isn't that illegal? Assisted suicide?"
The FBI is investigating the incident.
Even before nationwide protests about Floyd's death, some people were rallying outside HPD headquarters to demand answers to the Houston shootings.
They want to see body camera and dashcam footage.
"I think it would behoove the chief to release those as soon as possible, so that the community would have that," said Isidro Garza with the League of United Latin American Citizens and the Greater Houston Coalition for Justice. "Because maybe there's information in those videos that would exonerate the officers and would give them a reason why they took the action that they did."
Houston police Chief Art Acevedo has received praise for marching with George Floyd protesters and speaking out against his death. But many have called him hypocritical, because he has not heeded calls to release footage of the shootings here in Houston.
In response, the chief held a press conference with family members of some of those who were shot by his officers.
"I only have two priorities right now," said Audrick Medearis, the brother of Adrian Medearis. "That's protect my family and protect my brother's name. That's what I want to do right now by not letting the video be released."
In the case of Chavez, his widow, Jessica Chavez, said she does not want the video released, but his parents do.
Unlike the police chief, union president Gamaldi told Houston Public Media he is all for releasing the footage.
"For these shootings, I believe that they're all 100% justified," he said. "And that if they want to release body camera – with family's permission, because as I said before I think it's important to be respectful to them – I'm in favor of them viewing the body camera video."
But retired brigadier general and leadership consultant Tom Kolditz doesn't think it's a good idea — at least not right now, with emotions about police brutality already high.
He said releasing the videos now would be like throwing fuel on a fire, even if they show the officers acted appropriately.
"There are times in crisis where being completely transparent undermines the stability and the emotional composure of the people that you're trying to lead," Kolditz said.
Police hardly ever release body camera or dashcam video before an investigation concludes, said Kevin Buckler, a criminal justice professor at the University of Houston-Downtown.
"There's a general hesitancy to release everything right away," he said.
But whether or not to release video is only one aspect in addressing police violence. After the nationwide outrage and protests over the death of George Floyd, Houston Mayor Sylvester Turner issued an executive order to prevent police brutality.
It prohibits chokeholds, requires de-escalation and mandates officers exhaust all non-lethal options.
But it's not enough for Ashton Woods, founder of Black Lives Matter Houston, who calls it an empty gesture.
"I would refer to Eric Garner and George Floyd also, because in those two cities (New York and Minneapolis) before they were even murdered at the hands of police, there were already rules that govern that you cannot use chokeholds," he said.
Mayor Turner has also created a taskforce to consider more changes and make recommendations.
Woods, for one, thinks there will only be change when the current system of policing is radically reformed and more effort is put into improving communities of color.
"When we're talking about defunding the police, I'm saying that we should take their money and invest in community programs," Woods said. "We need to open up grocery stores in food deserts, we need to expand our healthcare networks… This is a quality of life issue."