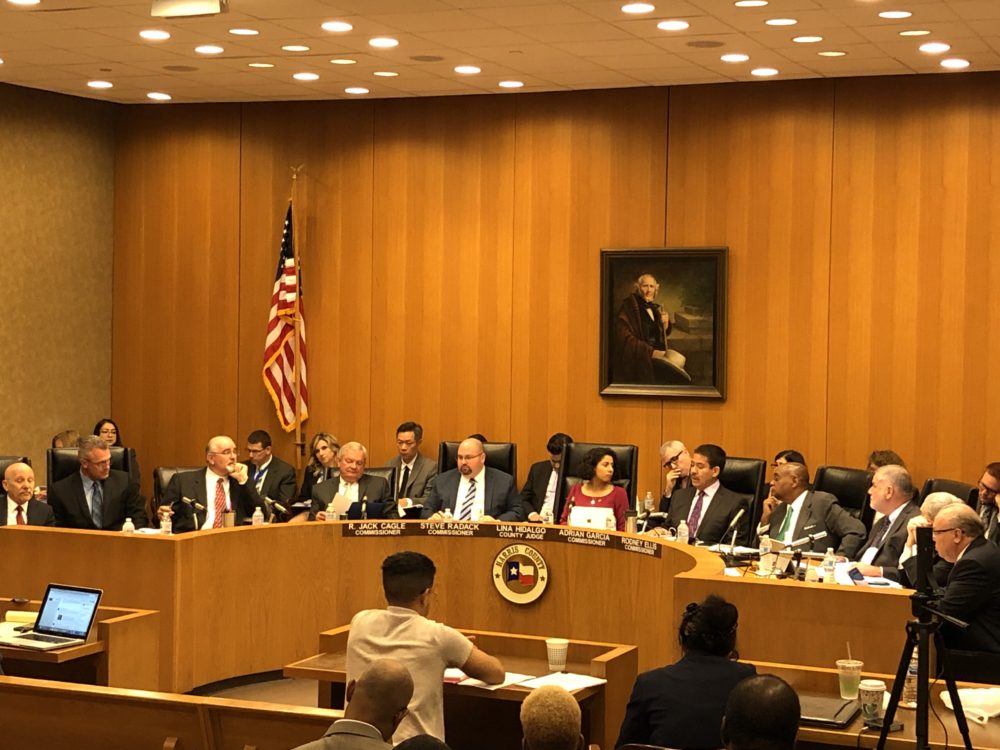 Harris County leaders will debate ways to rein in the use of force by law enforcement in the wake of George Floyd's death. The proposals are expected to divide Commissioners Court along partisan lines.
The main proposal is one by Democratic Commissioner Rodney Ellis to create a Civilian Oversight Board. The aim of the board would be to improve accountability and transparency whenever police in Harris County use force.
As envisioned by Ellis, the board would be independent from law enforcement. It would have subpoena power, as well as the ability to discipline law enforcement officers throughout the county.
It's unclear from the wording whether that would apply to county law enforcement only or city police as well.
In addition, County Judge Lina Hidalgo is proposing for the County Sheriff and County Constables to submit monthly reports to the Justice Administration Division on use-of-force incidents.
Such proposals typically face opposition by the two Republican commissioners.