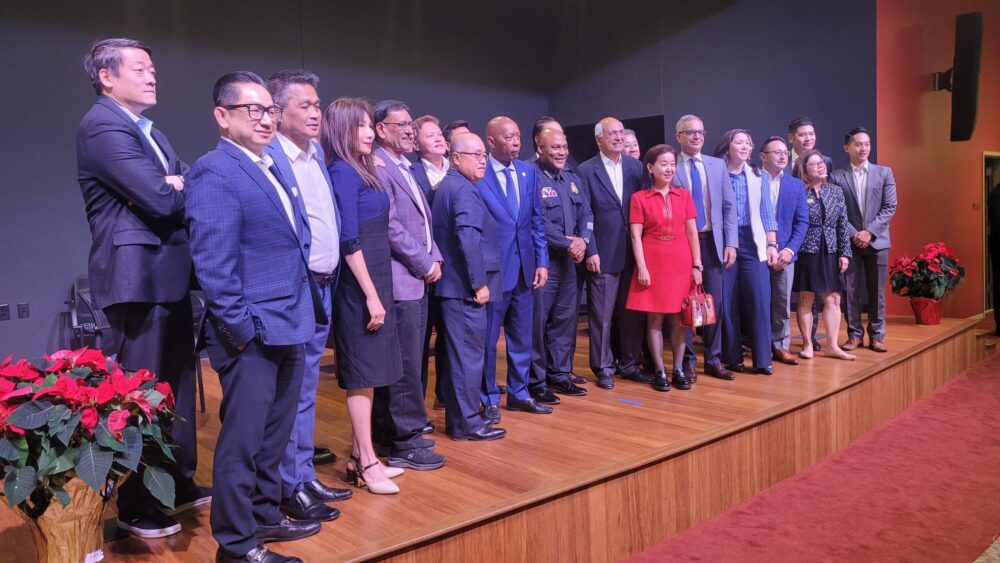 The pandemic and recent conflicts in the Middle East have contributed to an increase in hate crimes nationwide, city officials said on Wednesday.
During a press conference on public safety, Houston Police Chief Troy Finner said eight crimes have been reported as hate crimes in the city in the past year, but none have been confirmed as hate crimes.
"Zero were confirmed as hate crimes. So that's really good. However, we still have to deal with perceptions. And that is the most important thing," Finner said.
In late October, the Houston Chronicle reported the death of a Conroe pediatrician who was stabbed at a picnic bench at her apartment complex. Some religious leaders had concerns about this case being a hate crime.
Mayor Sylvester Turner said many management districts and the city have been working together to provide resources to communities who need them through law enforcement.
"We want to make sure that when you live in the most diverse city in the country, that people feel as though the City of Houston, law enforcement, different entities, are being very responsive to their needs," Turner said. "We can say all day crime is going down. But if people don't feel safe, they're not safe."
Tony Nguyen is the Assistant Chief of Harris County's Sheriff's Office. He said the Community Problem Oriented Policing Unit, which was a program that started in 2021, is one of the many strategies the county is using to address the public safety concerns of residents.
"We have C-Pop deputies in each patrol district who spend their time getting to know their businesses, schools, houses of worship and neighborhoods in the area," Nguyen said.
He said residents are encouraged to participate by providing feedback and collaborating with the Sheriff's office on other initiatives.
Many of the people at Wednesday's meeting are part of the city's Asian-American Pacific Islander (AAPI) advisory board that was established earlier this year. The board aims to serve as a bridge to ensure the voices, concerns, and contributions of the AAPI community are heard and included in the City's decision-making processes.
Officials said 7% of Houston residents and 24% of Fort Bend County residents identify as Asian-American.
Turner said that conflicts happening overseas can affect local communities.
"We all should be willing to stand up for our kids," he said. "You can be a Jewish kid, you're my kid. You can be a Palestinian kid, you're my kid. These are our children. We all need to be able to stand up for innocent civilians."