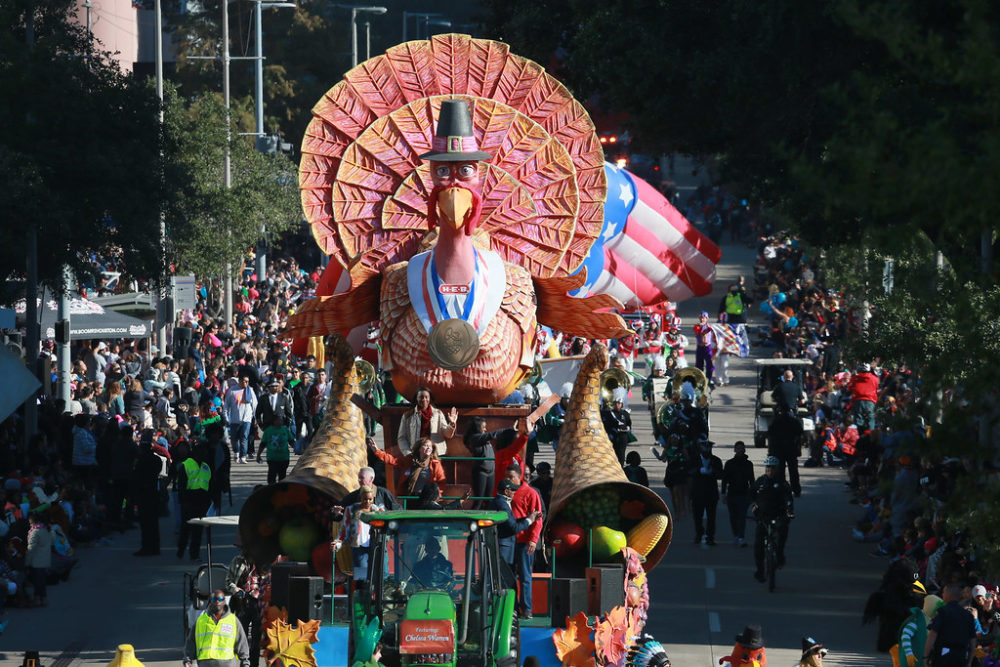 Mayor Sylvester Turner announced the city will hold its 74th annual Thanksgiving Day parade next month in downtown Houston.
This year's event could be the biggest yet, with more floats than ever – in addition to elaborate balloons and local marching bands – traversing over 20 city blocks.
"We now have 19 floats, so that is five more than we've ever had, and it's not just a trailer with a couple of bows on it; these are elaborate creations," said Susan Christian, director of the Mayor's Office of Special Events. "If you haven't made this your tradition, we encourage you to do so."
This year's grand marshals will be Houston Rockets legends Calvin Murphy and Rudy Tomjanovich, along with Mayor Turner himself. The city projects around 250,000 people will attend this year's event.
The parade will begin at 9 a.m. on Thanksgiving Day, Nov. 23. In preparation for the festivities, Christian said the city will begin sectioning off streets downtown the day before the parade.