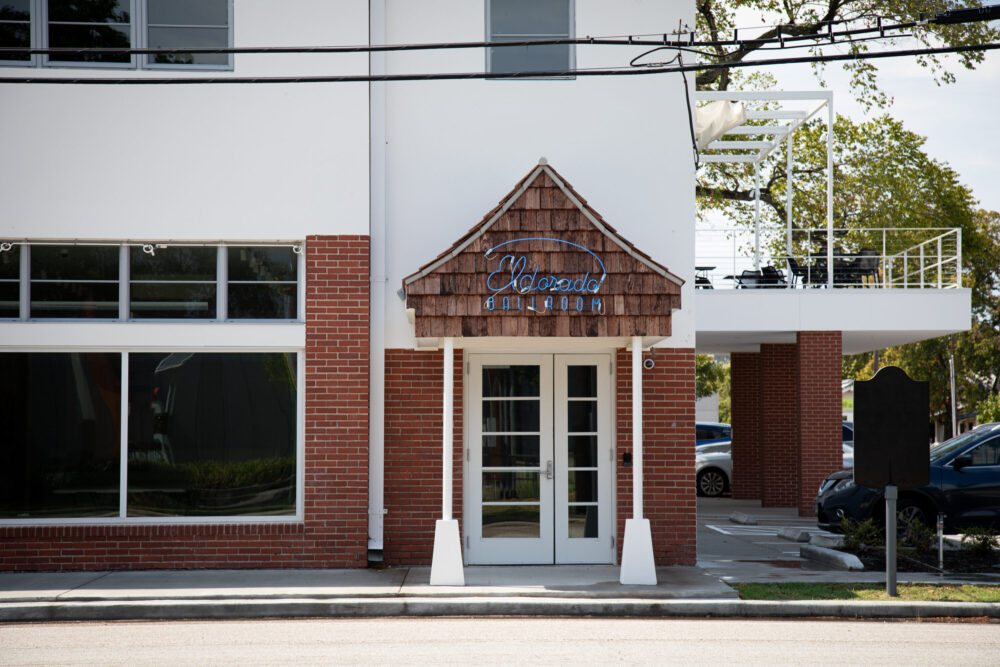 The Historic Eldorado Ballroom in Third Ward could soon be installing its blue marquee sign. The ballroom went through a $10 million renovation, with a grand re-opening earlier this year, but was not able to install its sign – which is prohibited under the city's signage code.
Houston City Council held a public hearing on Wednesday and will soon vote on whether or not to exempt historic buildings that previously had rooftop signs from its signage ordinance, amending its chapter 33 code. The city's Archaeological and Historical Commission held a meeting in late June to discuss making changes to the ordinance – unanimously voting for the exemption which is now in the hands of city leaders.
"The historic preservation division of the planning department has a long history of supporting the redevelopment of our city's historic structures in a way that honors the history of those buildings," said the Planning and Development Department's Deputy Director, Jennifer Ostlind. "By establishing an exception to the sign code, this amendment will create a pathway for eligible restoration projects to reconstruct signs as they were originally intended."
The Eldorado Ballroom opened its doors in 1939 and was a staple in the Third Ward Community for Black residents to hear music like jazz and a gathering place for the neighborhood. The ballroom now has the Rado MKT, a cafe and local market, an artists' gallery, community and meeting spaces, and a live music venue.
"I certainly support this amendment, as I have spoken many times about the Eldorado ballroom," said District D Council Member Carolyn Evans-Shabazz. The ballroom is in her district and she said it brings up many memories. "It has always been a beacon in the community back in the day when my parents used to come and shake a tail feather, but certainly I think a queen needs a crown."
Project Row Houses, a nonprofit in Third Ward that spearheaded the funding for the rehabilitation, made the announcement last year. Members have been vocal on why reinstalling the sign is an important asset to the building.
"It's a critical part of the historic build story and its history," said Eureka Gilkey, Executive Director of Project Row Houses during a public session meeting in August. "Allowing our landmark buildings to wear its historic sign makes sense – you don't go to Easter service without your hat."
Andrea Greer, Senior Advisor for strategy and research at Project Row Houses said the changes wouldn't allow for an excessive amount of rooftop signs.
"We are thrilled to support this amendment," she said, "[We] just completed the Eldorado ballroom project, we appreciate how narrowly tailored it is to apply only to a very limited number of buildings."
If approved by city council, building owners would still have to qualify for the exemption if they meet the criteria such as the building must be considered a historic landmark by the City of Houston, documentation has to be provided showing a sign was previously installed, the building must be two stories high or less, and have an approved certificate of appropriateness.