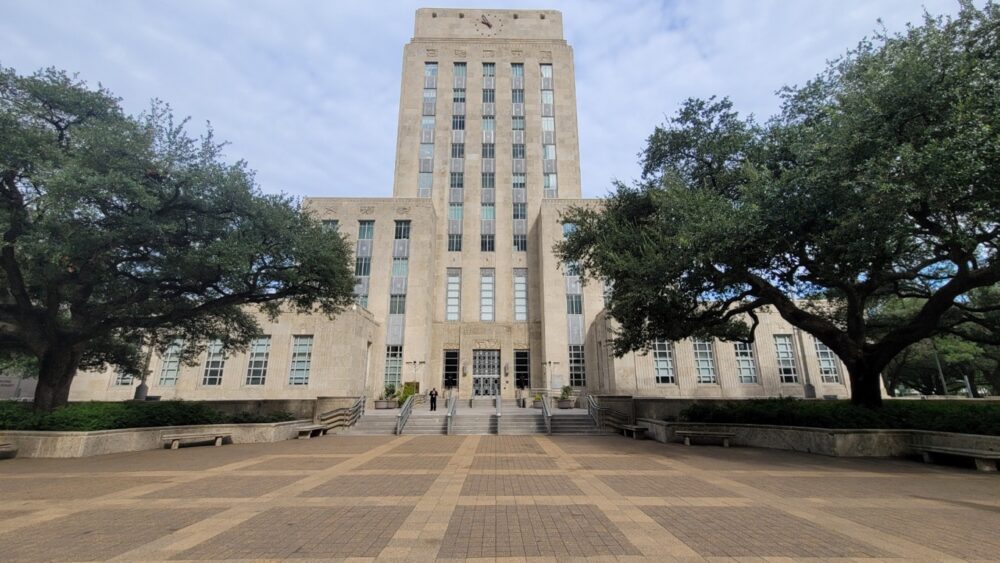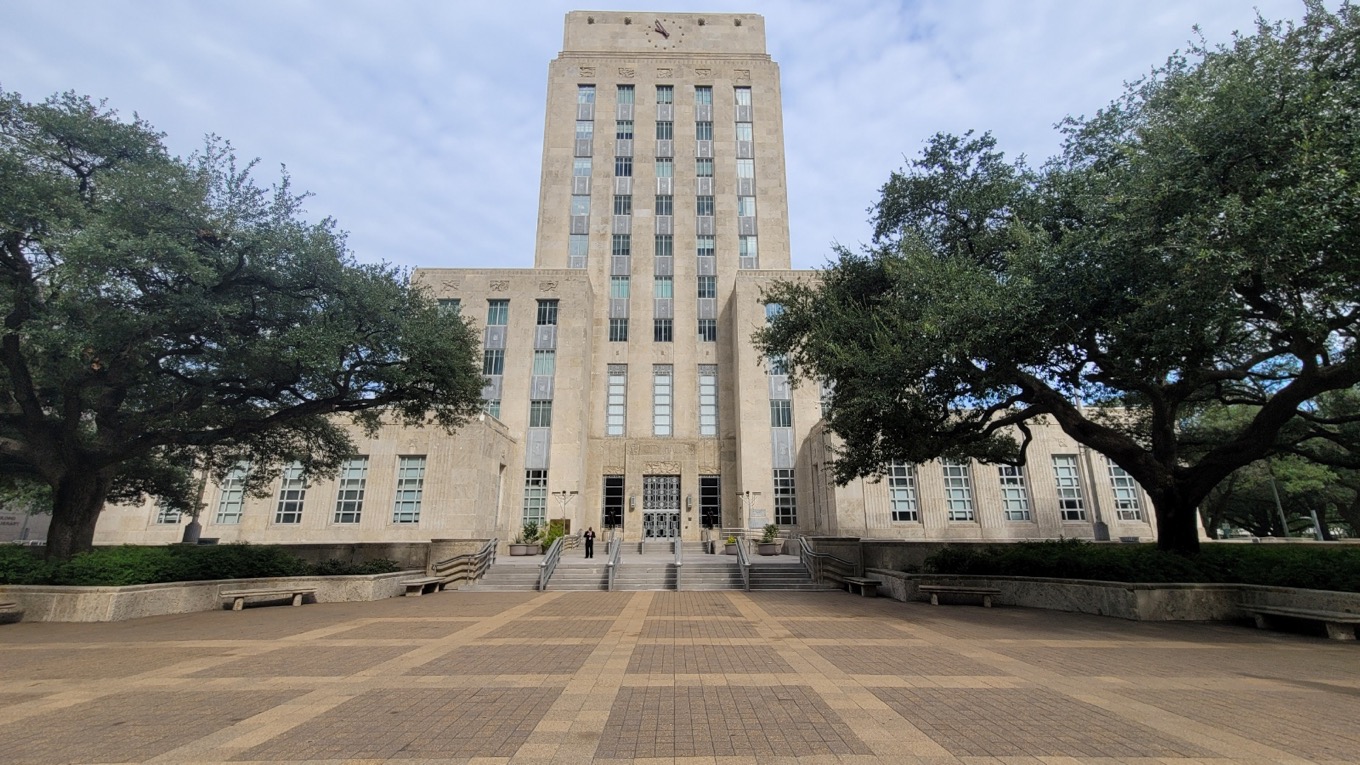 The City of Houston has set the candidate field for its upcoming municipal election, which will include races for mayor, city controller and all 16 seats on the city council.
The deadline for candidates to file with the city secretary was 5 p.m. Monday. A total of 78 candidates, including 17 people vying to succeed term-limited Mayor Sylvester Turner, will appear on the Nov. 7 ballot.
Early voting is scheduled for Oct. 23-Nov. 3. The deadline to register to vote in the election is Oct. 10, and Oct. 27 is the last date that voters can apply for a mail ballot.
The following is a rundown of each race and the candidates who have filed to run. Also on the ballot will be a proposed city charter amendment related to Houston's representation and membership on the Houston-Galveston Area Council.
MAYOR
U.S. Rep. Sheila Jackson Lee and state Sen. John Whitmire, two longtime Democratic politicians who are in their 70s, are widely considered the frontrunners in the race to succeed Turner. They have the most name recognition and their campaigns have the most money to spend, based on their latest campaign finance filings.
Fifteen other mayoral candidates successfully filed to appear on the November ballot, according to the city, and the list includes many other notable names. Jack Christie and M.J. Khan are former city council members, Robert Gallegos currently serves on the city council in District I, and Gilbert Garcia is the former board chair of METRO, the Houston region's public transit provider. Attorney Lee Kaplan, one of the first to announce his candidacy, secured nearly $480,000 in campaign contributions during the first six months of this year.
The other candidates, as registered with the city, are Gaylon S. Caldwell, Annie "Mama" Garcia, M. "Griff" Griffin, Naoufal Houjami, B. Ivy, David C. Lowy, Julian Bemer Martinez, Chanel Mbala, Kathy Lee Tatum and Roy Vasquez.
CITY CONTROLLER
Like Turner, Chris Brown is term-limited and cannot run again for city controller, which serves as the chief financial officer for the municipal government. Vying to succeed him is a group of candidates that should be familiar to most Houston-area voters.
Chris Hollins, who implemented 24-hour and drive-through voting during a brief stint as interim Harris County Clerk in 2020, initially was running for mayor but pivoted to the controller's race earlier this year after Jackson Lee announced her mayoral candidacy.
Dave Martin serves as mayor-pro tem and the city council representative for District E, where he is term-limited. The city controller race also includes Shannan Nobles, the deputy city controller, and Harris County Treasurer Orlando Sanchez, who served on the city council from 1995-2001.
CITY COUNCIL, DISTRICT A
Incumbent Amy Peck, who serves parts of west and northwest Houston, does not have an opponent.
CITY COUNCIL, DISTRICT B
Incumbent Tarsha Jackson has drawn four opponents in the race to represent District B, which includes parts of north and northeast Houston. Running against her are Alma Banks-Brown, Kendra London, Koffey Smith El-Bey and Tyrone Willis.
CITY COUNCIL, DISTRICT C
Abbie Kamin is running for re-election in District C, which serves the Greater Heights, Montrose, Braeswood and Rice University areas. Challenging her are Perata PB Bradley and Felix Javier Cisneros.
CITY COUNCIL, DISTRICT D
Four challengers are trying to unseat incumbent Carolyn Evans-Shabazz in District D, which represents the south central part of Houston. Running against her are Lloyd Ford, Travis McGee – who also ran for the seat in 2019 – Georgia Provost and Debra A. Rose. Provost has previously run for Harris County judge and an at-large city council seat.
CITY COUNCIL, DISTRICT E
Two candidates are vying to succeed Dave Martin for the right to represent the far northeast and southeast parts of Houston. Martina Lemond Dixon is a Humble ISD trustee who lost in the Republican primary for Harris County judge in 2022, while Fred Flickinger lost in the 2020 Republican primary for a seat on the Harris County Department of Education Board.
CITY COUNCIL, DISTRICT F
Tiffany D. Thomas is an unchallenged incumbent in District F, which represents the Alief area in far west Houston.
CITY COUNCIL, DISTRICT G
This might be Houston's most intriguing city council race after Tony Buzbee, a high-profile trial lawyer who took Turner to a runoff in the 2019 mayoral race, filed to run shortly before the Monday afternoon deadline. Buzbee and Enyinna O. Isiguzo are challenging incumbent Mary Nan Huffman, who represents the Memorial, Galleria and River Oaks areas as well as the Energy Corridor along Interstate 10.
CITY COUNCIL, DISTRICT H
Five candidates are vying to succeed the term-limited Karla Cisneros in District H, which serves north Houston and areas to the east of downtown. One of the candidates is Cynthia Reyes Revilla, who also ran for the seat in 2019 and later made an unsuccessful bid for the Texas House of Representatives.
The other District H candidates that will be on the ballot are Mario Castillo, Mark McGee, Sonia Rivera – who ran for an at-large council seat in 2019 – and Michelle Stearns.
CITY COUNCIL, DISTRICT I
Gallegos is term-limited as a council member and running for mayor, leaving a seat that's up for grabs. Rick Gonzales and Joaquin Martinez are running for the right to succeed him and represent southeast Houston as well as an eastern part of the city.
CITY COUNCIL, DISTRICT J
Edward Pollard is the incumbent in District J, which serves southwest Houston. He has drawn a challenge from Ivan Sanchez.
CITY COUNCIL, DISTRICT K
Martha Castex-Tatum is the unchallenged incumbent in District K, which represents a swath of southwest Houston.
CITY COUNCIL, AT-LARGE NO. 1
Six people are running for the seat being left open by Mike Knox, who is term-limited and gearing up to run for Harris County sheriff next year. Trying to succeed him are Kendall Baker, Eriq C. Glenn, Melanie Miles, Julian Ramirez, Conchita Reyes and Leah Wolfthal.
CITY COUNCIL, AT-LARGE NO. 2
The six-candidate race for this seat, where David Robinson is term-limited, includes many names that might be familiar to Houston voters. Willie Davis lost to Robinson in runoffs in both 2015 and 2019, while Marina Angelica Coryat and Nick Hellyar also have made previous bids for city council.
Danielle Keys Bess previously ran to become a state representative, and Holly Flynn Vilaseca is a former Houston ISD trustee. Obioha "Obes" Nwabara previously ran for a seat on the Harris County Department of Education Board.
CITY COUNCIL, AT-LARGE NO. 3
Eight candidates are running for this seat, where Michael Kubosh is term-limited. The group includes Richard Cantu, a trustee for the Harris County Department of Education; Casey Curry, a former meteorologist for a Houston TV station; Twila Carter, the former executive director of the Astros Foundation; Ethan Michelle Ganz, a transgender and non-binary activist who ran for mayor in 2019; and former city council member Richard Nguyen.
Two other candidates, James Joseph and Ericka McCrutcheon, ran for the at-large No. 4 seat in 2019. Donnell Cooper also will be on the ballot.
CITY COUNCIL, AT-LARGE NO. 4
Incumbent Letitia Plummer has drawn three challengers – John Branch Jr., Roy Morales and Andrew "Drew" Patterson.
CITY COUNCIL, AT-LARGE NO. 5
J. Brad Batteau and Rigo Hernandez are running against incumbent Sallie Alcorn.