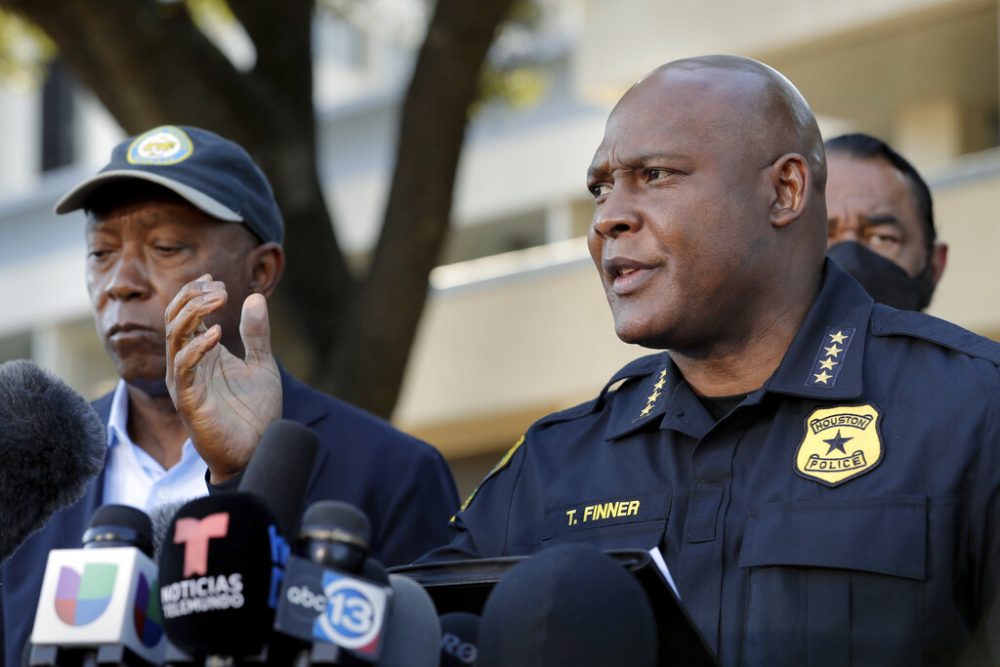 Houston saw a decline in most types of violent crime, particularly homicides, during the first seven months of this year, according to data released this week by the Houston Police Department.
There were 210 murders in the city between Jan. 1 and July 31, representing a 22.5% decrease compared to the same time period in 2022, when there were 271 homicides. Houston also has experienced decreases in robberies (10.3%), aggravated assaults (8.7%) and human trafficking (7.1%), while there have been increases so far this year in kidnappings (8.9%) and sexual assaults (5.5%).
Violent crimes were down by 8.5 percent overall during the first seven months of 2023, based on statistics the city reported to the National Incident-Based Reporting System (NIBRS). Houston had a total of 14,769 incidents of violent crime, compared to 16,140 during the first seven months of 2022.
The city also saw an 8% decline in violent crime between 2021 and 2022, when there was a 9% decrease in the number of murders. There was an 18% dip during that time frame in sexual assaults, which are on the uptick so far this year.
"As we continue to see positive trends, we still understand more work must be done," the Houston Police Department said in a Tuesday news release about the latest crime data.
The city also saw a 2.2% decrease in the total number of non-violent crimes – 61,269 through the first seven months of this year, compared to 62,613 during the same period last year – although auto thefts have increased by 16.2%. There were 11,893 vehicles stolen through July 31 of this year, compared to 10,235 last year.
Combining violent and non-violent crime incidents, Houston has experienced a year-over-year decrease of 3.5%.
HPD attributed the reductions to its own work as well as the One Safe Houston initiative, which was launched by Mayor Sylvester Turner in February 2022. Funded by the American Rescue Plan Act, the $73 million effort involves having more officers patrolling the city to increase their visibility and focusing on high-crime areas and specific crime trends.
But the trends in Houston largely follow what is happening nationally. The violent crime survey released Monday by the Major Cities Chiefs Association, which includes data from Houston and 68 other U.S. cities, shows there were nationwide reductions in homicides (10.9%), robberies (8.1%) and aggravated assaults (3.8%) during the first six months of 2023, compared to the same time period last year.
Houston saw greater declines by percentage in each of those categories, with its decreases in murders and aggravated assaults being more than double the national average. But whereas sexual assaults are on the rise in the city, rape incidents decreased by 7.4% nationwide.
A recent poll conducted by the University of Houston's Hobby School of Public Affairs revealed that crime figures to be a key issue in the upcoming municipal election in November. About 83 percent of likely voters said crime should be a top priority for the next mayor. Several candidates are vying to succeed the term-limited Turner, with U.S. Rep. Sheila Jackson Lee and state Sen. John Whitmire considered the frontrunners.