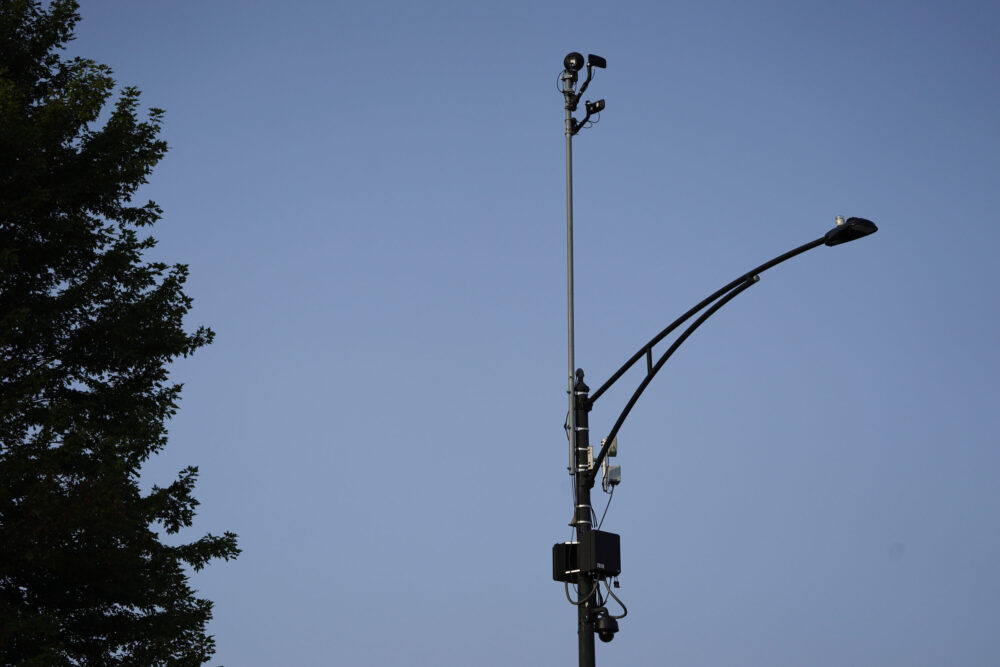 The city of Houston's controversial ShotSpotter program, which uses sensors to alert law enforcement to gun shots in several Houston neighborhoods, is nearing the end of its first year. Many are questioning its effectiveness.
Houston City Council approved a 5-year contract costing $3.5 million with ShotSpotter in January 2022. As part of the program, small sensors equipped with microphones alert local law enforcement when a gunshot is detected nearby.
The program was previously implemented in Chicago and San Antonio, where it saw modest results.
More than 80 percent of ShotSpotter alerts do not result in an incident report, around half the rate of 911 calls, according to the Houston Chronicle. Meanwhile, the Houston Police Department's average response time is slower than it's been in nearly 30 years. Some worry ShotSpotter is diverting officers away from emergencies and stretching an already understaffed police force even thinner.
"We have low numbers of police officers, which means we have to work smart and effectively," city council member Letitia Plummer said Thursday on Houston Matters with Craig Cohen.
Plummer was the sole Houston City Council member to vote against adopting ShotSpotter in January 2022. She said she has numerous concerns with the program, including that the devices may cause law enforcement to target the communities of color where many of the sensors are currently located.
"We should really only prioritize sending officers when there is multiple or continuous gunfire and specifically recognized as gunfire, as opposed to a car backfiring or a firework or some other false reading," Plummer said. "That way, our officers are deployed to areas where it's absolutely necessary and not just going to Black and brown communities because they're hearing something."
City council member Amy Peck said she believes ShotSpotter has the potential to be a useful tool for law enforcement and that she's heard from some officers that they have deterred gun violence. However, those accounts are anecdotal. She said more data is needed to determine the efficacy of the program.
"I would say the jury is still out as to whether the program is successful," Peck said. "We're still in the early stages of evaluating this, and we're still waiting on the data."
For the ShotSpotter sensors to be implemented most effectively, Plummer said they should be used in conjunction with additional technology such as license plate scanners so law enforcement officers have more information about potential incidents. She also said the city's resources may be better spent addressing the root causes of crime.
"We need to start looking at crime differently and consider root causes: poor and unsafe housing, a weak education system, gentrification, displacement, environmental justice issues, low wages," Plummer said. "As a city that's going to be the third largest in the nation, we need to look at why crime is happening and focus some of our resources on the reasons for that."