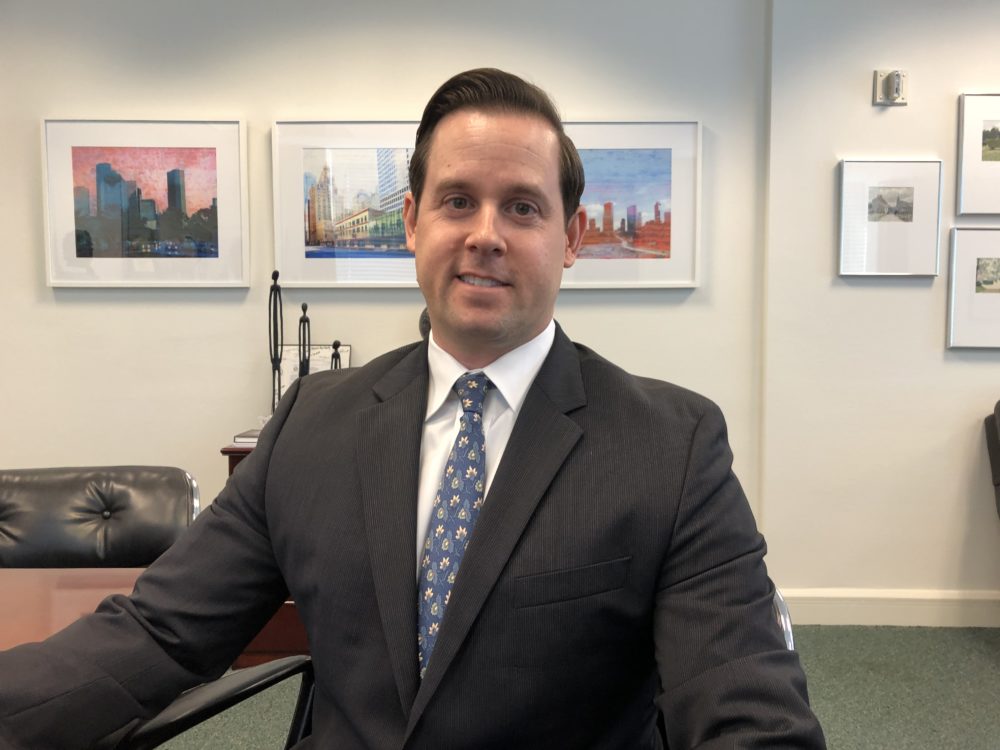 Houston will face a budget crisis within the next two years if it doesn't act soon, according to outgoing City Controller Chris Brown. That's because a federal lifeline the city has depended on to pay its mounting bills is about to be withdrawn.
"What I've been trying to articulate at City Hall for many years now (is that) we've had a structurally imbalanced budget," Brown said. "We use one-time financing sources to plug the budget."
Before the pandemic, the city was able to close the gap by selling city properties, such as when it sold the former Compaq Center to Lakewood Church in 2010. Not long after the city ran out of property to sell, it got a significant infusion of cash from the federal government, in the form of more than $1 billion in relief from the American Rescue Plan Act (ARPA). That enabled the city to avoid having to lay off large numbers of workers when COVID took a bite out of sales tax revenues.
"The challenge is we've become addicted to that money," Brown said. "Instead of using that funding to narrow our structural budget imbalance, which at the time was probably about $180 million, we used this one-time money to fund recurring expenditures."
Those additional expenditures included multi-year raises for police, firefighters, and other municipal workers, as well as needed increases in spending on maintenance of roads, drainage, water purification and sewage systems, and other aspects of the city's infrastructure. Recovery from spending from the COVID recession caused sales and property tax revenues to take off, but not enough to close the structural deficit, which ballooned to about $300 million.
"I started my career in investment banking in the '90s and lived through the irrational exuberance of the dot-com era," Brown said, "and I almost feel like we are exactly repeating that."
Inflation is already starting to eat away at sales tax revenue gains, and overall sales and property tax revenues are on track to decline. Mandatory arbitration with the city firefighters' union means spending on firefighters' pay will likely increase further. And now, Brown said, federal ARPA money is about to run out.
"To (Mayor Sylvester Turner's) credit, he did increase the fund balance, which is our savings account, so to speak," Brown said. "That will probably give us about one year of cushion. So, we'll make it through '24, but in '25, we're going to have to make some tough decisions."
Brown noted that the budget just passed for the current fiscal year is $6.2 billion, up from $5.1 billion two years ago. He said the next mayor and city council could limit the ultimate pain by reducing next year's budget to where it stood in 2021. Failing that, he said, the only way to cut costs in 2025 will be to slash the city's payroll, which accounts for about two-thirds of its budget.
"Cutting $250 million or $300 million of personnel out of the budget," Brown said, "it's going to have a drastic impact on service delivery, because you're talking about laying off a large percentage of people in every city department."
This isn't the first brush Houston has had with fiscal disaster in recent years. The city had underfunded its pension system for municipal workers by about $8 billion before enacting reforms in 2017. Brown said the current shortfall, while smaller, is more pressing.
"What we're talking about here is our operational budget," Brown said, "We're not talking about our credit card account. We're talking about our checking account. And so, when you don't have money in your checking account, you can't pay your bills."