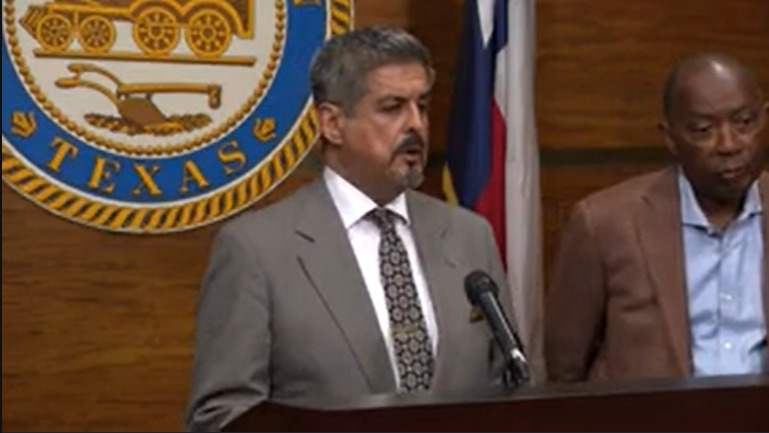 A judge has thrown out a lawsuit against the City of Houston regarding funding for the city's drainage and street repair program. But the four-year old case may not yet be over.
The ruling is the latest twist in a case that has already been to the Texas Supreme Court. Last year, justices affirmed that two taxpayers, James Robert Jones and Allen Watson, had standing to sue Mayor Sylvester Turner's administration.
Under the City of Houston's charter, as amended by the voters in 2018, the city government is committed to setting aside 11.8 cents out of every $100 collected in property taxes to the city's street and drainage fund.
The city argued that amount was subject to adjustment based on its revenue cap, which voters approved several years prior to the drainage fund amendment. The plaintiffs argued it was not, and that that meant the city had been shorting its drainage fund by up to $50 million a year.
"The issue in this litigation is whether the revenue cap applied to the drainage fee calculation," said Houston City Attorney Arturo Michel. "The City took the position that it did, and we think that's the most responsible position, otherwise, I think we could have been subjected to other lawsuits."
But Michel said that the plaintiffs' attorneys could appeal the ruling. "Now, presumably what the plaintiffs will argue is that the trial court was wrong, that the city officials did not correctly apply the charter," Michel said. "And then there would also be an appeal on that same issue to the Texas Supreme Court, and presumably then, the litigation would be final."
The plaintiffs' attorneys did not immediately respond to a request for comment on whether they planned to appeal.