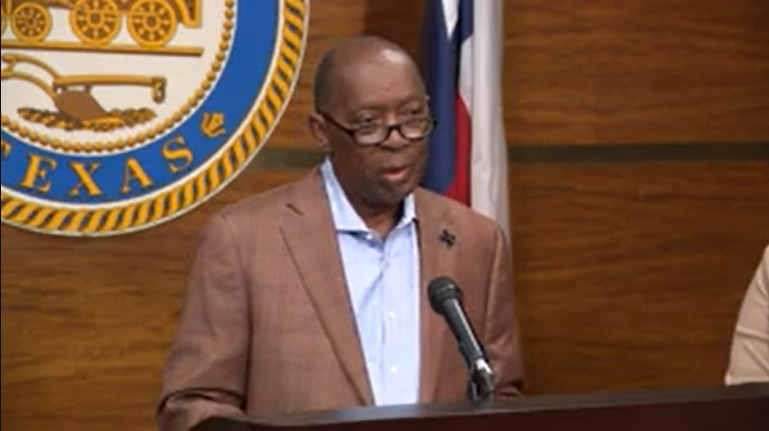 The City of Houston is suing the state to overturn the so-called "Death Star law." House Bill 2127 would bar cities and counties from regulating eight major areas of government without first getting approval from the Texas Legislature. These include agriculture, finance, insurance, labor, natural resources, property, business and commerce, and occupations.
The city government filed suit in Travis County, arguing that House Bill 2127 violates the Home Rule provision of the Texas State Constitution. It's asking the court to declare the law, quote, "unconstitutional, void and unenforceable."
"It is no secret the Legislature for years has been eating away at local control and governance," said Houston Mayor Sylvester Turner. "But House Bill 2127 has gone way out of bounds. It is extreme, and I don't think that is an overstatement."
Turner argued the law would undermine the city's ability to respond to the pressing needs of its residents on issues ranging from providing health care to reducing noise pollution, adding it would hurt the city's economic vitality. "House Bill 2127 creates a one-size-fits-all statewide regulation scheme, with no attempt to address areas of concern that prompted cities to pass laws in response to constituents' requests," the mayor said.
Houston City Attorney Arturo Michel said that, in the worst case, the law could wind up costing lives.
"It robs the City of Houston of the ability to act quickly when it needs to, particularly in times of disasters or to prevent disasters," Michel said. "Certain things that we would do, for example, in the areas of drainage or flood control may be preempted and we may be challenged, and there may be people who suffer because we are not able to do what the Texas Constitution allows us to do, which is (for) local government to act quickly to address the needs of its residents."
HB 2127 is set to take effect September 1st unless the court intervenes to block it.