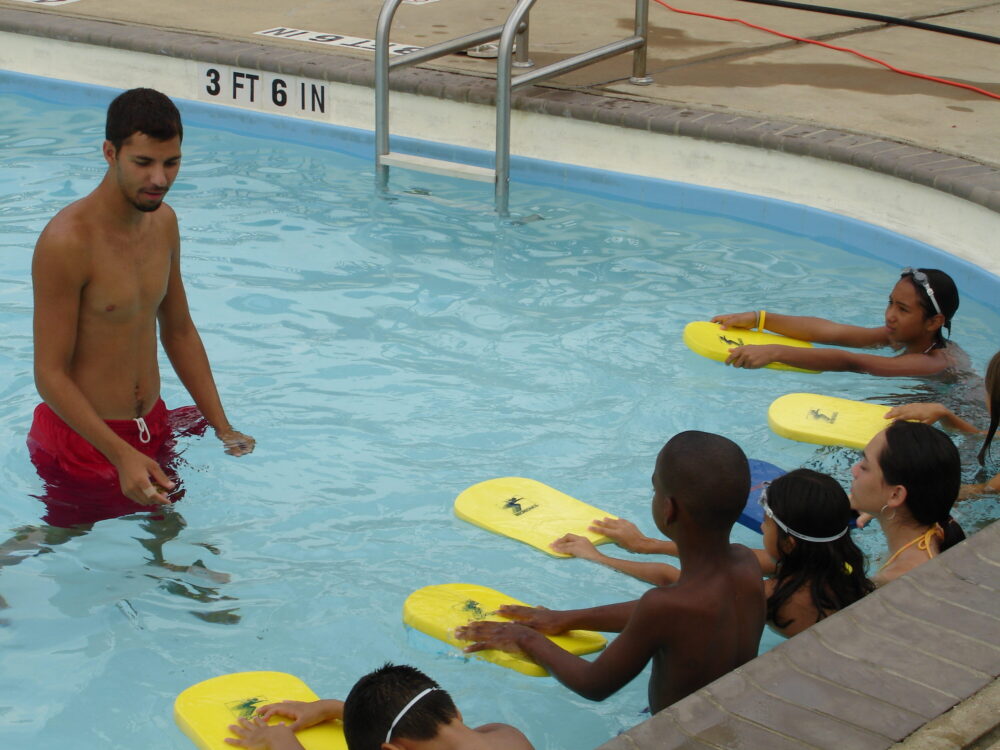 The Houston Parks and Recreation Department plans to open more city pools this year than in recent summers, but remains in need of more lifeguards amidst an ongoing staffing shortage.
The city will operate six pools on Saturday and six other ones on Sunday as part of opening weekend, according to Ray Derouen, the regional aquatic manager for the parks and recreation department. He said the plan is to have those 12 pools, along with 12 others, open on a rotating basis from June 3-Sept. 3.
Having 24 pools in operation would represent almost a 100-percent increase compared to last year, according to Derouen, who said the city used 14 of its 37 pools in 2022 and about 10 aquatic facilities in 2021. All city pools were closed in 2020, the first year of the COVID-19 pandemic.
"We are slowly moving in a positive direction and slowly increasing the offerings in our inventory," Derouen said Thursday. "That gives us hope that things may eventually return to normal."
Derouen said the city employed nearly 200 lifeguards before the pandemic, but now has 37 who have been properly screened and trained and are ready to work this weekend. There are an additional 49 prospective lifeguards who are at various stages of the onboarding process, he said, and the hope is that many of them will be ready to staff city pools when they reopen in early June.
Per a schedule posted to the website for the parks and recreation department, it plans to have 12 pools open from 1-7 p.m. on Tuesdays, Thursdays and Saturdays beginning June 3, with another set of 12 pools operating from 1-6 p.m. on Sundays and from 1-7 p.m. on Wednesdays and Fridays. That schedule is contingent on having enough lifeguards to staff them, Derouen said.
The pools scheduled to open represent a cross-section of city council districts and geographic areas within the city. Attendance figures before the pandemic also were a factor in deciding which pools to open initially, Derouen said.
"We have enough (lifeguards) to open 12 this weekend. ... If we had staffing for 24 now, we would open 24 now," Derouen said. "We operate our pools safely, so we're not going to stretch our staff across the entire city just for the sake of opening all pools."
More city pools could open this summer if staffing numbers increase, according to Derouen, who said some of the city's facilities are undergoing repairs or construction.
Pay for city-employed lifeguards starts at $16 per hour, Derouen said. Prospective lifeguards must be at least 16 years old at the time they start working.
"We need more people who want to be lifeguards and come to our classes and get certified," Derouen said.