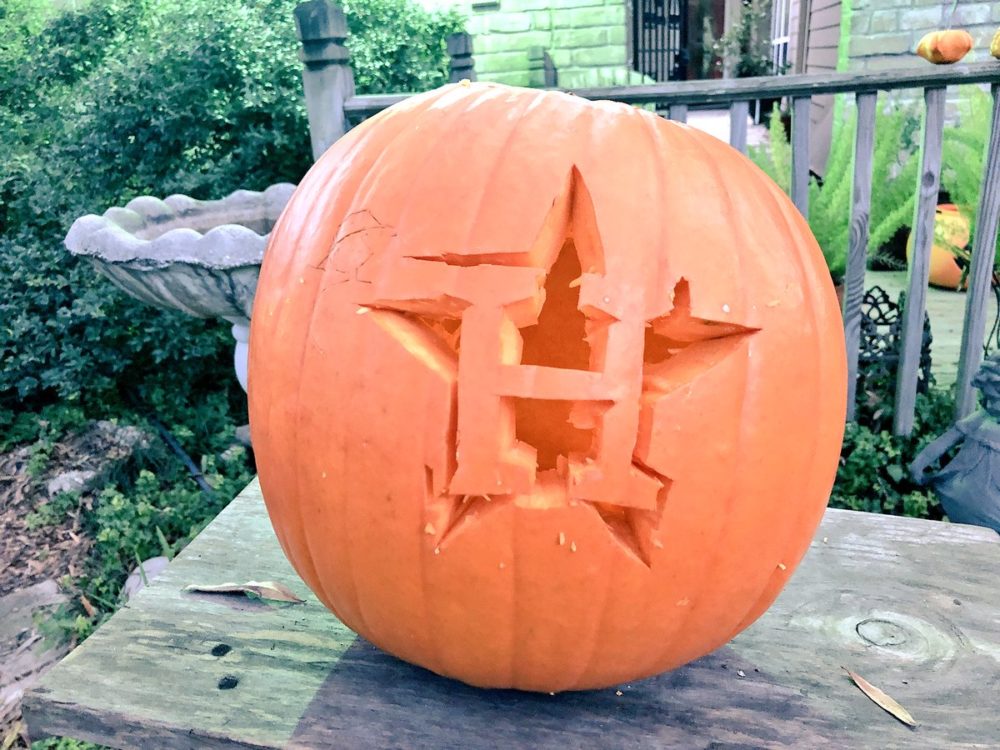 Used pumpkins were among the most popular items last fall when Houstonians were invited to drop off their food waste as part of a citywide pilot program for composting.
So the city is collecting the Halloween decorations again this year, with the hope that fewer of the orange-colored gourds will end up in a landfill.
Pumpkins – and only pumpkins – can be dropped off from 8:30 a.m.-6:30 p.m. Tuesday through Friday at the city's reuse warehouse, 9003 N. Main St. Whole pumpkins, carved jack-o-lanterns and pumpkin seeds and guts will be accepted and composted into fertilizer as part of the free collection, which is a collaboration between Houston City Council member Sallie Alcorn and the city's Solid Waste Management Department.
"We noticed during our pilot program last year, people really brought us their pumpkins after Halloween," Alcorn said Monday during an interview on Houston Matters with Craig Cohen. "It was overwhelming. We collected so many pumpkins, so this year we're just doing the pumpkins."
Alcorn helped spearhead last year's six-week pilot program, from mid-October through late November, in which the city partnered with two Houston-based composting companies – Zero Waste Houston and Moonshot Composting – to make free, weekly collections of food waste in the Heights, Kashmere Gardens and at the Houston Botanic Garden. Alcorn said more than 14,000 pounds of food waste were diverted from a landfill, where the materials would emit methane gas as they decompose, as a result of that effort.
Alcorn said she would like composting to become a regular service offered by the city, potentially for an opt-in fee and perhaps with the help of a third party such as one of the aforementioned companies, but added the Solid Waste Management Department lacks funding and resources for such an initiative and already is stretched thin while trying to serve city residents' needs for regular trash, recycling and yard waste pickup.
"We know how under-resourced our solid waste department is, but we're trying to get the residents of Houston educated about composting and diverting food waste from the landfill," Alcorn said. "There are private companies in town. To my house, I have a company come once a week and take all my food waste. It really eliminates the amount of trash you have."
This week's pumpkin collection comes at a low cost for the city, according to Alcorn, who said the reuse warehouse already will be in operation. The site primarily collects used building materials, she said.
The city asks residents to remove all decorations from the pumpkins, such as stickers or costumes, before they are dropped off for composting.
"Just drop them off. Don't throw them in the trash," Alcorn said. "They end up going to the landfill if you throw them to the trash, which ends up emitting a lot of methane gas. And we don't want to do that."