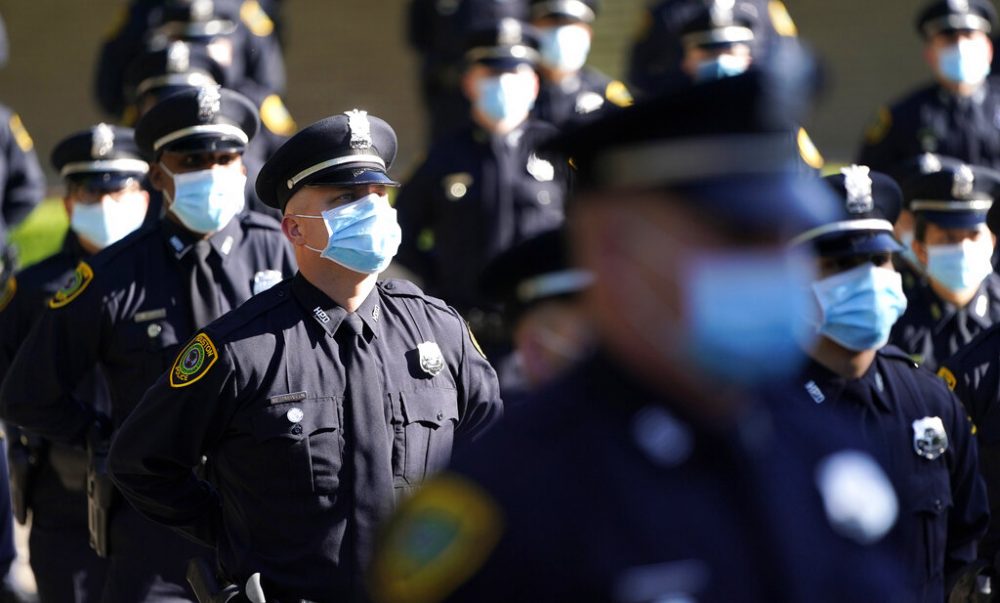 The city is set to use $4.1 million of federal COVID-19 relief funding to pay for police overtime — a move community activists criticized as an inapproprate use of funds.
Houston Mayor Sylvester Turner said he wants to allocate the CARES Act money to boost police presence because of an 11% increase in violent crime over the past few months, a spike the mayor said is due to stress and anxiety stemming from COVID-19's public health and economic impacts.
"Unfortunately major cities across the nation including Houston are experiencing an increase in homicides, shootings, and other crimes during the COVID-19 pandemic," Turner said.
But community advocates want that money to go to health programs and rent relief instead.
In June, City Council boosted the Houston Police Department's budget to $964 million in the next fiscal year, despite protests and calls from community members to decrease or defund the police department, part of a national conversation on policing in the weeks after the death of George Floyd.
Houston mayor JUST increased the police budget to an astonishing $960 million per year. It's one of 60 police forces in Harris County, Texas alone, all with their own budgets, including the $560 million Sheriff budget.

— Alec Karakatsanis (@equalityAlec) October 20, 2020
Ashton Woods, founder of Houston Black Lives Matter, has been critical of the mayor's stance on policing.
"He keeps finding every way possible to expand policing instead of taking care of the actual people," Woods said.
The Turner administration plans to assign an additional 110 officers each day in six hotspots the mayor said was seeing higher crime rates — Westside, South Gessner, North Belt, Southeast, South Central, and Midwest Houston.
But housing groups argue that money could instead be spent on Houston's continuing eviction problem. The mayor has already allocated more than $35 million to a rent relief program that gives money directly to landlords, but groups like Texas Housers say that's not enough to address the growing problem.
Zoe Middleton, Southeast Texas co-director of Texas Housers, said that while U.S. Treasury Department guidance is broad on what CARES Act funding can be used for — including personnel costs — it wasn't clear that the increase in crime in Houston justified the spending.
"It's probably an allowable use of funds," Middleton said. "What's not clear is the relationship between COVID-19 and the violent crimes that the mayor referenced to justify that increase in staff time in those six surge areas."
Under federal guidelines, state and local governments must spend their CARES Act allocations before the end of the year.
Mayoral spokesperson Mary Benton dismissed the criticism Tuesday, saying the need for additional police overtime is connected to COVID-19.
"Many other cities across the country are experiencing the same and experts believe it is tied to the pandemic for a variety of reasons whether anxiety, job loss, and concerns about paying rent," Benton said.