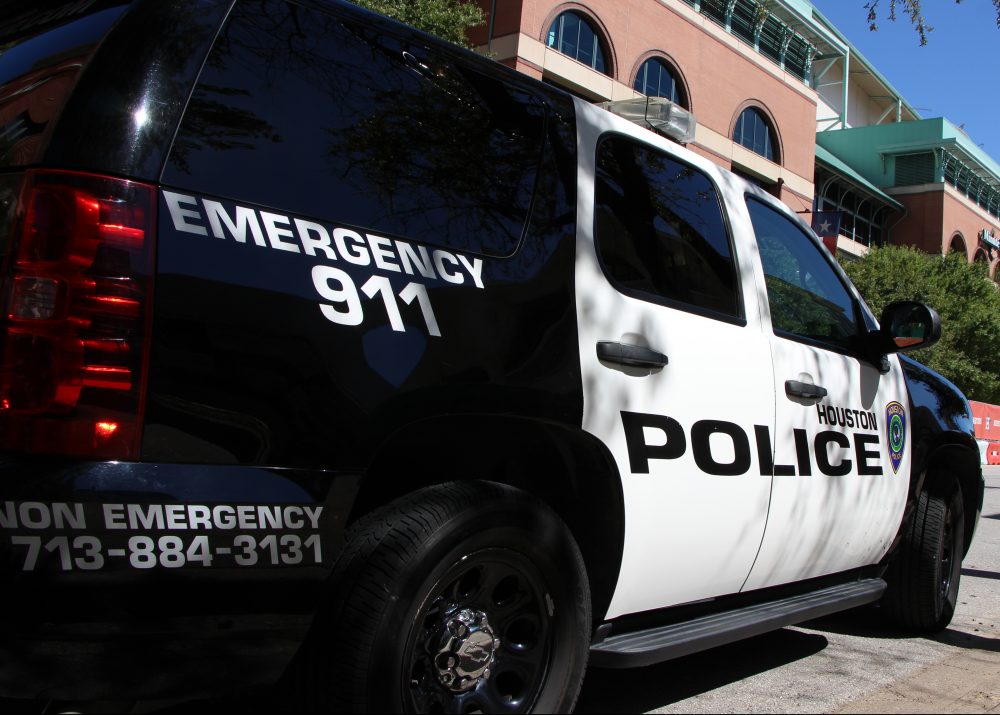 Updated 6:55 p.m. CT
A group of five Houston City Council members asked Mayor Sylvester Turner to take action on more than two dozen police reform proposals, in a letter sent out Monday morning.
The letter — signed by City Council members Martha Castex-Tatum, Jerry Davis, Carolyn Evans-Shabazz, Edward Pollard and Tiffany Thomas — lays out 25 proposals, including changes to the city's Independent Police Oversight Board, an online public complaint dashboard and a city council vote on a cite-and-release policy for minor offenses.
"The urgency needed to address police misconduct and racial injustice requires solutions that lead to actionable and impactful reform," the letter reads.
The letter in particular stressed a "complete overhaul" to the oversight board, saying the council members had "no confidence" in the board in its current form.
The letter cited a June 25 Houston City Council hearing on police reform, in which hundreds of people spoke out for reform, and members of the oversight board struggled to provide recommendations or answer basic questions put forth by council members.
In the letter, the five council members said the oversight board "must have complete autonomy, access to all unclassified information from the Houston Police Department (HPD), and investigatory authority."
Read the whole letter below:
The recommendations come ahead of upcoming contract negotiations with the Houston Police Officers Union, and the council members asked that each of the 25 recommendations be included in any contract, complete with laid-out disciplinary actions for each violation.
Union preisdent Joe Gamaldi did not immediately return a request for comment.
Mayor Turner on Monday said he had read the letter, and was currently evaluating it.
"No system is perfect, there will be reforms," he said at an afternoon press conference. "Public safety is a top priority. We have 5,300 police officers, and by and large, they do an outstanding job."
He added that the letter was forwarded to his police reform task force, which was set up in June after George Floyd was killed at the hands of Minneapolis police, sparking nationwide protests, including thousands of people in downtown Houston in the weekend following Floyd's death.
Turner said the task force is set to issue its own report by the end of September, though he said some issues — like cite and release — would be put on the council agenda before then.
Houston Police Chief Art Acevedo, meanwhile, also confirmed he had read the letter Monday afternoon.
I appreciate the letter and input from our council members to @SylvesterTurner containing their ideas on making improvements to @houstonpolice. We all look forward to continuing to work with Mayor, City Council, and our community to achieve the goal of better policing.

— Chief Art Acevedo (@ArtAcevedo) August 31, 2020
Floyd's death led to widespread calls for police reform, with many demanding Houston's City Council vote on reducing the police budget. Instead, the city is slated to increase police funding in the upcoming budget by $20 million — a total of $964 million in Fiscal Year 2021.
Monday's letter did not include any budget cut recommendations. Instead, one recommendation would provide incentive pay for officers who live in the city, rather than outside city limits.
On Monday, Houston Black Lives Matter founder Ashton P. Woods laid out his own criticisms of the council members' letter, calling it "a sham."
Council member Letitia Plummer, who has been outspoken on the topic of police reform, said she appreciated the "concrete solutions" among the recommendations, though she added that it was not the first letter sent to Turner's office. On June 9, the same group of council members sent similar recommendations to the mayor.
Neither that letter nor the letter released in June recommended subpoena power for the Independent Police Oversight Board, though a draft of the original letter obtained by Houston Public Media did contain such a recommendation.
Plummer was not a signatory to either letter. A spokesperson for the council member said she and others on the council were sent Monday's letter at 10:11 p.m. on Saturday, with a signing deadline of Sunday at 8 p.m.
"Councilmembers were empowered and elected to create policy," Plummer said Monday. "It is time to exercise our full legislative powers. I was waiting for the Task Force to release its recommendations, but since my colleagues are ready take these steps, now it's time to legislate."
Additional reporting by Matt Harab