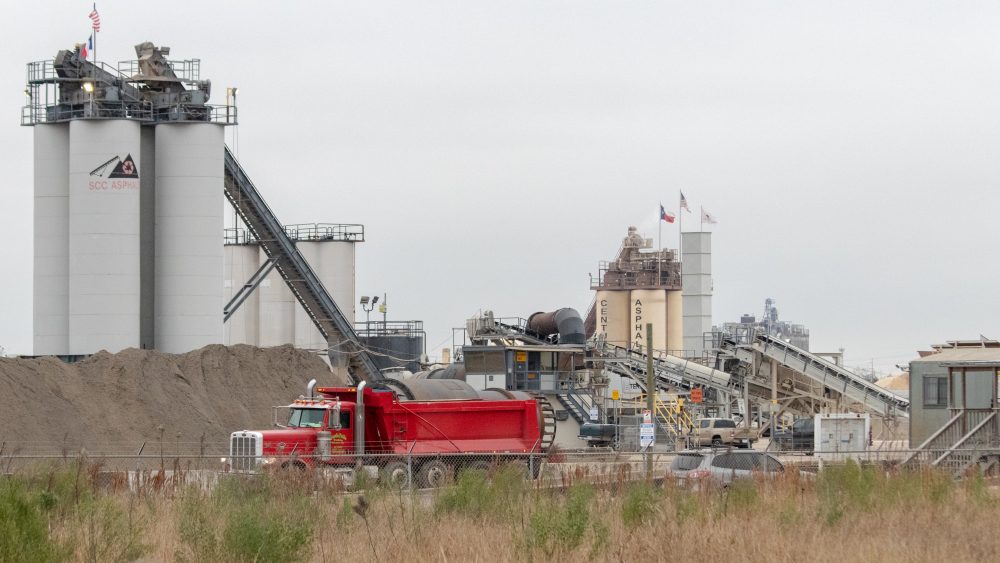 Houston's lack of zoning has been under scrutiny lately, with a string of environmental safety issues surfacing across the city. In January, an explosion at an industrial facility killed three people and seriously damaged hundreds of homes. Residents in Kashmere Gardens are concerned about possible contamination from a nearby railyard after a state investigation found higher than average cancer rates in the neighborhood. And twice last month, communities stopped new concrete batch plants from being built near their homes.
Tension spilled over this week as Houston City Council members decided whether to support a new affordable housing development in an area that could put residents at risk.
On Wednesday, the council voted to recommend a slate of 21 projects for millions of dollars in state housing tax credits, after a heated public debate about whether they should consider environmental risk when making that list.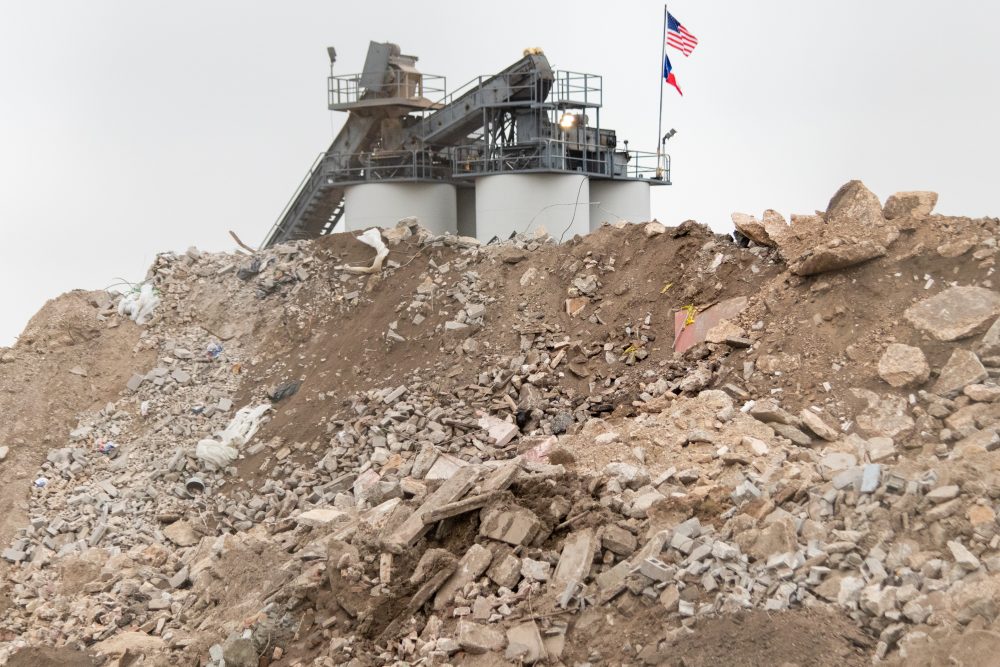 Air quality risk
One of the projects on their list, Lockwood South Apartments, is located across the street from a Southern Crushed Concrete facility, a fact that made some local officials uncomfortable.
"We're making a conscious decision to put that there," At Large 4 City Council member Letitia Plummer said. "And I just believe that it isn't safe for the particular community to live in that particular area."
That's after Air Alliance Houston government relations director Leticia Ablaza spoke at City Council's public comment session to warn council members about the project's environmental risk.
Ablaza referenced a state law that requires a quarter-mile distance between homes and new concrete-crushing businesses because the air quality can be unsafe.
"Studies have also found a close link between exposure to fine particulates and premature death from heart and lung disease, including lung cancer," Ablaza said.
Along with Plummer, District B City Council member Jerry Davis also expressed reluctance to support the project.
"We're fighting this environmental injustice in these communities," Davis said. "And for you to put one in the community when you already know they're crushing concrete, in the words of former Council member [Larry] Green, I think that's egregious."
In recent weeks, local officials have pushed back on similar businesses that release particulate matter into the air. After preventing a company from building a concrete batch plant in Acres Homes, where Mayor Sylvester Turner lives, Turner released a statement saying, "This is a great victory for residents who did not want to live with unhealthy air emissions, specifically particulate matter, heavy trucks and noise in their neighborhood."
Without the ability to create zoning regulations, Turner said the City is continuing to advocate for policy solutions at the state level to help prevent air quality risk for cities without land use regulations.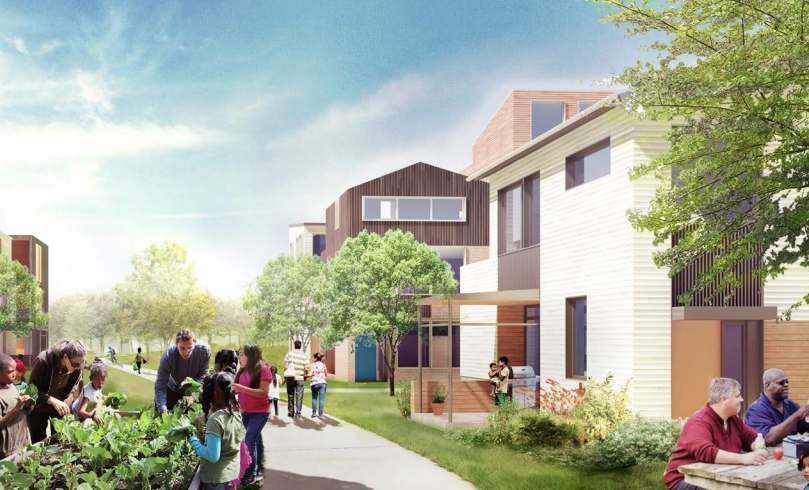 Critical need for affordable housing
But Turner supports the Lockwood project, and said that keeping new affordable housing development out of the neighborhood would be like "drawing a red line around them."
The city is struggling to address Houston's inadequate affordable housing stock, a problem that worsened after housing units were destroyed in Hurricane Harvey.
A 2019 report from the Greater Houston Flood Mitigation Consortium found a growing gap between the supply and demand of affordable housing in Harris County, where half of the renting households spend more than 30 percent of their incomes on housing.
At Wednesday's council meeting, city attorney Ron Lewis advised the council to support all of the projects on the list, which was based on criteria approved by local, state, and federal officials.
"We have agreed that we are going to be objective — and let me just be plain about it, not political — about the allocation of our votes on these matters," Lewis said.
District G Council member Greg Travis pushed back, arguing that the council had a responsibility to consider the project's environmental risk, which was not part of the criteria the city housing department used to create the list.
"I don't think this is necessarily a political issue. I think this is a safety issue," Travis said. "And consequently if HUD wants to sue us over protecting our citizens, I say bring it on, and then we defend it. Because the fact is, that's what our job is to do, to make sure that we treat our citizens properly and do not endanger them."
According to District F Council member Tiffany Thomas, who chairs the housing committee, environmental risk could be added as part of the criteria when they consider new projects for the tax credits in 2021.
Lockwood South Apartments is part of the Buffalo Bayou Partnership's master plan to redesign parts of East Houston. That plan includes hike and bike trails, a $40 million renovation of Tony Marron Park, and the 18-acre housing community.
In a statement, the organization said the project will comply with all local, state and federal requirements.
District H Council member Karla Cisneros, who represents the neighborhood where the project would be built, said residents want affordable housing, even if there's an air quality risk.
Ultimately, all but three members of the City Council followed Cisneros' lead. Many of them had thanked Air Alliance Houston for the information about the air quality risk, but then voted in favor of the project.
"This is one of the communities that is gentrifying rapidly," Cisneros said. "The people already live there. They don't want to leave."