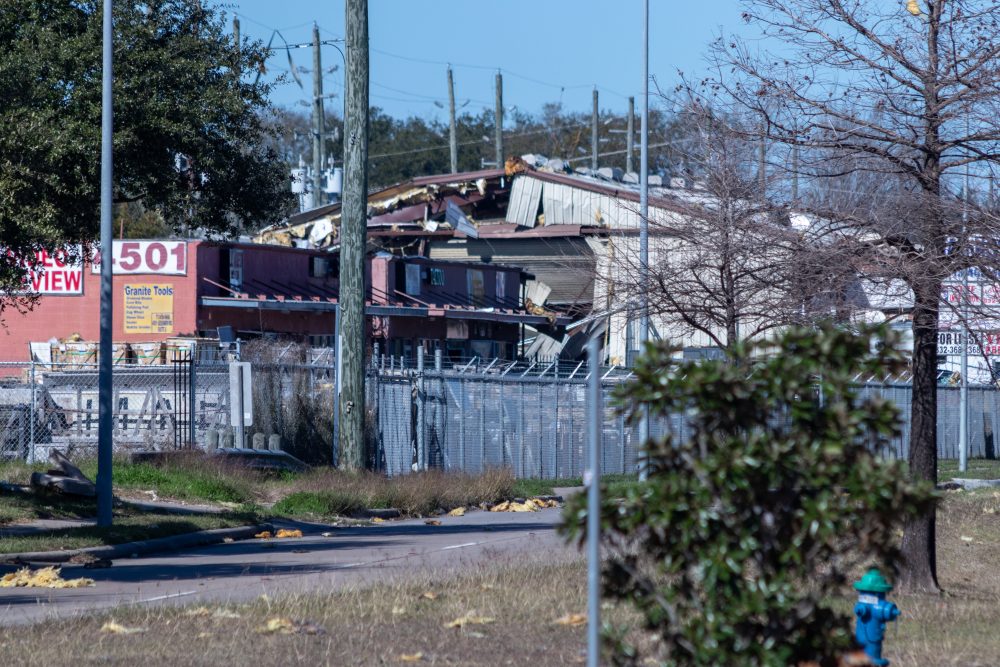 Updated 12:25 p.m. CT
A third person has died due to injuries from last month's massive explosion at the Watson Grinding & Manufacturing facility in northwest Houston, according to a statement released by his family's attorneys Friday.
Gilberto Mendoza Cruz, 47, died Wednesday after sustaining injuries from the blast, which killed two other people and damaged nearly 500 buildings. Cruz lived within the blast radius of the explosion, and was injured when debris struck their home, causing the ceiling to cave in and sending glass and pieces of the home down onto the family, according to Hilda Sibrian, one of the family's lawyers.
The family was treated, and Cruz was given morphine for pain, Sibrian said.
Cruz returned to the hospital two more times complaining of back and chest pain, and was treated for high blood pressure, before he passed away and was pronounced dead 9:40 p.m. at Houston Northwest Hospital, she said.
"The family is devastated by this loss," the statement read. "He was a loving husband and father."
Cruz left behind a wife, a 12-year-old son and a 6-year-old daughter. An autopsy was performed, and the family is awaiting an official cause of death, Sibrian said.
The family filed a lawsuit against Watson Grinding just one day before Cruz died, according to court records. On Thursday, the company filed for bankruptcy, put the Cruz family suit on hold.
Harris County sued the company last week for allegedly violating air pollution and emissions laws. Harris County Attorney Vince Ryan said on Friday that the bankruptcy would not stop that lawsuit from going forward.
"The bankruptcy may impact lawsuits filed by others," read a statement from Ryan, "but because the purpose of our suit is to protect the public, we will be able to move forward with it."