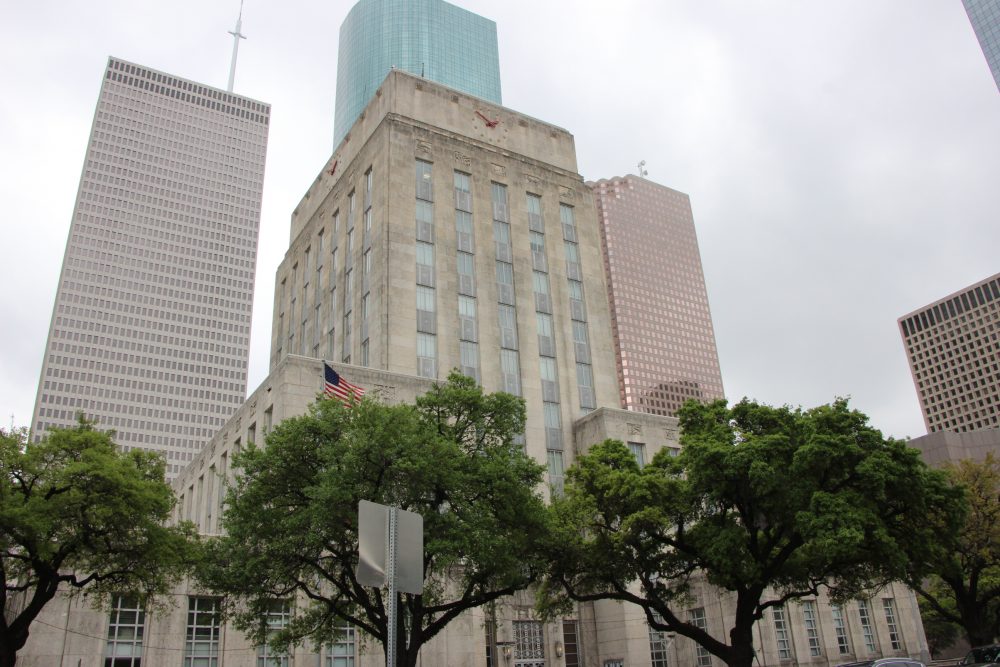 Global insurance company AIG could receive a $2.5 million tax credit from a Texas economic development fund, but some Houston city councilmembers are asking why that money isn't going to local businesses that were impacted by Hurricane Harvey.
The tax credit is an incentive for companies to promote job growth and capital investments in Texas Enterprise Zones, which are areas with higher poverty rates.
At Wednesday's City Council meeting, Councilmember Mike Laster opposed the decision, saying the selection process should have prioritized local companies over AIG.
"They're not even in an economic zone," Laster said. He argued that other Houston businesses should have been urged to apply.
"There are thousands of companies along Buffalo Bayou from downtown all the way out west they had to reinvest. They had to rehabilitate their properties," Laster said. "Are we going to give them a tax credit?"
The city can recommend Houston businesses for up to nine tax credits.
"We have not succeeded in finding all nine this time around, despite soliciting," Houston's Chief Development Officer Andrew Icken said. "There may be some additional ways which we're going to explore to reach out so in the next biennium we want to use all nine. We have talked to some district councilmembers about looking for more opportunities. We'd like to get your ideas."
Councilmember Brenda Stardig said her office wasn't consulted to nominate businesses in her district.
"This isn't equitable," she said. "It's cherry-picking. It's a power move, in my opinion."
The city of Houston has participated in the ongoing tax credit program since 2005. Icken said the city solicits applications through the Greater Houston Partnership and through the city's website. The funding comes from the state's sales and use tax.
Icken said AIG got the nomination because it's one of the only firms that applied to the city that also met the state qualifications. The deal requires the company to hire locally or create jobs for low income people.
"Two different buildings of those were hurt hard by Harvey, which is a qualified investment," Icken said. "The state program requires a minimum investment to meet a certain plateau of requirements. That minimum investment is $5 million. If you spend the money and if you retain the jobs, then you're qualified to apply to the state."
Councilmember Jack Christie suggested the city nominate Wortham Theater and KHOU for the tax credit.
"They had more water than AIG," he said. "And I know they spent $5 million."
In response, Mayor Sylvester Turner encouraged councilmembers to put forth more applicants.
"This is a continuous deal," he said. "If anybody has any recommendations, suggestions, feel free to offer those suggestions."