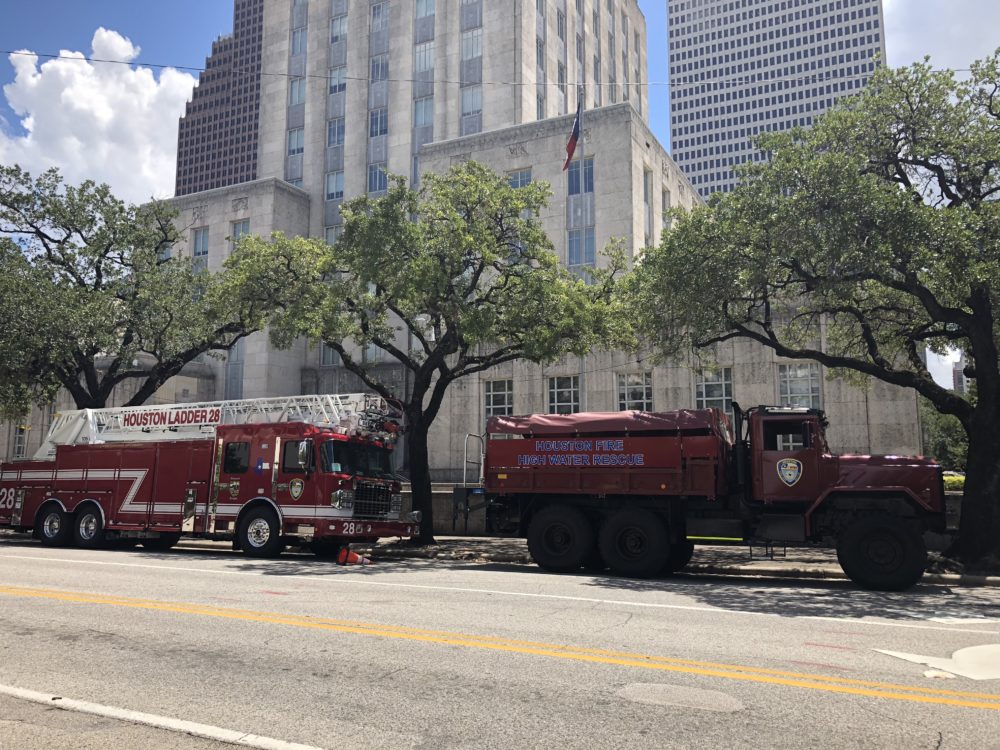 The Houston firefighters union says it's not satisfied with the financial information the mayor has provided as part of talks over phasing in voter-mandated raises for the fire department. The latest move could effectively torpedo a deal.
Marty Lancton, president of the Houston Professional Fire Fighters Association, wrote Mayor Sylvester Turner, demanding, "complete access to City financial and budget information." That means all records, whether or not they relate to Proposition B.
"If every department in the City audits the whole City to see how much money they can get, then the whole City's going to be bogged down in a way that's not helpful," said Steven Craig, who teaches public sector economics at the University of Houston.
Rice University political scientist Bob Stein said that's likely the point. "I think they have made a political calculation that this is not a mayor they can trust," he said. "And therefore they have to defeat this mayor at the ballot box the same way they won on the ballot box last November with Prop B."
Stein said Turner is polling poorly as a candidate for reelection, largely because of the dispute with the firefighters.