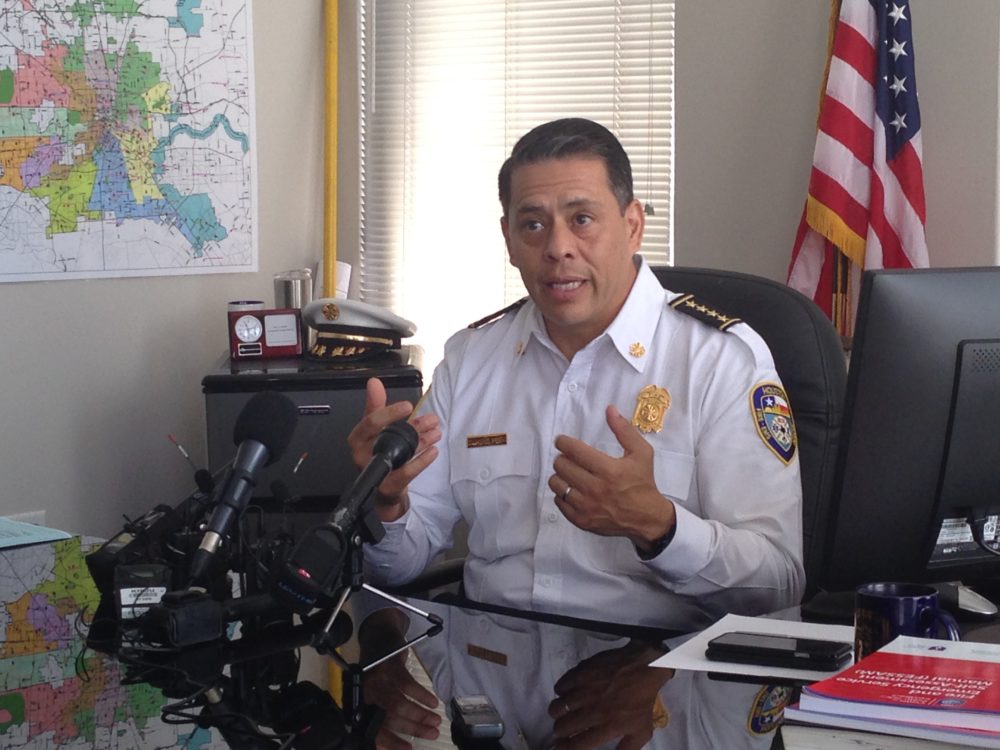 Houston Fire Chief Samuel Peña said implementing Prop B voter-mandated pay raises will not result in any fire stations closing. He presented a draft of his budget reduction proposal to City Council on Tuesday, calling for as many as 287 layoffs in the fire department. His plan will come before City Council later this month.
The fire chief said he hopes the salary raises will be phased in over multiple years to prevent the layoffs. He referred to immediate implementation as a worst case scenario.
"If we have to, worst-case scenario, implement it year one, it is going to mean layoffs as opposed to any reductions through attrition," he said.
He said his proposal calls for reductions in all areas of the department, including emergency operations and support functions, but won't cause any stations to close.
"We're not going to be shutting down any fire stations with this proposal," he said.
More layoff notices are expected to go out this month.
"I recognize that this is going to cause some turmoil, but we are making do with less money here," Peña said. "We're not advocating for any indiscriminate cuts. What we're looking for is primarily to shift resources. We're looking at consolidations. We're looking at schedule changes, and other long-term efficiencies in our department."
Most emergency calls to the department are medical, not fire related, and Peña said he will reorganize personnel to reflect that. At one station downtown, he said layoffs will increase the response time to a fire by an estimated 24 seconds. For a medical emergency, though, he said the response time will remain the same.
"I know that there is going to be an interruption with the status quo," Peña said. "But I anticipate that the voters knew that when this ballot measure was passed."
He said the proposal would reduce the department's surge capabilities, but maintain reasonable response levels.