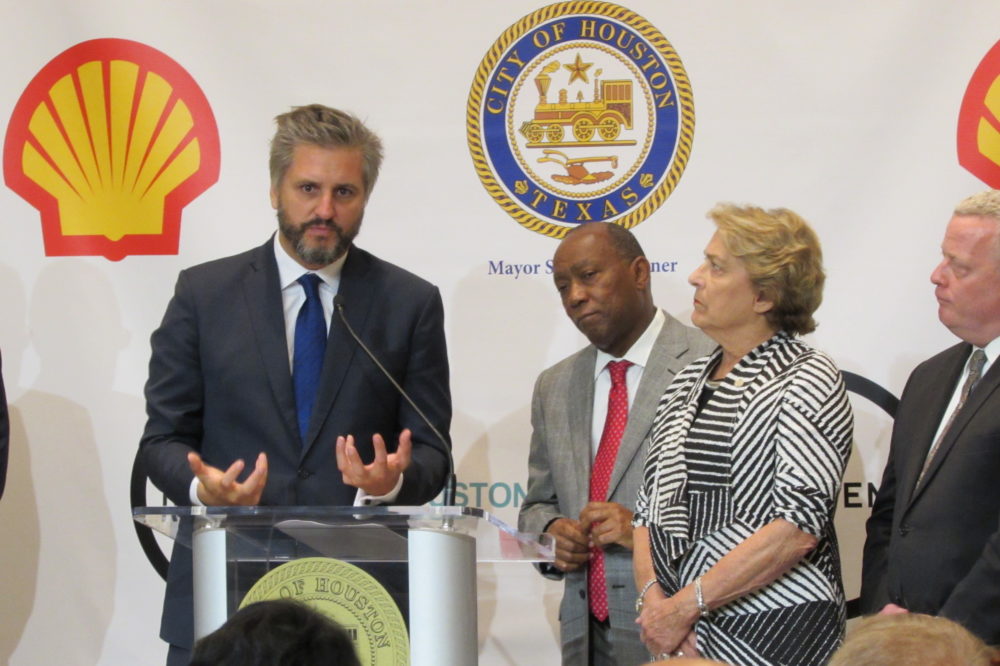 Houston's emergency office to deal with the effects of everything from floods to terrorist attacks is safe for now. But a number of other Texas cities are about to see their funding cut.
The Rockefeller Foundation is winding up its 100 Resilient Cities program, after spending nearly $165 million to prepare cities to deal with climate change and other looming threats. But Houston is a special case. Its funding comes not directly from Rockefeller but from a sponsorship by Shell.
"Fundamentally, the resilience work in Houston is going to move forward," said Marissa Aho, who is six weeks into a projected two-year term as Houston's Chief Resilience Officer.
"The Shell Corporation's...$1.8 million contribution secured Houston as the 101st city and allows us to move forward as planned with developing the Resilient Houston Strategy," Aho said.
Two other Texas cities on the list, Dallas and El Paso, have already received their full grants from the foundation. Andrew Brenner, a spokesman for 100 Resilient Cities, released a statement that, "Both El Paso and Dallas have released Resilience Strategies and are in the process of implementation, which is post the grant phase of the partnership."