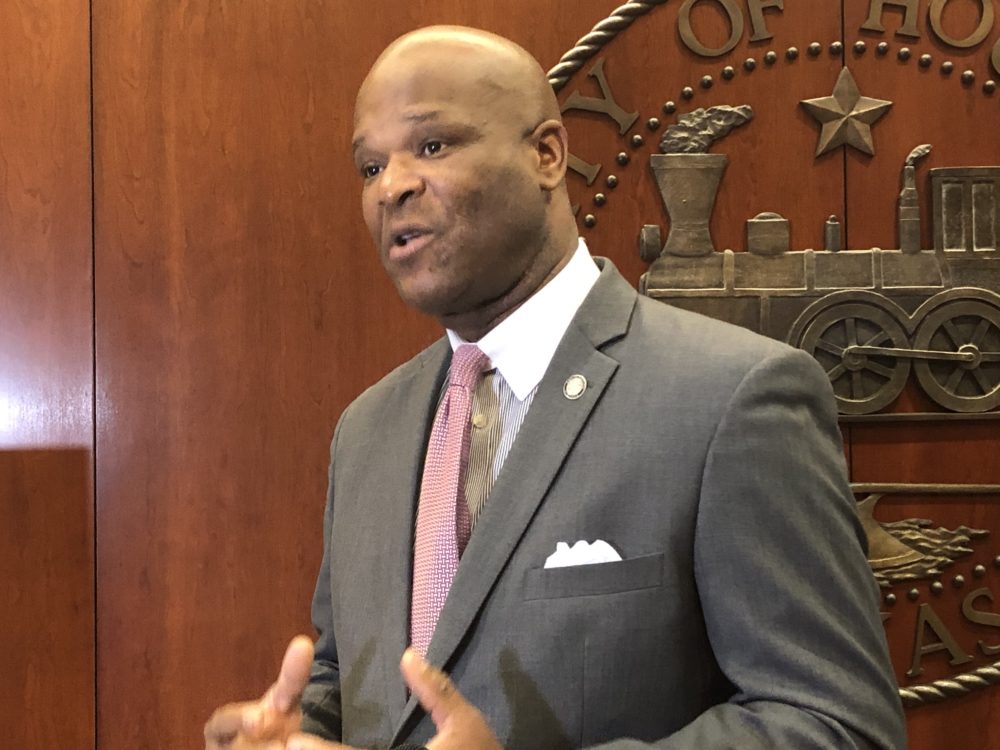 The Houston City Council rejected Wednesday a proposal by District D Council Member Dwight Boykins to create a garbage fee to pay for voter-mandated raises for Houston firefighters.
The raises are required as a result of Proposition B, which was approved by voters last November. Prop B establishes pay parity between the local police and fire departments on a rank-by-rank basis.
Only Boykins voted in favor of his proposals, which were presented as three different items on this week's agenda. The proposals suggested charging Houston residents for garbage collection. Each agenda item proposed a different monthly fee structure starting at $19, $24, or $27. Houston is the only major city in Texas that does not charge a fee for garbage collection.
"I believe this solution is a fiscally responsible option, and it's only an option, that would eliminate the need to lay off city employees," Boykins said during the Council meeting.
Several council members said they'd surveyed their constituents and found overwhelming opposition.
Council Member Robert Gallegos, who represents District I, said that "ironically many of those who oppose the garbage fee are residents who supported Prop B initially, and many of them are on fixed incomes."
"They supported it because proponents told them that Prop B could be implemented with no new taxes or no new fees," Gallegos added.
Boykins delayed the city council agenda in recent weeks by tagging multiple items in order to pressure Mayor Sylvester Turner to hold a vote on his proposal. Turner was a vocal opponent of the garbage fee, but eventually agreed to allow it to come up for a vote.
The city is preparing to lay off up to 400 firefighters and up to 100 other municipal workers, in order to fund the voter-mandated raises. Turner has repeatedly argued layoffs are the only way to avoid a dire financial situation for the city.