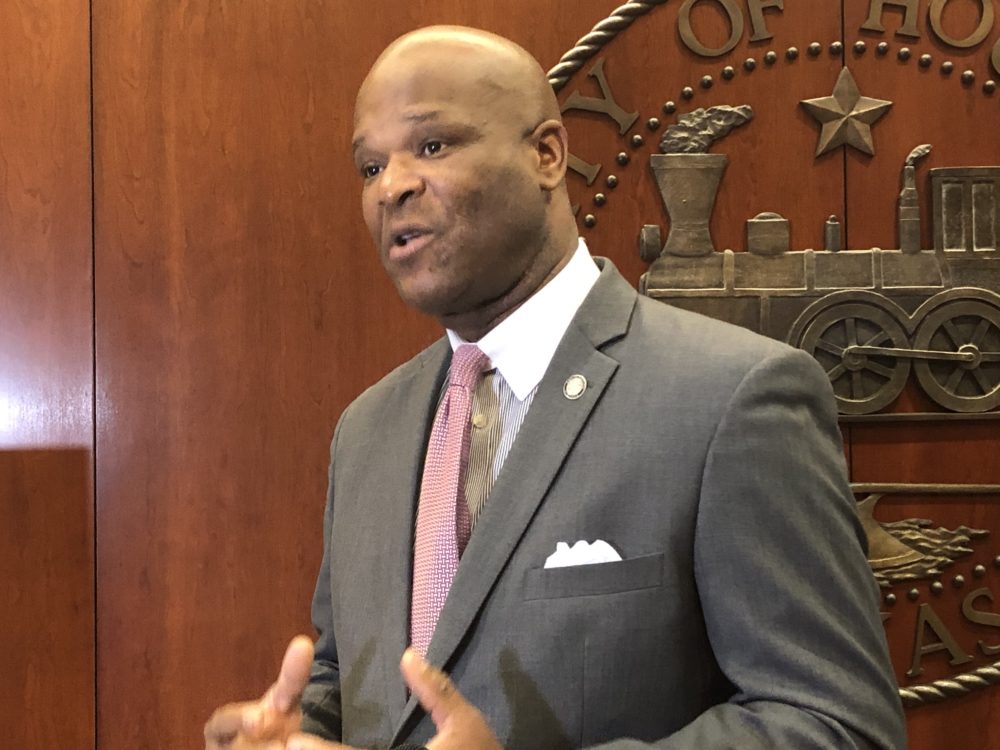 A Houston city council member is proposing a way to raise firefighter's salaries without laying people off. That comes more than a month after Houston voters approved a measure granting pay parity between firefighters and police.
Virtually every major city in Texas bills property owners for garbage collection. Houston doesn't. Council Member Dwight Boykins proposes charging a flat monthly fee of $25 to $40. He estimates that would generate revenues of well over $100 million a year.
"Those revenues would then become part of a protected enterprise fund strictly for solid waste management," Boykins says. "Money from the General Service Fund could then be used to pay firefighters pay parity that was mandated on November 6."
Boykins says the city council could approve the fee without having to go to the voters again. But the mayor and council members would have to levy that fee on voters in an election year.
Below are charts and information provided by the office of council member Boykins: