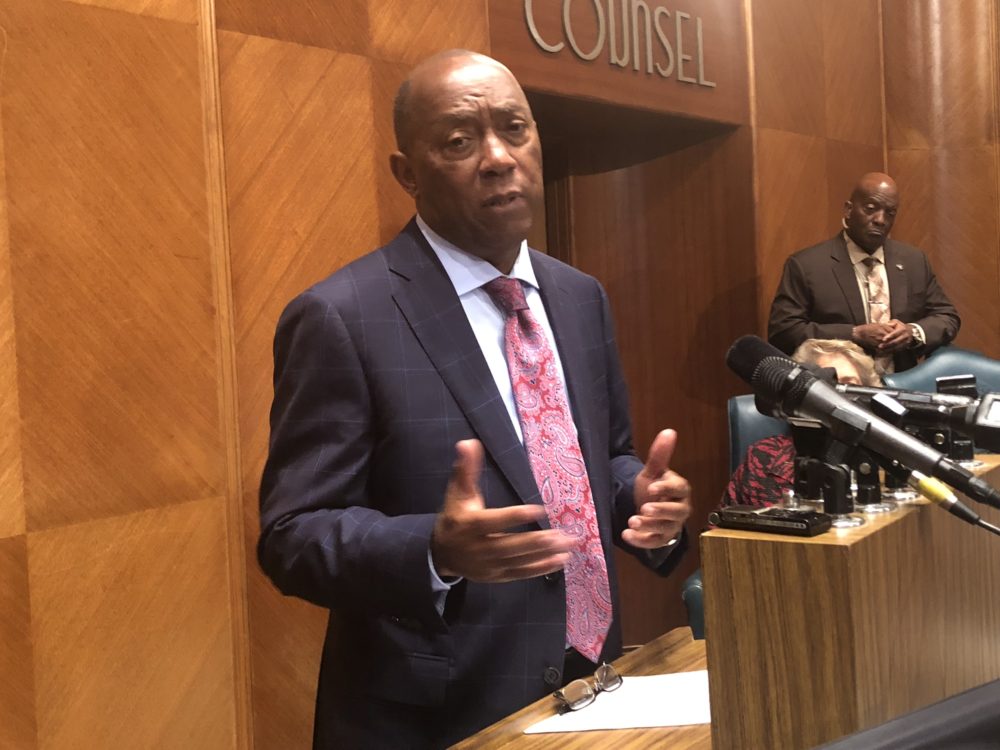 The Houston Fire Department is in for a major restructuring. Mayor Sylvester Turner said Wednesday that's going forward whether or not voters approve a ballot initiative granting firefighters pay parity with police.
Many of the changes will focus on emergency medical services, which account for more than 80 percent of department calls. "In some cases we may look at utilizing more civilians," Mayor Turner said. "It doesn't necessarily require a classified firefighter."
Turner said a lot more firefighters will lose their jobs if Proposition B passes. Fire Chief Samuel Peña is already reviewing the lists to implement a "step down."
"You know, a captain today with the fire department, under step down, depending on how many captains [Chief Peña] thinks he needs, if he doesn't need as many as exist today, then some are demoted to the next level, and you keep going down until you get to the rank and file, and then that's where your layoffs will occur," Turner said.
Marty Lancton, president of the Houston Professional Fire Fighters Association, released a statement suggesting Turner's action may violate state law.
"The mayor's vindictive obsession with punishing Houston firefighters will be met with a fierce legal response," Lancton said. "Houstonians should know that the mayor is far out of bounds on this move. Not only will Houston firefighters not allow the mayor to destabilize public safety in our city, but many others will oppose him at the courthouse and at city hall."
The Turner administration projects the cost of implementing Proposition B at roughly $100 million per year. The firefighters' union says this overstates the cost by tens of millions of dollars.
The Houston City Controller's office, which is independent of both parties, provides the following cost estimate: