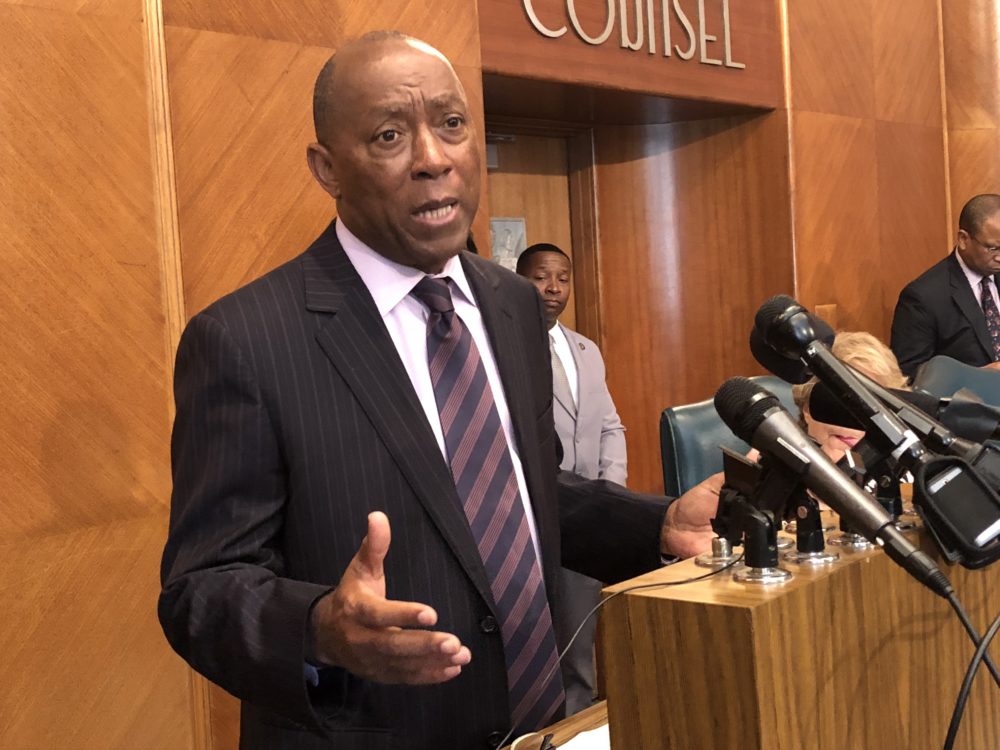 The battle is heating up over Houston's Proposition B, a ballot initiative that would grant firefighters equal pay with police officers of equivalent ranks. Mayor Sylvester Turner opposes the measure. On Wednesday night, he held the first of a dozen town halls to make his case to the voters.
Houston firefighters' pay has risen only 3 percent since 2011. "We have committed to moving the needle so that Houston firefighters don't start out making $28,000 vs. a Houston police officer making $42,000," said Marty Lancton, president of the Houston Professional Fire Fighters Association.
Mayor Turner said the firefighters deserve a raise. But he argues that granting them full parity would amount to a 25 percent salary increase and would cost the city nearly $300 million. That figure would go up if, as expected, the city negotiates a pay raise for police when their contract expires at the end of this year. "The city simply doesn't have the money to pay it without there being massive, significant reductions, across the board and especially within the fire department."
Lancton disputed Turner's math. "Nowhere on the petition [for the ballot initiative] does it say anything about a 25 percent pay raise," said Lancton. "All firefighters have asked for is to be treated fairly and to be treated equally."
Fire Chief Samuel Peña said he would be forced to lay off 931 firefighters, nearly a quarter of his department, in order to afford salary increases for the rest if the ballot measure passes. That's the message Mayor Turner hopes voters will remember on Election Day.
You can read a presentation by the City of Houston about the HFD-HPD pay parity here: