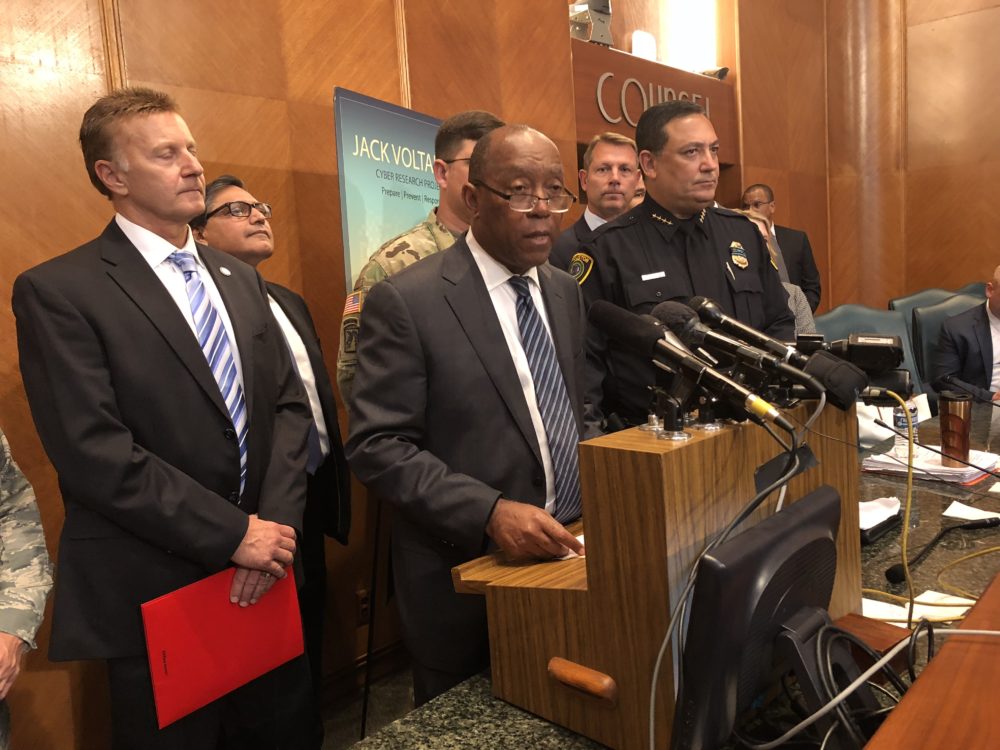 Houston is now conducting a three-day exercise aimed at helping it fend off cyberattacks. This comes just days after news that Russian hackers infiltrated U.S. electric utilities, giving them the ability to trigger blackouts.
The simulation, called "Jack Voltaic 2.0," includes two simultaneous incidents: a natural disaster and a cyberattack. Mayor Sylvester Turner said, "The exercise will allow us to examine the challenges those incidents place on critical infrastructure, while assessing response capability, agency collaboration, communication interoperability, and military integration."
The city is running the simulation at the Houston Emergency Center. In addition to Houston's city government and the military, the exercise includes representatives from public utilities, the energy sector, healthcare, transportation, telecommunications, and education.
The exercise comes in the wake of a number of high-profile cyberattacks on major U.S. cities. In March, a ransomware attack crippled Atlanta's city network for five days. A similar attack shut down Baltimore's 911 dispatch system later that month.
The original Jack Voltaic, which ran in 2016, tested how well New York City would respond to a cyberattack on its critical infrastructure. Jack Voltaic 2.0 began June 24 and concludes June 26.
Media availability & announcement of Jack Voltaic 2.0 #cybersecurity exercise w @houstonpolice @ArmyCyberInst @AECOM https://t.co/FPNjtnDmLU

— City of Houston (@HoustonTX) July 25, 2018
Today @HoustonOEM, @houstonpolice with @ArmyCyberInst @AECOM will run the Jack Voltaic 2.0 Cyber Security exercise to ensure the safety and security of our systems pic.twitter.com/EdNbc9o273

— Sylvester Turner (@SylvesterTurner) July 25, 2018