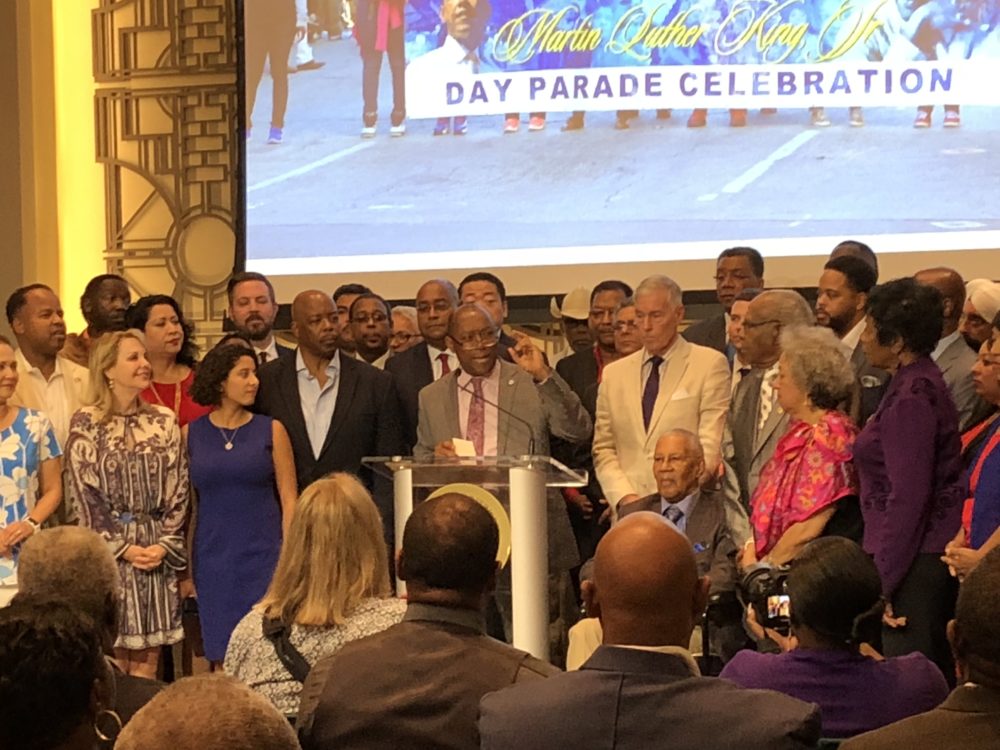 Houston Mayor Sylvester Turner is taking sides in a decades' long controversy in the city's African-American community. The city has marked Martin Luther King, Jr. Day with two separate parades for more than 20 years. Turner has now endorsed the older of the two events as the Houston's official MLK Day parade.
The Black Heritage Society organized the nation's first MLK Day parade in 1978. In 1995, a society member broke away to launch the MLK Parade Foundation. Mayor Turner said it's time to end what he sees as a source of division and a waste of resources.
"There are many people who don't participate on Martin Luther King Day because they don't want to pick one parade over the other, they don't support the optics, and they just are frustrated by what they see," Turner said. "A house divided against itself cannot stand, and it's certainly not a reflection of Dr. King's legacy."
Turner said he hoped that, by unifying behind the Black Heritage Society's event, Houston would be able to mount the largest MLK Day parade in the nation. That distinction is currently held by San Antonio.