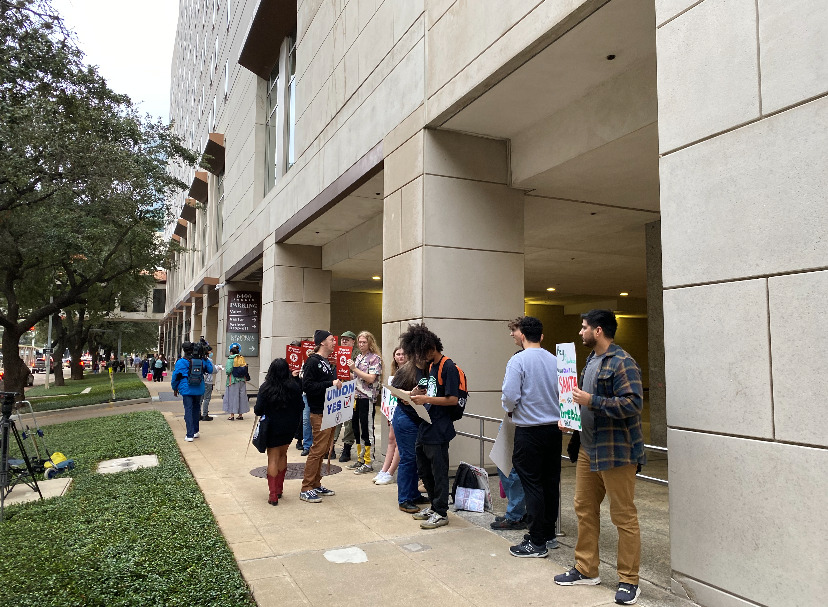 "Red Cup Day" is typically the most profitable day of the year for Starbucks, according to Madelyne Austin, a Houston employee who has worked for the Seattle-based coffeehouse chain for the last eight years. The promotion offers customers a free red cup when they purchase a holiday-themed drink, and the cups can be reused during future store visits or kept as a collectible.
While the promotion is popular among coffee drinkers, Austin said Red Cup Day is "horrible" for Starbucks employees. She said the location where she works as a supervisor, at 6400 Fannin St. in the Texas Medical Center, saw record-setting sales during last year's event but also became overcrowded and overwhelmed, with customers having to help workers distribute drinks once they were ready and some leaving without their paid-for beverages because they became frustrated with extended wait times.
Austin said she called a district manager to ask if they could temporarily disable orders through the Starbucks mobile app, so she and her fellow employees could catch up, and was immediately asked what the sales numbers were for the day.
"When I told them what our numbers looked like, she was like, 'Oh my gosh. Congratulations. You guys are such a success. Thanks so much for your hard work,'" Austin recalled. "That was really upsetting to us, because we don't see that as a success. We were essentially stealing from our customers. We were taking their money through the mobile order app and then they weren't ever getting their drinks, because no one had an hour to wait.
"I view that as a really poorly planned, understaffed promotion day that took advantage of customers' trust in us," she added. "So yes, it is a horrible day."
On Thursday morning, during this year's Red Cup Day, Austin and more than a dozen of her fellow Starbucks employees skipped out on work and picketed outside of their store. They were part of a nationwide strike that included thousands of workers at more than 200 Starbucks stores in the U.S., according to the Associated Press.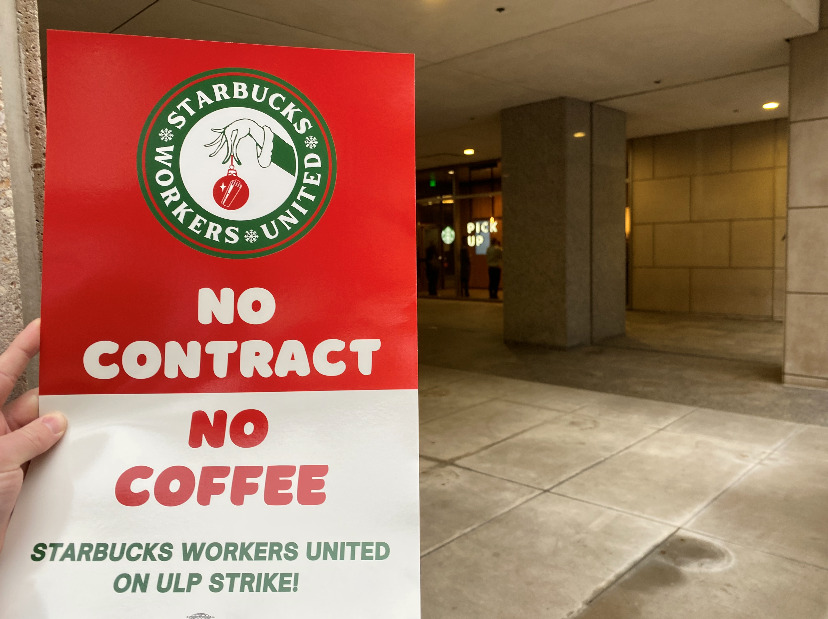 Austin, whose store is one of three Starbucks locations in the Houston area and more than 360 across the country to have unionized during the last two years, said Red Cup Day was chosen with the idea of engaging with customers and informing them about the workers' cause and concerns, and also to get the company's attention on what is historically a busy day for business. The store operated even without its regular employees, Austin said, because Starbucks knew about the protest in advance and brought in workers from other locations.
Starbucks has about 9,600 company-owned stores in the U.S. Austin, who also described herself as an organizer with the Starbucks Workers United collective, said her unionized store and others have yet to get the opportunity to meet with corporate officials to negotiate a contract. Employees at the Texas Medical Center location voted to form a union in February.
"Starbucks remains committed to enhancing the partner experience and offering everyone who wears the green apron a bridge to a better future," the company said in a statement Thursday. "We're encouraged by the progress we've seen towards first contracts at stores where union representatives have approached bargaining with professionalism and an actual interest in discussing partner priorities with our bargaining committees."
Contrary to a claim made by Austin, who said she previously worked at a store manager for Starbucks, the company said it provides store leadership the flexibility to build and adjust staffing schedules in anticipation of especially busy days. Stores are "often provided additional labor hours to augment staffing in support of planned promotional days, including for Red Cup Day," Starbucks said.
Austin said her store is not allowed to increase staffing levels for such days, adding that more and more promotional days are sprung upon employees after their schedules have been set. She also said Starbucks has cut back on shift-by-shift staffing levels in recent years, after the company raised its minimum wage for baristas to $15 per hour.
"They just keep adding these deal days, usually after the schedules are already made, and they don't let us add labor," Austin said. "We're trying to make sure this company knows that's affecting customers, affecting us, and in the future, we will not participate unless you stop."