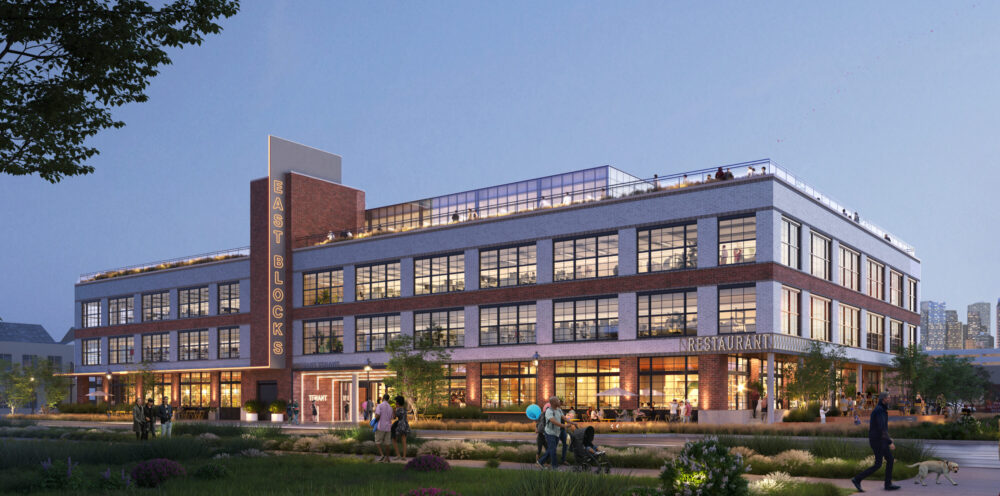 Two Houston-based real estate firms are teaming up to convert a series of warehouses in East Downtown into a 10-block, walkable mixed-use development featuring restaurants, shops, offices and green space.
Construction for the first phase of East Blocks, a joint venture between Pagewood and Wile Interests, is expected to start during the second quarter of 2024, according to a Monday news release from the firms. The forthcoming development is located a few blocks to the southeast of Minute Maid Park and the George R. Brown Convention Center and immediately southwest of Shell Energy Stadium, the home of Houston's professional soccer teams, and will include the existing 8th Wonder Brewery and Pitch 25 beer garden.
"We know EaDo deserves a dynamic destination with a unique mix of the best shopping, dining, and office available in the city," Paul Coonrod, the founder and managing principal of Pagewood, said in the news release. "East Blocks, a project that is 50 years in the making, will be a pedestrian-friendly hub full of chef-driven restaurants, unique retail boutiques, creative office space, and parks with art for the local community and those visiting downtown and the nearby stadiums to gather."
East Blocks is the latest major development announced for the East End area as The Plant in Second Ward, a mixed-use project by Concept Neighborhood that aims to create a walkable corridor between the METRO light rail lines on Harrisburg Boulevard and the Buffalo Bayou trails to the north, began taking shape earlier this year. Earlier this month, the Houston Astros unveiled their plan to construct a hotel and entertainment district on a 2-acre property adjacent to their ballpark, which is on the eastern edge of downtown.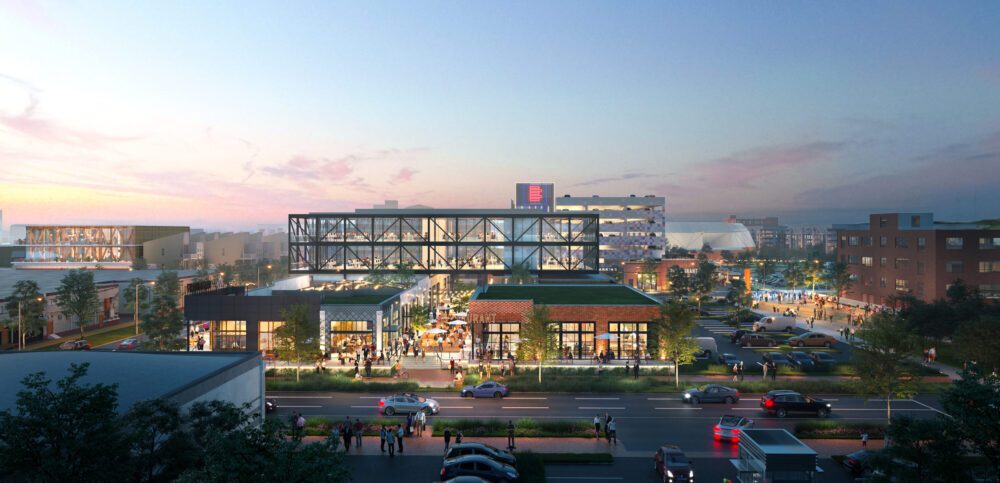 A representative of Pagewood and Wile Interests declined to disclose the cost of their East Blocks project but said it is a 50-50 venture between the two firms. They bought the land containing the eight to-be-converted warehouses from HBS Warehouse, a New York-based trust, according to the representative.
Most of the warehouses are located along Hutchins Street between Polk and Walker streets, with three of them at the intersection of Hutchins and McKinney Street. Two are situated a few blocks to the southeast along Live Oak Street, with one of those abutting the Columbia Tap Trail that runs through EaDo and extends southwest through the Third Ward.
Access and amenities for pedestrians and cyclists is a key component of East Blocks, which will utilize the existing hike-and-bike loop on the Bastrop promenade, which will be transformed into a multi-block green space between McKinney and Polk that can be used for events such as picnics, farmers' markets, children's gatherings and fitness classes. The developers say they are planning an "open-air alleyway concept" to connect some of the buildings, which will feature glass windows and outdoor patios and be accompanied by "over-sized walkways, shaded awnings, mature trees, street lighting and a collection of seating areas."
"Our teams are working diligently to infuse the diversity and personality found across Houston at East Blocks, while also making it a truly walkable and bikeable destination the city has yet to see," Coonrod said.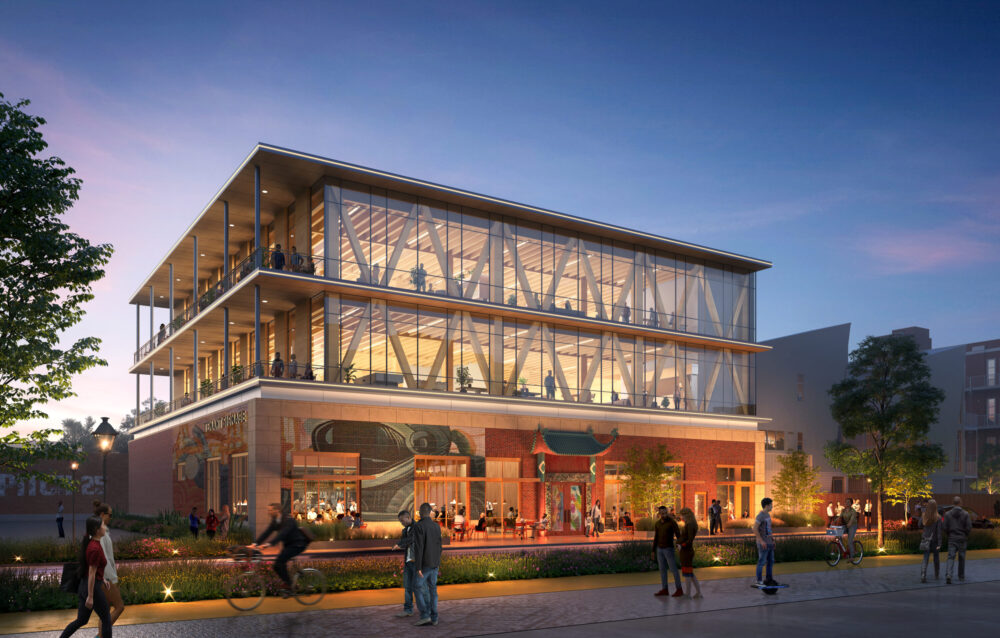 Houston-based Gensler is the architectural firm enlisted to repurpose the collection of warehouses, while SWA is the landscape architect and urban designer.
The first phase of the multi-phase redevelopment is expected to be completed within three years, according to the representative for Pagewood and Wile Interests. Once complete, that phase will feature nearly 513,000 square feet of mixed-use space, including 196,000 square feet of restaurant and retail space, 112,000 square feet of office space and 205,000 square feet of parking space.
"By almost every measure, it would be easier to demolish and redevelop these blocks from a clean state," Wile Interests president Randolph Wile said. "Instead, we, along with our architects, engineers and land planners, chose to embrace the charm and authenticity that is EaDo, and adapt the 80-year-old warehouses to meet code requirements and the desired uses."