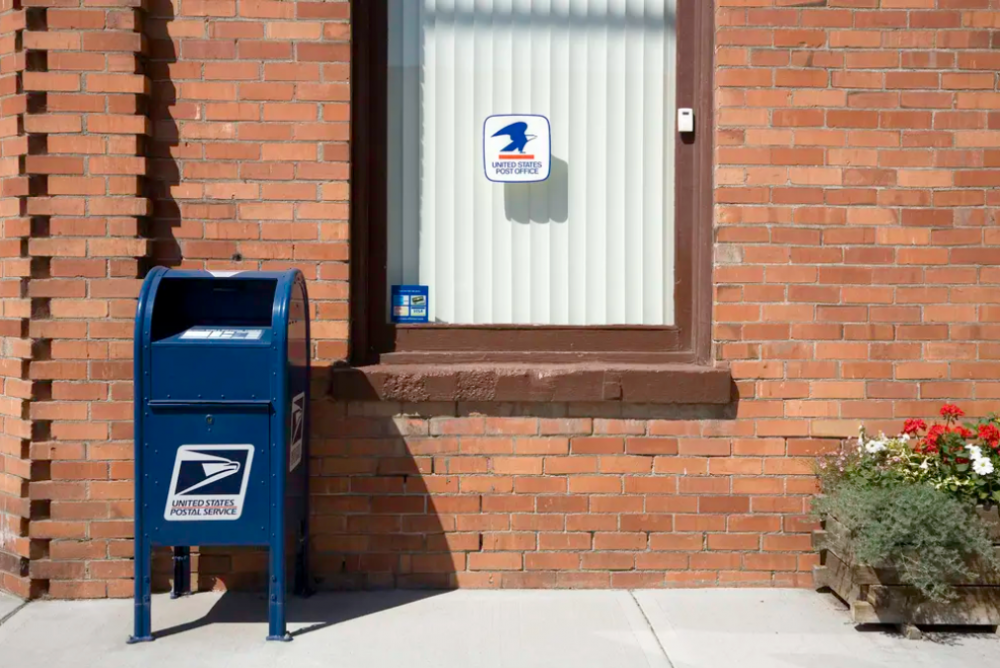 Retail operations at two Houston post offices have been temporarily suspended, with the United States Postal Service (USPS) citing safety concerns for its customers and employees.
The Greens North Post Office at 1530 Greensmark Dr. in north Houston closed to customers on Wednesday, while the Medical Center Post Office at 7205 Almeda Rd. in the south part of the city has been limited to P.O. Box service since Aug. 28, USPS announced Wednesday in a pair of news releases. Agency spokesperson Nikki Johnson wrote in an email Thursday that both locations are undergoing building repairs, adding that the Medical Center branch was damaged by a vehicle crash on Aug. 26.
There also has been a regular police presence at both locations during the last six months, according to the Houston Police Department. Spokesperson Shay Awosiyan said HPD has received five burglary calls to the Medical Center Post Office since late March, with the most recent incident occurring Sept. 9, while HPD has been called to the Greenspoint-area location 17 times during the last six months, including for a burglary, a theft, a threat by phone and two crisis intervention responses.
Johnson did not immediately respond to a follow-up email Thursday asking if the police-related activity was a factor in either or both of the temporary closures. USPS said in its news releases that retail operations are suspended at those locations until further notice.
"We apologize for any inconvenience that may be caused by this temporary suspension," USPS said of both locations.
The Medical Center location remains open for P.O. Box Service, with operating hours of 6:30 a.m.-5 p.m. Monday through Saturday. USPS said mail customers can utilize retail services at nearby locations at 8205 Braesmain Dr., 3030 W. Fuqua St. and 4110 Almeda Rd.
P.O. Box services also remain available in the parking lot for the Greens North location, from a mobile unit that has been set up, with operating hours of 8:30 a.m.-6 p.m. Monday through Friday and 8:30 a.m.-4 p.m. Saturday. Nearby post offices offering retail services are located at 14403 Walters Rd., 17119 Red Oak Dr. and 7511 N. Shepherd Dr.
Awosiyan said 11 of the aforementioned calls for service to the Greens North Post Office were "police follow-ups," which entail officers following up about a previous incident or visiting a location without being called there, among other things. The most recent occurred on Sept. 10, he said.
HPD responded to an alarm going off there on July 16, to a burglary on July 14, to a threat by phone call on May 5 and to a theft on April 21, according to Awosiyan, who said there were two crisis intervention team (CIT) responses earlier in April. He said those types of calls are typically related to a disturbance or someone experiencing mental health issues.
HPD has been called to the Medical Center location a total of nine times since late March, according to Awosiyan, who said five of those calls were related to burglaries and the other four were police walk-ins or follow-ups.