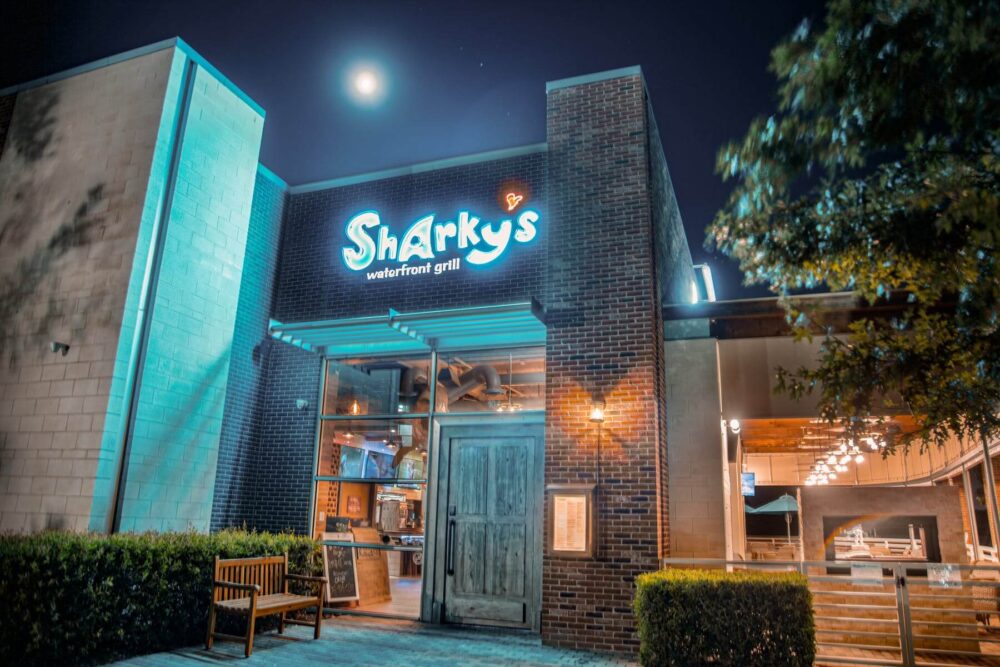 Two Sharky's restaurants in the Houston area were forced to pay nearly $47,000 in back wages and damages to a total of 107 employees after the U.S. Department of Labor found they did not pay proper overtime rates and that charging workers for their uniforms caused some of their pay rates to fall below the legal minimum wage.
The findings were announced this week by the labor department, which said the impacted employees worked at Sharky's American Grill in northwest Houston and Sharky's Waterfront Grill in Kingwood, which are owned by the same company. A total of 81 workers were not paid the correct overtime rate, which is time-and-a-half for any hours worked above 40 in a given week, while 66 employees were paid below minimum wage after deductions for their uniforms, according to the labor department.
Sharky's owner Rosa Perez did not dispute the findings Friday in an interview with Houston Public Media, saying the $23,479 in back wages and the $23,479 in liquidated damages were paid in April after the labor department's audit was completed. But she claimed her company was treated unfairly because it should have been better informed by the federal agency.
"The Department of Labor does not tell restaurant owners how to properly pay overtime," Perez said. "That's what got us."
The company operates a total of four restaurants in the Houston area and has been in business for about 15 years, according to Perez, who said she currently employs 150 people. She said the affected workers as part of the labor department investigation were a mix of servers who earn $2.13 per hour plus tips as well as hourly employees, for whom the minimum wage is $7.25 per hour.
A complaint by an employee initiated the investigation, Perez said, and the labor department's findings represented a period from 2020-2022.
"Companies are obligated to pay employees their full legally earned wages and must understand their legal responsibilities," Nicole Sellers, the acting district director for the department's wage and hour division in Houston, said in a news release. "Trained wage and hour professionals are available to assist employers who are unsure of regulations to avoid compliance issues."
The improper overtime pay stemmed partly from employees working at different restaurant locations during the same week, according to Perez, who said those workers exceeded 40 hours in total but did not log overtime hours at one given location, so they initially were paid separately by each restaurant.
She said the employees whose pay rates dipped below minimum wage, because they were charged for shirts, hats and aprons, were tip-making servers earning a base rate of $2.13.
"I did not know that tipped employees are not supposed to be charged for uniforms," Perez said.
Despite the findings by the labor department, Perez said her company did not have ill intentions and values its workers. She said she considers her restaurants to be a career launching pad for employees, many of whom are young and balancing work with school.
"We're not here to keep their money," Perez said. "It makes us feel good that we can employ people and we hope to continue doing that. It was never meant to harm anyone or take advantage of anyone. That's not what is was about. It was just a lack of information."