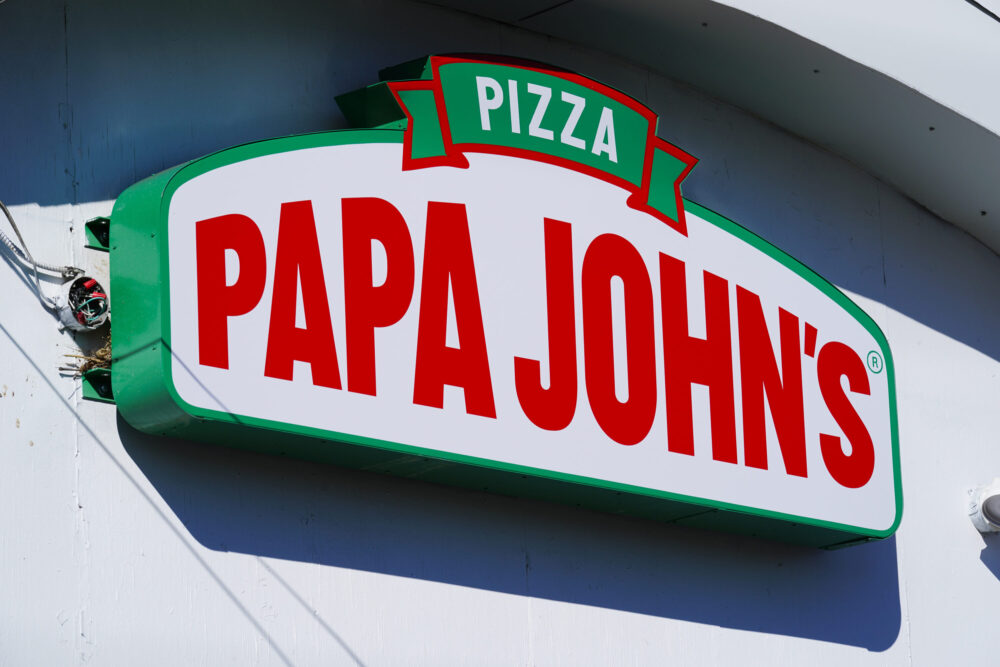 An employee at a Papa John's restaurant in Houston was suspended earlier this week – two days after submitting a petition to the National Labor Relations Board to create a union representing himself and his co-workers at the Montrose-area store.
The independent franchisee that owns the fast-food pizza joint says the suspension of 19-year-old Harrison Martin is a result of him stealing food from the company while at work and is unrelated to his effort to form what would be the first union to represent Papa John's workers in the United States.
Martin claims his one-week suspension without pay is union-busting retaliation and said he formalized that allegation Friday in another filing with the National Labor Relations Board (NLRB), an independent federal agency that protects the rights of private-sector employees to collectively bargain for better wages and working conditions.
Martin, who said he began working about six weeks ago as a cook at the Papa John's location at 2620 S. Shepherd Dr., admitted to Houston Public Media that he violated company policy by making pizza and chicken nuggets for himself on multiple occasions. But he said it's a policy that is "utterly unenforced," adding that he's seen other employees and managers make in-store food for themselves and others.
"They claim that they reported this before the union (petition was submitted), but I find that hard to believe," Martin said. "I think this is just them finding a way to fire me without breaking the law."
The National Labor Relations Act prohibits employers from terminating, demoting or punishing their workers for expressing pro-union views or for taking steps to join a union. According to his Friday filing with the NLRB, which Martin provided to Houston Public Media, he alleges that store management suspended him "in order to discourage union activities or membership" and that it is "creating the impression of surveillance of employees' union activities, and threatening to file charges with the police."
DCT Texas, the independent franchisee that owns and operates the Montrose-area store and other Papa John's locations, denied those allegations Friday through its attorney Billy Robinett, calling them "baseless and without merit."
"The suspension is completely unrelated to Mr. Martin's petition," the company said. "DCT Texas learned of the theft – which is captured on store video – before it received notice of Mr. Martin's petition with the NLRB. The timing of the suspension is a result of DCT Texas faithfully following its normal investigation and corrective action procedures."
A spokesperson for the NLRB said its regional office in Fort Worth is responsible for investigating complaints such as the one Martin said he filed Friday and also for processing the petition to unionize that he submitted earlier this week, under an entity he created called General Service Union. The regional office will determine the appropriateness of the petition and whether the employer voluntarily recognizes the upstart union, which would determine whether an employee election is necessary, according to the spokesperson, who said a hearing would be held if the employer does not agree to an union election among its workers.
The NLRB spokesperson also said union petitions can continue even if the organizing worker is terminated by the company. Martin said he plans to continue pursuing the effort, and help his coworkers do so, even if he loses his job.
"If I no longer work there, then the other workers are still part of the union," he said. "It just means that I can't participate in the bargaining."
DCT Texas said none of its Papa John's stores have unionized employees. The NLRB spokesperson said the agency does not have a record of any Papa John's workers nationwide petitioning to form a union.
The local franchisee said it does not intend to voluntarily recognize the union trying to form at its South Shepherd location, "because that would disrespect our employees by unfairly stripping them of their legal right to choose for themselves whether to be represented by a union or not." DCT Texas said it otherwise "respects" the right of its employees to join a union or "to continue to work directly with the company and their managers concerning the terms and conditions of their employment."
Martin said he has long liked the idea of workers unionizing and began talking to his coworkers about the possibility shortly after he was hired to work at Papa John's, adding that he drew inspiration from the trio of Houston-area Starbucks locations that have unionized as part of a nationwide movement within that company. One of those Starbucks stores is close to the Papa John's store where Martin works.
Martin said eight of his store's 11 employees who work inside the store or serve as delivery drivers signed the petition he submitted to the NLRB, adding that their chief request to management is better pay. The delivery drivers earn $4.50 per hour plus tips, Martin said, and he is paid $9 per hour as a cook.
Martin also said the air conditioning inside the store has periodically stopped working during his employment. None of the workers have overheated and needed medical attention as a result, he said.
"A lot of people don't really know it's a possibility and don't really know that they can together ask for better wages and conditions," Martin said. "I started telling my employees that was a thing they could do, and they agreed to it pretty quickly."
Martin said he was told by store management that if it's discovered that he took at least $200 worth of food from the business, that the company would involve law enforcement. He said he does not think the meals he ate are worth nearly that much.
"And the worst part is those nuggets didn't even taste good," he said.