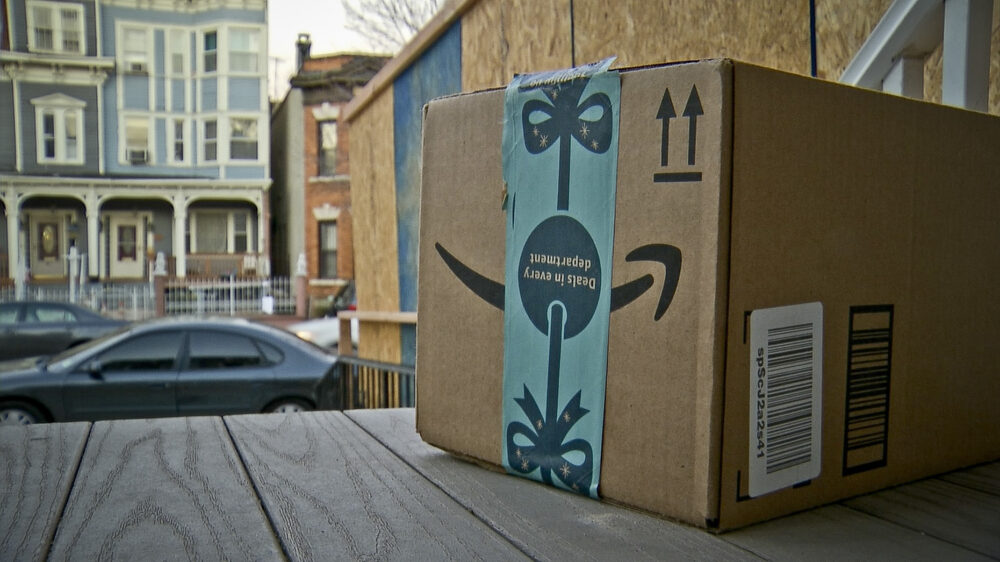 With Amazon offering discounts and other specials Tuesday and Wednesday as part of the company's annual "Prime Day" for members of its subscription service, online shoppers in the Houston area could receive more home deliveries than usual during the coming days. That means there likely will be more opportunities for "porch pirates" who steal dropped-off packages before they reach their intended recipients.
In a neighborhood southwest of the city, it might be difficult for residents to recognize the difference between a delivery driver and a delivery swiper.
The Fort Bend County Sheriff's Office is investigating a string of package thefts last week in the Pecan Grove subdivision in Richmond, according to department spokesperson Michelle Domengoni. She said surveillance video of one of the thefts shows a man stealing packages while dressed as a delivery driver for Amazon, the popular e-commerce company.
"We don't know if they're connected," Domengoni said Tuesday. "We don't know if it's the same person going to each residence. We don't know if it's a team of people. It's still an ongoing investigation we're trying to get to the bottom of."
There were a total of three front-porch package thefts in Pecan Grove last Thursday and Friday, according to Domengoni, who said no injuries or other damage were reported by impacted residents. As of Tuesday, investigators with the sheriff's office had obtained and reviewed surveillance footage from only one of the residences, she said.
The video showed one man "disguised in a delivery driver uniform," specifically an Amazon uniform, Domengoni said. Carriers for the company typically where uniforms with color schemes that include light blue and dark blue or black with gray or white trim.
"We are working with local law enforcement to assist with their investigation and help identify the individual(s) involved," said Montana MacLachlan, a spokesperson for Amazon. "We encourage customers to contact Amazon's customer service with any matters related to their package delivery."
Domengoni said she did not know the value of the packages stolen from homes in Pecan Grove.
She also said the sheriff's office did not know how many people were involved in the thefts beyond the one man in the surveillance video. The man's age and ethnicity are unclear based on the quality of the video, she said.
"We have received reports in that area to hopefully capture whoever's doing it," Domengoni said.