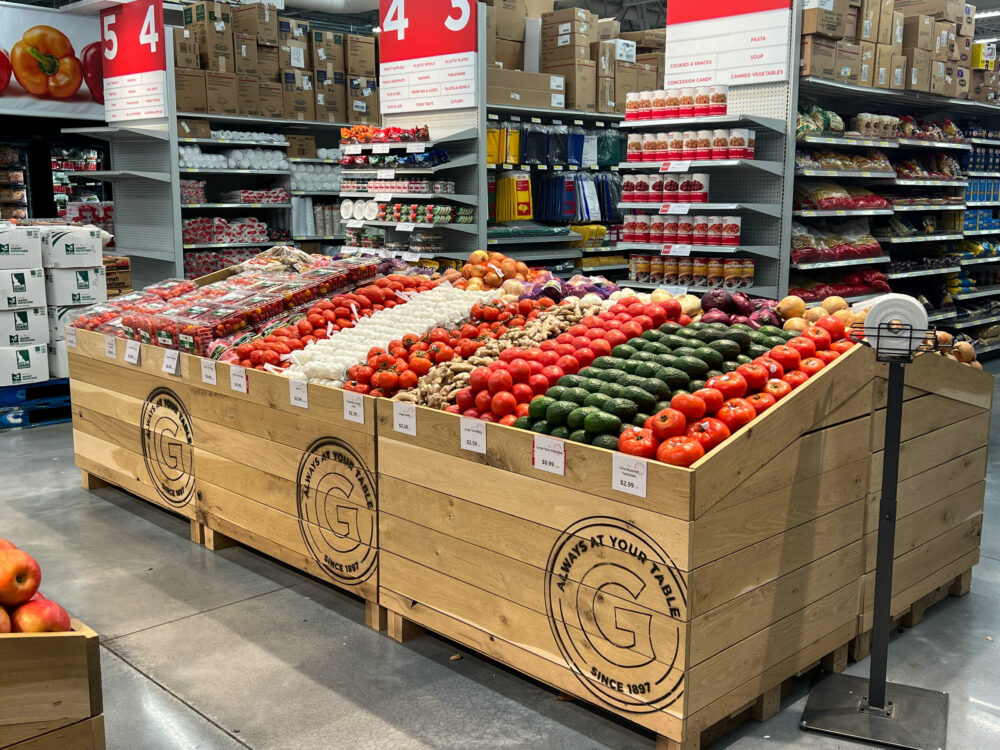 Houston-area residents, along with the region's array of restaurants, have a new option when it comes to procuring groceries either for their own kitchens or their businesses.
Gordon Food Service Stores, which operates more than 175 locations in 13 U.S. states, opened its first four locations in the Houston area on Tuesday and has additional local stores in the works. The Michigan-based company tailors its stores to bulk purchasers such as restaurants, schools, hospitals and other food providers, while also offering fresh meats and produce, grab-and-go meals and other goods for the general public.
The four Houston-area locations – two within the city, along with stores in nearby suburbs Katy and League City – are the first Gordon Food Service Stores in Texas and the most the company has opened at one time. Two additional locations are expected to open in Houston within the next few weeks, according to Mark Dempsey, the director of marketing for Gordon Food Service.
"Houston's just a vibrant, diverse city that's really growing and has an amazing food culture," Dempsey said. "It seemed like a perfect fit for us to continue our expansion and growth."
The four stores that opened Tuesday are located at 12553 Westheimer Rd. and 4701 FM 1960 Rd. in Houston, 649 Mason Rd. in Katy and 215 W. Main St. in League City. Dempsey said the forthcoming Houston locations are at 99 Braeswood Square and 5151 Antoine Dr. #8B.
Another store is being built in Galveston, according to Dempsey, who said Gordon Food Service has plans to add a "few more sites" in the Houston area.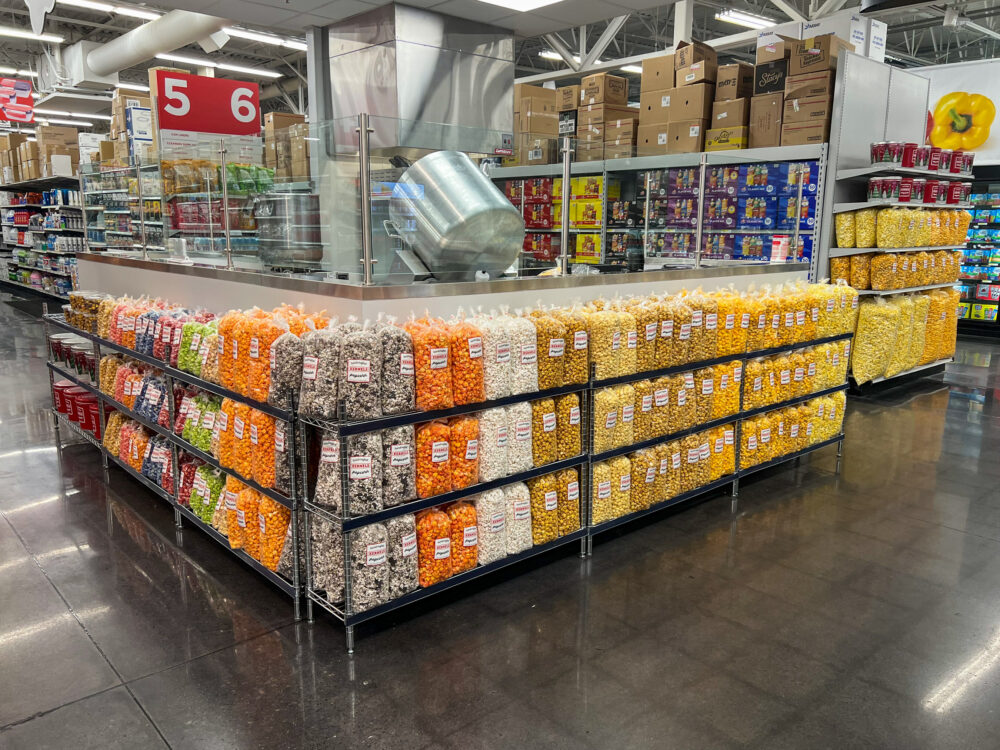 Each store measures between 25,000 and 30,000 square feet and will employ an average of 40 full-time and part-time employees, according to a news release from the company. Their hours of operation will be 7 a.m.-8 p.m. Monday through Saturday and 9 a.m.-6 p.m. Sunday.
Gordon Food Service Stores do not carry household items like a traditional supermarket, instead focusing on food products, and no memberships are involved. They're equipped with wholesale walk-in coolers with cases of produce, meats and dairy items and offer services such as same-day delivery as well as online ordering for in-store pickup.
For individuals and families, the stores offer seasonal produce and meats available by the piece or pound, meal solutions and ready-to-eat or ready-to-heat items such as fried and rotisserie chickens, ribs, deli sandwiches, cut fruit, handmade guacamole and fresh-squeezed juices. Gordon Food Service Stores also sell 15 kinds of fresh-popped popcorn.
Each of the Houston-area stores also will have tortillerias that make fresh tortillas on a daily basis, a new feature created specifically for the local stores.
"We're making sure we have things that are relevant to the local market and local community," Dempsey said. "We do a lot of in-house, store-produced fresh things. When we looked at Houston, we felt that we really need to make sure we have that offering as well."
Gordon Food Service started more than a century ago as a butter-and-egg delivery service and opened its first store in Michigan in 1979. The company has operated a food service distribution center in Houston for about a decade, having acquired the facility through an acquisition of Houston-based Glazier Foods Company, and also has a distribution center in the Dallas area.