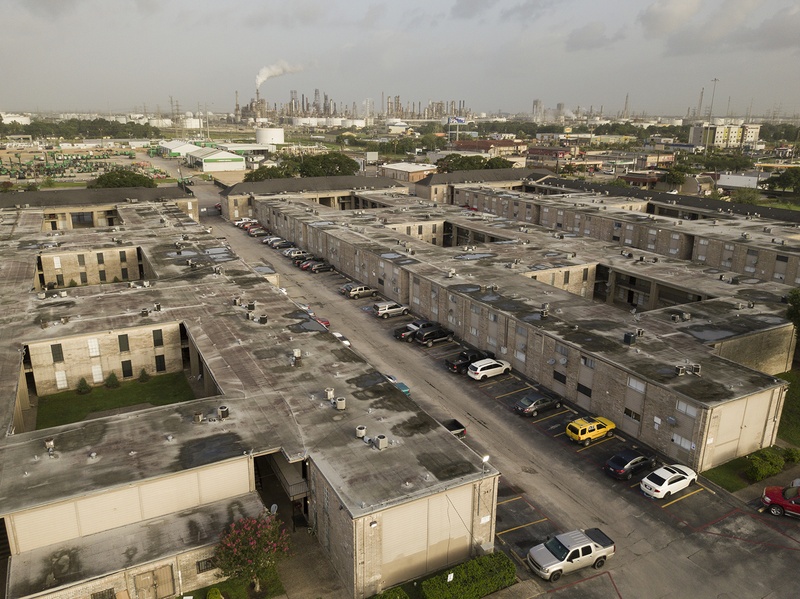 A former employee for a Houston-area chamber of commerce is facing multiple criminal charges for allegedly defrauding the chamber and its top executive out of more than $1 million.
Jamie Huffar, 46, the former director of finance for the Pasadena Chamber of Commerce, is accused of paying for plastic surgery, personal massages, clothing and trips to Disney World and Budapest, Hungary, with chamber money and fraudulently obtained credit cards, according to a probable cause affidavit filed in Harris County court. She also is accused of forging the signature of chamber president Cristina Womack to increase the chamber's Small Business Administration loan by $350,000 – money Huffar allegedly used as "her personal slush fund," court records show.
"The evidence reveals that Huffar (allegedly) stole hundreds of thousands from the chamber, largely to fuel an online shopping addiction and her desire to live an ornate, lavish lifestyle," Pasadena Police Department investigator Frank Kiley wrote in the probable cause affidavit.
Huffar was charged earlier this month with making a false statement to obtain credit in an amount between $30,000 and $150,000, fraudulent use and possession of identifying information, misapplication of fiduciary property in an amount greater than $300,000 and two counts of forgery of a financial instrument in amounts greater than $300,000. She remained in jail Tuesday on bonds totaling $1.25 million, court records show.
Huffar's Pasadena-based attorney, Lori Laird, did not immediately respond Tuesday to a message left at her office seeking comment.
The Pasadena Chamber of Commerce filed a civil lawsuit in December against Huffar, whom it hired in 2017 as a financial administrator and promoted in 2020 to the position of director of finance, according to court documents. The chamber named Itria Ventures, LLC as a co-defendant, alleging the company conspired with Huffar to distribute more than $87,000 in small-business loans it contends were not properly authorized by the chamber. Itria filed a civil suit against the chamber and Huffar the following day, alleging they defaulted on their end of a 2022 agreement.
Huffar is alleged to have made more than $780,000 in fraudulent procurement card charges between 2017-21, in addition to more than $330,000 in fraudulent charges on a credit card she allegedly obtained in Womack's name and without Womack's knowledge, according to court records. Huffar also is accused of doctoring bank statements and financial documents in an attempt to conceal fraudulent purchases, court records show.
The chamber raised more than $61,000 in November at its annual "Taste of the Town" event, and Huffar is alleged to have deposited nearly $47,000 of that money into her personal bank account, court records show. She also is accused of making direct transfers from a chamber account to her personal PayPal account, in an amount totaling $37,500, according to court documents.
Kiley wrote in the probable cause affidavit that a criminal investigation is ongoing, adding, "It is plausible that more fraud may yet come to light."