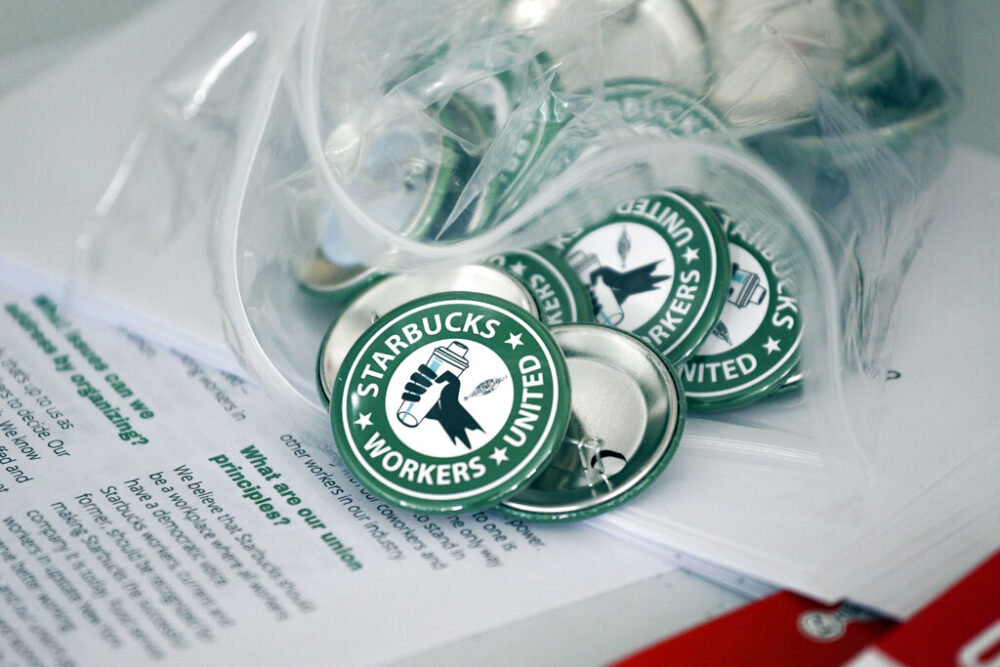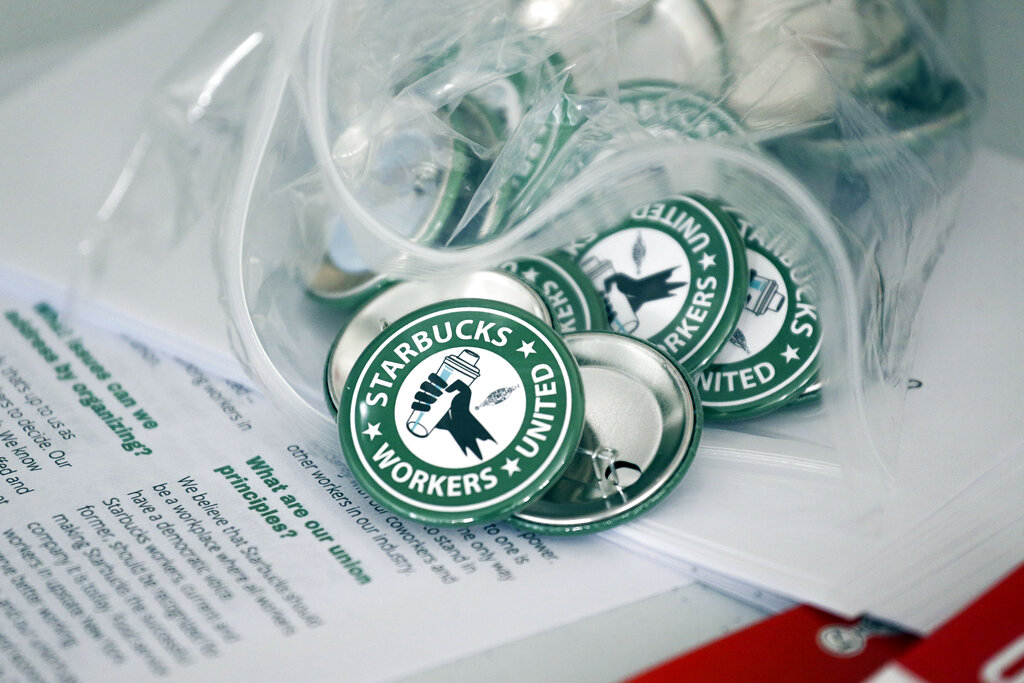 Another group of Houston-area Starbucks employees voted to unionize last week, adding to a labor movement that has grown across the region, the state and the country.
Workers at the Starbucks location at 6400 Fannin St. in the Texas Medical Center voted 8-2 last Thursday to form a union, according to a tweet by the Houston chapter of Starbucks Workers United, which said there is "more to come." The Montrose-area Starbucks at 2801 S. Shepherd Dr. became the first in Houston to unionize last September, followed by the store at 30130 Rock Creek Dr. in Kingwood.
"It's not going to end. These folks are on a roll," said Linda Morales, the organizing coordinator for the Texas Gulf Coast Area Labor Federation. "We're going to be there to support every (unionizing) effort in every way we can. Starbucks needs to come to the table and quit messing around."
HOUSTON WE HAVE ANOTHER UNIONIZED STORE ❤️ The Fannin location just won their union election with a count of 8-2!!!!!! Along with our friends in Kingwood, there are now 3 total unionized Starbucks in the Houston area. (plus more to come😎)

— SBWU Houston (@SBWU_Houston) February 16, 2023
Starbucks Workers United, a nationwide collective of employees for the Seattle-based coffeehouse chain, says on its website that more than 275 stores have unionized since a location in Buffalo, N.Y., became the first in late 2021. The movement in search of better pay, better hours, better benefits and better working conditions includes more than a dozen Starbucks stores in Texas.
Starbucks Workers United did not immediately respond to an email Monday seeking comment.
A Starbucks spokesperson said in an email that while the company believes it "can achieve more together by working side-by-side" with its employees, "we respect their right to organize and to engage in lawful union activities."
"Starbucks has fully honored the process laid out by the (National Labor Relations Board) for single-store union representation elections, has encouraged partners to exercise their right to vote and has recognized the outcome of properly conducted elections," the spokesperson added. "We look forward to meeting Workers United in-person to begin the single-store collective bargaining process."
Morales said the Texas Gulf Coast Area Labor Federation has not been directly involved but supports workers' efforts to organize and bargain collectively as federal law allows. Generally speaking, she said forming a union can be a difficult process in part because companies can retaliate against employees who try to unionize, including by terminating their employment.
Morales said the local Starbucks workers who have elected to unionize are setting an example for other employees in a range of other industries, potentially influencing workforce standards for subsequent generations.
"It's great because there's young folks that are doing this," Morales said. "It's being led grassroots. They want to have a say in their workplace. ... It says something about the youth and says something about the future of unions in Texas."