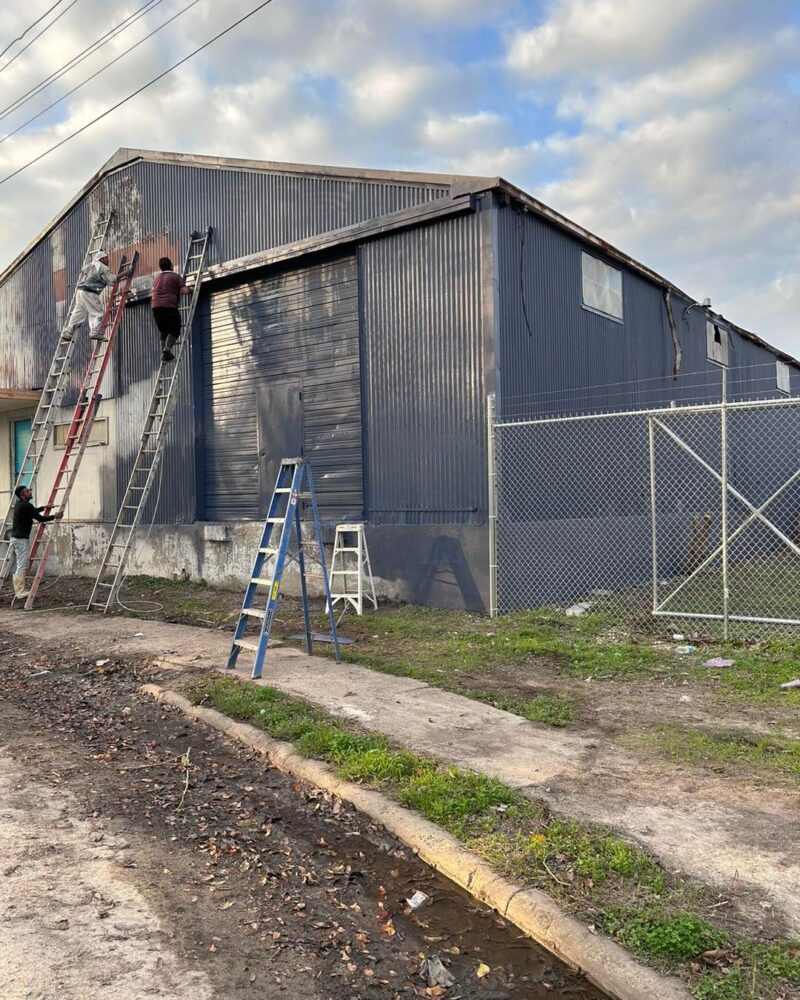 Co-owner Ken Cousino said he was informed about a year ago that Quality Feed & Garden, which opened on North Main Street in 1928, would need to either close or relocate. The landowner had died, his assets were being liquidated and the property in Houston's prized Heights neighborhood was being sold to a nonprofit that develops affordable housing.
Cousino, already in his 60s, said he first felt a sense of panic. He and Chris Bules had owned the feed and garden store since 1991 and didn't know what else they might do, or where else their business might operate, so Cousino said he considered closing up shop and retiring.
But after some soul-searching, consultations with staff and shows of support from a faithful customer base that continues to grow, Cousino and Bules decided to keep going, find another location and propel their business toward the century mark.
Now, as a new year approaches, the old feed store is ready for a fresh start. Quality Feed & Garden's last day at 4428 N. Main St. is Dec. 30, with a new, larger location set to open Jan. 2 at 1813 Luzon St. – just a few miles to the southeast and even closer to downtown.
"All that fear, all those nightmares, waking up in the middle of the night in a panic, that turned into excitement," Cousino said. "Now our customers are super excited."
Quality Feed & Garden is a cherished Houston institution because of its longevity and connection to a simpler past, and also unique because it offers a slice of country life in the heart of the largest city in Texas. The store sells chickens and other livestock, feed for dogs, cats, horses, cattle and more exotic animals such as monkeys and swans, and also gardening supplies and organic vegetables, herbs and fruit trees.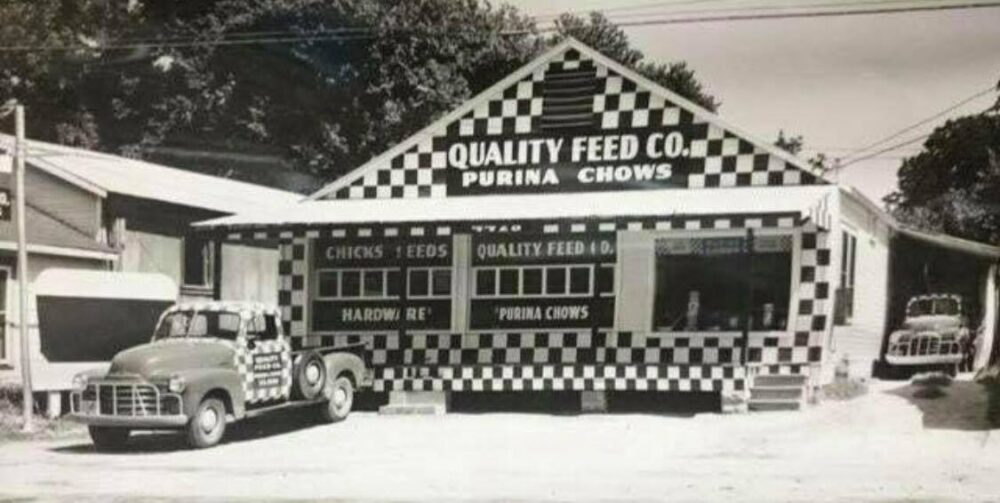 Store manager Manny Zavala, who has worked there for seven years and plans to one day take over the business along with his brother, Carlos, said he has seen four generations from the same family visit Quality Feed & Garden. Cousino said customers come from all over the Houston region and even other parts of the state, and because the business has been around so long, he and Bules have been recognized by customers in places such as Denver, Colorado, and Baton Rouge, Louisiana.
"Everybody has this nostalgic feeling when they walk in here," Zavala said. "It's a special place for the (Heights and Northside) area and for Houston, too. It's been here almost 100 years."
Cousino and Zavala said they hope to replicate that feeling at the new location, which will be about three times larger and have concrete floors instead of wood. They are moving just about everything at the old store to the new one, they said, including all nine store employees, their big grain mixer, the store's original cash register, two feral cats that like to hang around and a sign that has the familiar, red-and-white checkered Purina logo.
The new Quality Feed & Garden will have more space, which Zavala said is needed because of a boom in business since the onset of the COVID-19 pandemic, with more nearby residents taking up gardening and more raising chickens to have a steady source of fresh eggs. Cousino said the store plans to expand the gardening side of its business and now has a more spacious area for chickens and other livestock, with a barn-type building on the property that he has painted red.
Prices for customers, meanwhile, will not increase, according to Zavala.
"Everything's going to be the same," Cousino said, "but bigger and better."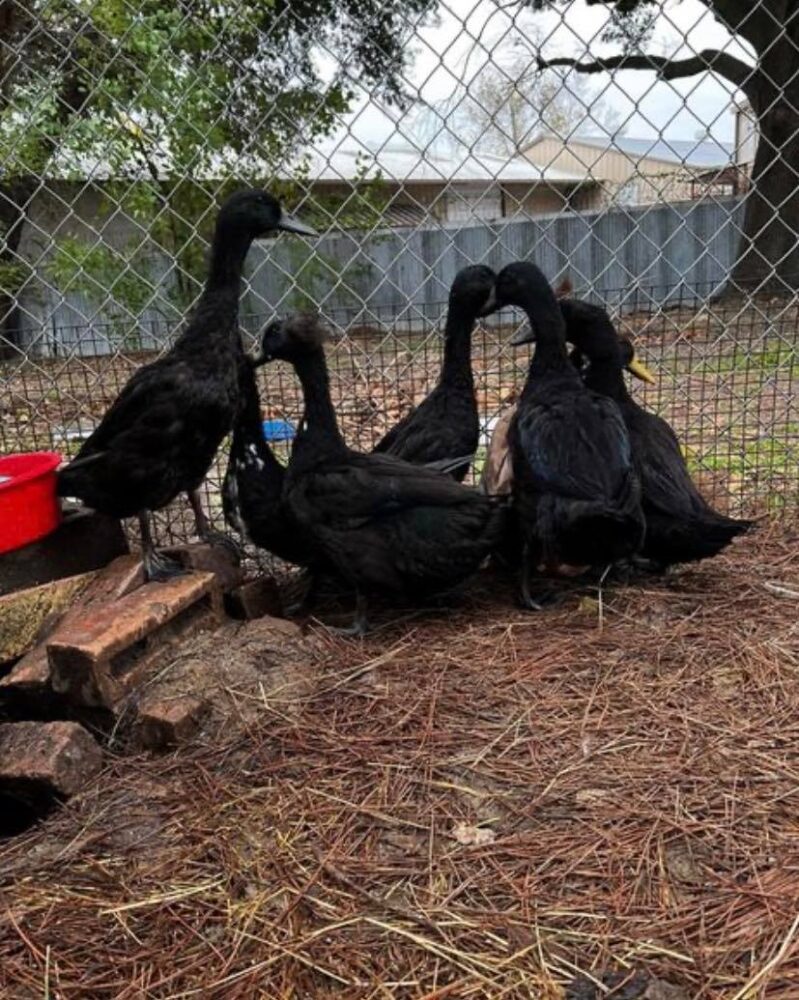 Quality Feed & Garden had a humble beginning in 1928, when it was opened by J.C. Millis in an area that at the time was outside the Houston city limits. Millis sold the store 10 years later to Albert Romund, who about a decade later became ill and sold the business to his brother-in-law, Alton Behrend.
Behrend owned the store until 1991, when he sold it to longtime customers Bules and Cousino. They also bought the 2-acre property but, because the taxes got too expensive, Cousino said he worked out a deal with customer Ralph O'Connor, who bought the land and leased it out to Bules and Cousino.
O'Connor died in late 2018, setting in motion the store's need to relocate for the first time in nearly a century. Zavala described the news as just as startling to customers as it was to the owners and employees, saying one man who frequents the store went to his car and cried for about 20 minutes.
Now, though, things are looking up again for Quality Feed & Garden, which found the Luzon Street location over the summer and has since been building it out. Cousino said his lease at the new location – a warehouse building constructed in 1959 – comes with an option to buy the property in five years. And when the 63-year-old Cousino decides to retire, he has promised to sell the business to the Zavala brothers.
Quality Feed & Garden continues to fill a need near Houston's urban core, according to Cousino, saying its customers do not want to venture out to the suburbs to get feed for their animals or seedlings for their gardens.
"Everybody's going to love it," Zavala said of the new space. "It's going to have that same nostalgic feeling. Hopefully we'll be there another 100 years."