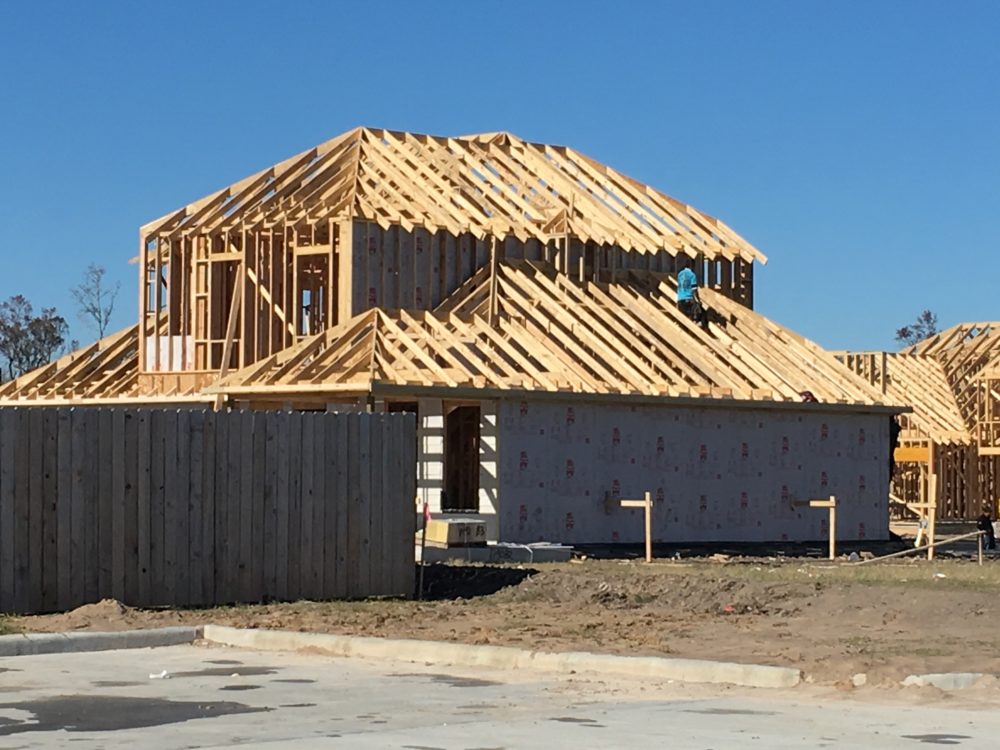 The average price of a new home in Houston is leveling off, according to a report by Dallas-based real estate firm HomesUSA. But that price is still a long way from being affordable for the average would-be homebuyer.
The average price of a new home in Houston in November was $427,038, down from $429,205 in October.
The report points to a combination of rising inventory and slowing demand for the plateauing of prices in the Houston area. Much of the slowdown in demand stems from spiking interest rates.
"The cost of a monthly interest payment on a mortgage on a $300,000 home has gone from a little over $900 to almost $2,000," said Ben Caballero, CEO of HomesUSA. "People, they were under contract with the builder, they were ready to go, and then they got a notice from their lender that their payment has gone up several hundred dollars, and they just can't afford it."
Meanwhile, the available listings of new homes on the Multiple Listings Service (MLS) in Houston rose from roughly 7,000 in April to more than 11,400, an increase of more than 60%. That increase in supply has also acted as a brake on prices.
Homebuilders were just starting to recover from the negative effects of COVID-19 on the industry when rising interest rates dealt them another blow. Caballero said the market was humming along at a moderate pace in early 2020 when the pandemic hit.
"All of a sudden, people came out of the woodwork when they started having to stay home and so forth, and they just bought everything in sight, every new home and into the future," Caballero said. "Builders were caught flatfooted, because not only did they not expect the demand, but they were then faced with supply shortages. They couldn't get new appliances. They couldn't get roofing materials, sheetrock. All the components of a home, they could not get."
The high prices they paid for supplies meant many homebuilders wound up either selling homes at a loss or canceling their contracts. Land and labor shortages compounded the problem.
"They kind of overcame it in late '21 and were doing fairly good in early '22," Caballero said. "And then, wham, the market went the other way. Interest rates went up, demand went down, and here they've got all this construction going. The homes that they thought they had sold, maybe 25%-30% of them, the contracts folded, because people could not close. They could not get their loan."