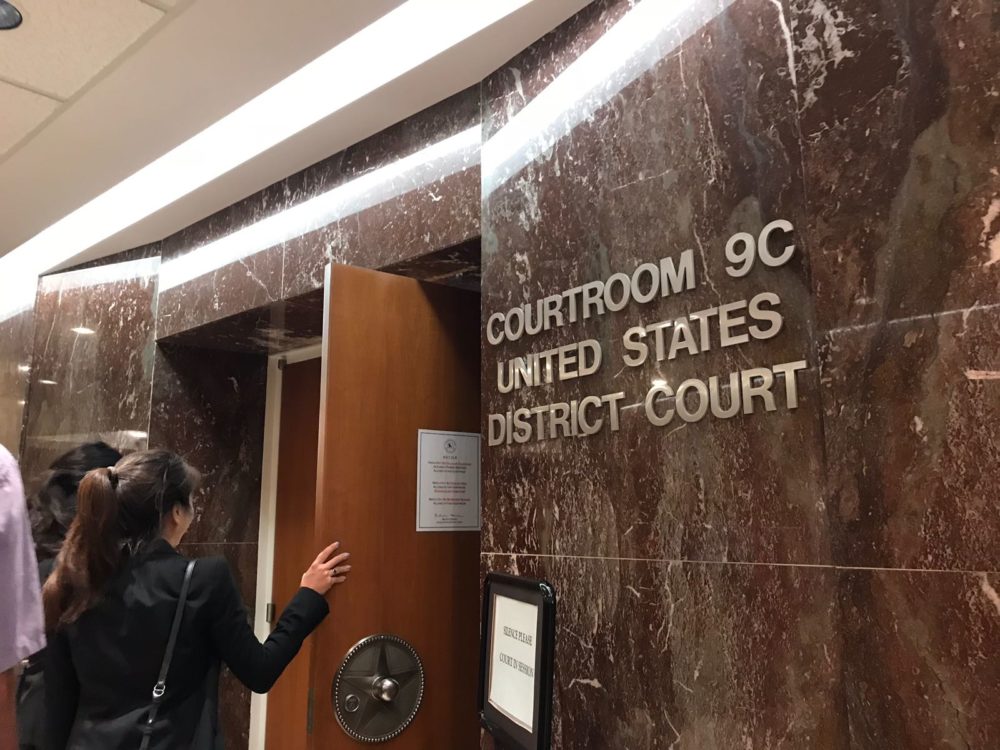 Four men from the Houston area have been indicted by a federal grand jury for allegedly taking part in a securities fraud scheme. They are accused of using their social media presence to mislead investors and make at least $114 million in profits on shares of stock they sold at artificially inflated prices, according to the U.S. Department of Justice.
As part of the alleged "pump and dump" scheme, the men and four others are accused of using their collective Twitter following of more than 1.5 million users to disseminate false and misleading information to boost interest in certain stocks – thereby increasing their value – while concealing their intention to subsequently sell their shares of those stocks at higher prices. The eight men also are alleged to have utilized an online community for securities traders called Atlas Trading Discord as part of the scheme, which spanned from early 2020 through the spring of 2022, according to the Department of Justice.
A news release from the Department of Justice says the men also are alleged to have "used their social media credibility to maximize their own profits at the expense of their followers, holding themselves out as skilled stock traders by posting pictures showcasing their profits and extravagant lifestyles and encouraging people to follow them on social media in order to share in their financial gains."
"It's a pretty novel case as it relates to influencers and trading and all that," said Carlos M. Fleites, a Miami, Florida-based defense attorney representing one of the men. "They have a lot of followers, a lot of these guys. It's interesting."
The indicted men are Edward Constantinescu, 38, of Montgomery; Perry "PJ" Matlock, 38, of The Woodlands; John Rybarczyk, 32, of Spring; Daniel Knight, 23, of Houston; Gary Deel, 28, and Tom Cooperman, 34, both of Beverly Hills, California; Stefan Hrvatin, 35, of Miami, Florida; and Mitchell Hennessey, 23, of Hoboken, N.J. Each faces one count of conspiracy to commit securities fraud, among other charges.
Constantinescu, who also is known as Constantin and used the Twitter handle @MrZackMorris, also was charged with three counts of securities fraud and one count of engaging in monetary transactions derived from specific unlawful activity, according to the DOJ. Matlock (@PJ_Matlock) and Deel (@notoriousalerts) have each been charged with five counts of securities fraud, Rybarczyk (@Ultra_Calls) faces four counts of securities fraud and Hrvatin (@LadeBackk), Cooperman (@ohheytommy) and Hennessey (@Hugh_Henne) are charged with two counts apiece of securities fraud. Knight, who faces only the conspiracy charge, used the Twitter handle @DipDeity.
If convicted, each man faces a maximum prison sentence of 25 years for conspiracy to commit securities fraud and for each count of securities fraud. Constantinescu also faces a maximum sentence of 10 years on his other charge.
Knight, Matlock and Rybarczyk have entered pleas of not guilty, according to federal court records. Fleites, the attorney for Hrvatin, said his client is "maintaining his innocence" and also intends to plead not guilty.
"We intend to vigorously defend Mr. Rybarczyk against these allegations," his attorney, Philip Hilder of Houston-based Hilder Law Firm, said Friday.
The attorneys list in court documents for Constantinescu and Knight did not immediately respond to an email Friday seeking comment. Court records do not list attorneys for Cooperman, Deel, Hennessey or Matlock.
"We are committed to protecting the investing public from market manipulation schemes, regardless of how they are carried out," Alamdar S. Hamdani, a U.S. attorney for the Southern District of Texas, said in a news release. "As some use advances in technology and social media to prey upon the public, our office will be on the cutting edge of prosecuting this area of fraud."