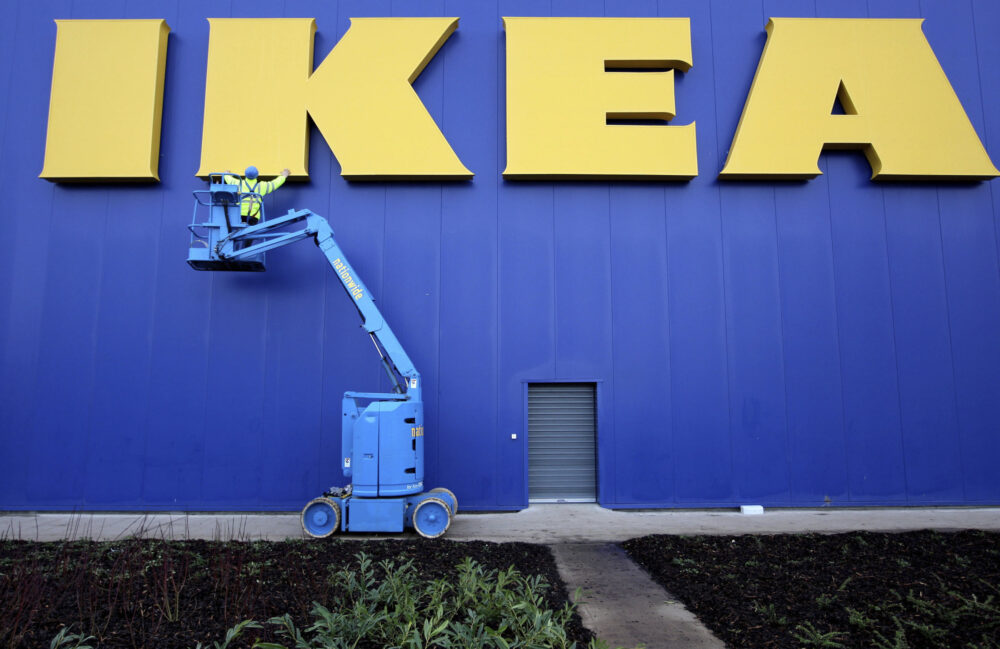 A self-driving trucking company that has been hauling IKEA products across Texas says its technology aims to improve working conditions for human drivers as well as their quality of life.
But according to the founder of a Houston-area organization that represents the interests of drivers and the trucking industry in general, autonomous delivery is a threat to their livelihood.
California-based Kodiak Robotics announced last week that its self-driving 18-wheelers began hauling products from IKEA, the Swedish home furnishings retailer, on Aug. 8. Deliveries have been made seven days per week from the IKEA Distribution Center in Baytown to the IKEA store in Frisco, outside of Dallas, according to a news release from Kodiak, which said human truck drivers pick up loaded trailers and then sit behind the wheel to oversee the autonomous delivery.
Still, the initiative is worrisome for the 150-plus trucking companies, drivers and other industry-related personnel who are members of the Greater Houston Trucking Association (GHTA).
"We at the GHTA are opposed to self-driving trucks for the following reasons: loss of jobs and depression of wages," said Liz Castillo, the founder and president of the organization. "Since 1980, the earnings of truckers have been going down. This is why we have a shortage of drivers."
Kodiak Robotics, a startup from the San Jose suburb of Mountain View, California, said it made its first autonomous freight delivery in 2019 between Houston and Dallas. It has since made deliveries between the Dallas area and the Texas cities of Austin and San Antonio along with Atlanta, Oklahoma City and two cities in Florida.
The company said in a news release that the purpose of its partnership with IKEA is to "get a better understanding of how Kodiak's autonomous driving technology contributes to increased road safety and better working conditions for truck drivers on the longer distances."
"Together we can enhance safety, improve working conditions for drivers and create a more sustainable freight transportation system," Kodiak founder and CEO Don Burnette said in the news release. "Adopting autonomous trucking technology can improve drivers' quality of life by focusing on the local driving jobs most prefer to do."
But according to a March study by researchers at the University of Michigan and Carnegie Mellon University, up to 94 percent of trucker operator hours may be impacted "if automated trucking technology improves to operate in all weather conditions across the continental United States." The study also found that the loss of operator hours associated with the automation of long-haul trucking – trips of 150 miles or longer – would "not be made up both in terms of quantity and quality by short-haul driving work."
"We found that an increase in short-haul operation is unlikely to compensate for the loss in long-haul operator hours, despite public claims to this effect by the developers of the technology," study co-author Parth Vaishnav wrote in his report.
Castillo said money invested in autonomous trucking technology would be better spent on wages for human drivers, which she said would help alleviate driver shortages and reduce the demand for automation. She also said she is concerned about the safety of self-driving 18-wheelers, although Kodiak and IKEA both touted improved road safety as one of the goals of their partnership.
A spokesperson for Kodiak wrote in an email that the company has "earned an extremely strong safety record since it began operating on public roads in 2019," adding that one of its trucks in August was rear-ended by the driver of a pickup truck on Interstate 45 south of Dallas. The spokesperson said no one was hurt in the collision, which caused "only minor property damage to both vehicles."
"Although the technology has improved, especially here in Texas, is it full-proof?" Castillo said. "Even me as consumer, being on the road with a self-driving truck, it's a little scary."