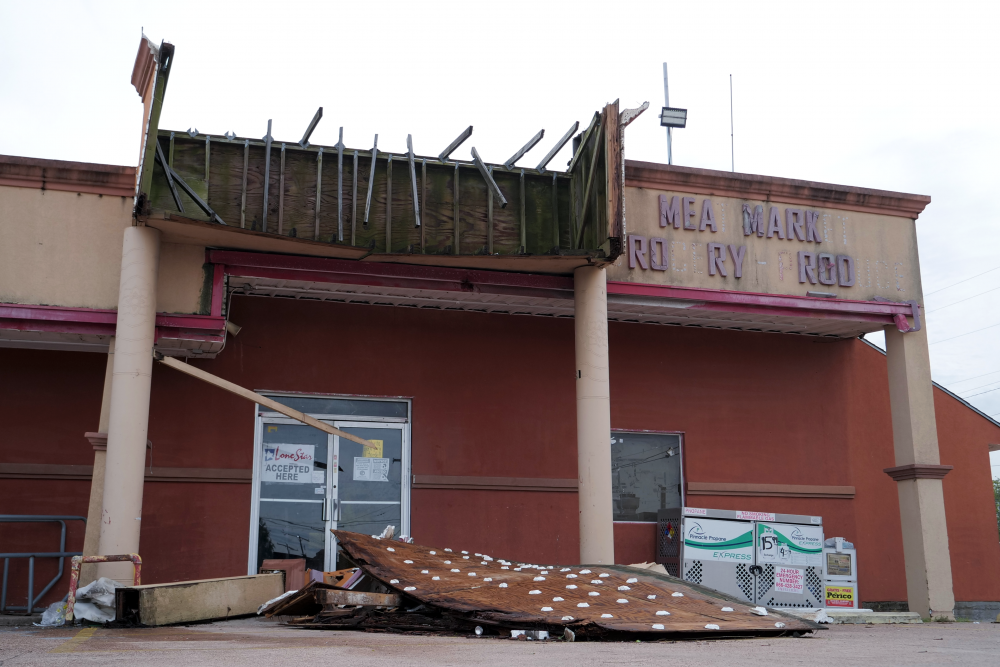 About 500 property owners in Harris County and another 500 along the Texas Gulf Coast could lose their insurance coverage after a Florida-based company was declared insolvent and ordered to cease operations by a court in its home state.
FedNat Insurance Co., which is licensed in Texas and has about 3,700 policyholders in the state, was ordered to liquidate Tuesday by the Second Judicial Circuit Court of Leon County, Florida. Its policies will be cancelled Oct. 27, which could leave FedNat policyholders without windstorm and hail damage coverage during the tail end of Atlantic hurricane season.
Federally backed flood insurance policies issued by FedNat will not be impacted, according to the Texas Department of Insurance, which is encouraging FedNat customers to seek policies with another company or apply for coverage with the Texas Windstorm Insurance Association (TWIA).
"If you have one of those policies with FedNat, you need to talk to your agent right way," said Ben Gonzalez, a spokesperson for the Texas Department of Insurance.
Impacted FedNat customers can apply for windstorm and hail damage coverage from the TWIA, established by the Texas Legislature in 1971, while utilizing an emergency rule adopted by the TWIA in August. Under the rule, there is a 90-day application window for TWIA coverage from the cancellation date of the previous policy, payments are not required during the first three months of TWIA coverage and the TWIA's storm moratorium – under which its acceptance of new or increased policies is prohibited if a hurricane is in the Gulf of Mexico – is waived.
The rule was adopted after Weston, another Florida-based property and casualty insurance company licensed in Texas, was declared insolvent and ordered to liquidate by the same Florida court that ruled in the FedNat case. The purpose of the emergency rule is to help ensure impacted policyholders do not lose coverage during hurricane season, according to Gonzalez, who said there were about 23,000 Weston policyholders along the Texas Gulf Coast.
"This is a special situation for these folks to lose their coverage right in the middle of hurricane season," Gonzalez said.
David Wuthrich, the executive director of Independent Insurance Agents of Houston, an organization that represents more than 70 agencies in the region, said wind damage caused by a storm is typically more significant than flooding. So the potential loss of such coverage is "very, very important" for those impacted by the FedNat insolvency, he said.
Wuthrich said there also are several Florida-based insurance companies that are choosing to no longer write windstorm and hail damage policies in Texas, because the amount of claims they are having to pay in the market makes the policies financially infeasible.
"Catastrophic events like storms or floods, we seem to see that more often," he said. "They're not capitalized like they should be for huge flood or wind events, so they can't pay all their claims, hence they go out of business."
According to information on the Texas Department of Insurance website, the Texas Property and Casualty Insurance Guaranty Association will issue refunds to FedNat policyholders for the unused portion of premiums they already have paid to the company, while also paying covered claims for those policies. If impacted policyholders have open claims with FedNat, they will receive notices from the guaranty association once it receives information about those claims.