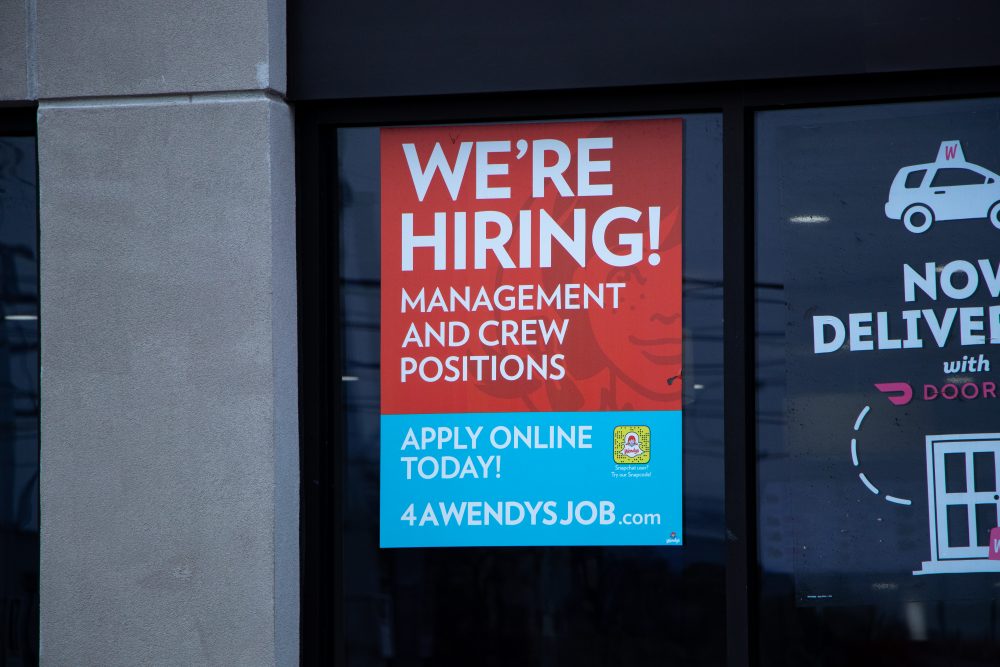 In November, Texas reached a milestone in statewide employment. The Texas Workforce Commission reported the state had finally surpassed its pre-pandemic employment levels that month, with a total of 12,998,200 nonagricultural jobs.
The previous employment record of 12,970,000 jobs was set in February 2020, right before the onset of the pandemic.
Now, newly released numbers for December show Texas hit a new record level of employment for the second month in a row.
"For that month, the state reached another record employment level with 13,059,600 jobs," said Francisco Gamez, a spokesperson for the Texas Workforce Commission.
The TWC also reported Friday that the state's unemployment rate dropped to 5% last month. That's down 0.2 percentage points from November.
That's still higher than the national jobless rate, which fell to 3.9% in December, according to the U.S. Bureau of Labor Statistics.
Other areas of the state are seeing an even lower unemployment rate.
"The Amarillo and Austin-Round Rock Metropolitan Statistical Areas recorded December's lowest unemployment rates among Texas, with a not seasonally adjusted rate of 2.9%, followed by College Station-Bryan at 3.2% and Abilene and Lubbock at each 3.3%," Gamez said.
The TWC also reported that Texas added 50,000 total nonagricultural jobs, making gains in 19 of the last 20 months.
The Texas Newsroom's Becky Fogel contributed to this report.