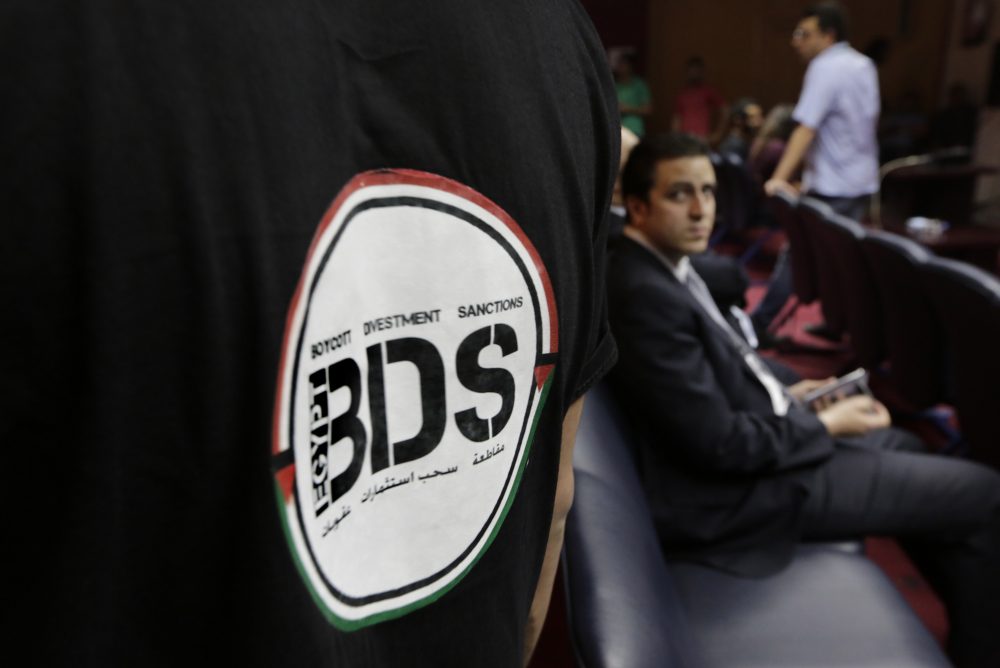 A Houston engineering firm filed a federal lawsuit Monday against the city and state over a law that prohibits government agencies from doing business with companies that boycott Israel.
The lawsuit, filed by the Council on American-Islamic Relations on behalf of Rasmy Hassouna of A&R Engineering and Testing, says the company was unable to renew its contract with the city due to a section that required A&R to certify that it was not actively boycotting Israel.
Hassouna, a Palestinian man who has contracted with the city for about 17 years, demanded that the provision be removed from the contract. The demand was denied, with Assistant City Attorney Arnold Colunga stating in an email that "the City's hands are tied" due to state law, according to the lawsuit.
"I believe in liberty and freedom," Hassouna said during a press conference Monday. "When I saw that statement, it contradicts everything I believe about this country."
The state of Texas adopted the anti-Boycott, Divestment and Sanctions clause into the state's government code in 2017, preventing the state and local municipalities from granting contracts to companies who "limit commercial relations specifically with Israel," according to Tex. Gov't Code § 2271.001.
The initial state law was narrowed down in 2019 after a previous legal challenge filed by CAIR. It now applies to state contracts for more than $100,000 with companies that have more than 10 full-time employees.
Attorneys say the state-wide provision violates the First and 14th amendments to the U.S. Constitution, and cannot be enforced by Texas Attorney General Ken Paxton.
"The principle of boycott is enshrined in our first amendment, our freedom of expression, our freedom to redress our grievances against the government," said John Floyd, chairman of CAIR Texas-Houston. "This is just an abhorrent attack on our first amendment rights."
The lawsuit is seeking a temporary restraining order to prevent the city of Houston from offering the unsigned contract to another engineering company while the courts review the constitutionality of the state's anti-BDS clause. Attorneys are also asking the city to award A&R a new contract without the anti-BDS clause, as well as damages for all economic harm caused by the city's enforcement of the clause.
Additional reporting by Katie Watkins.