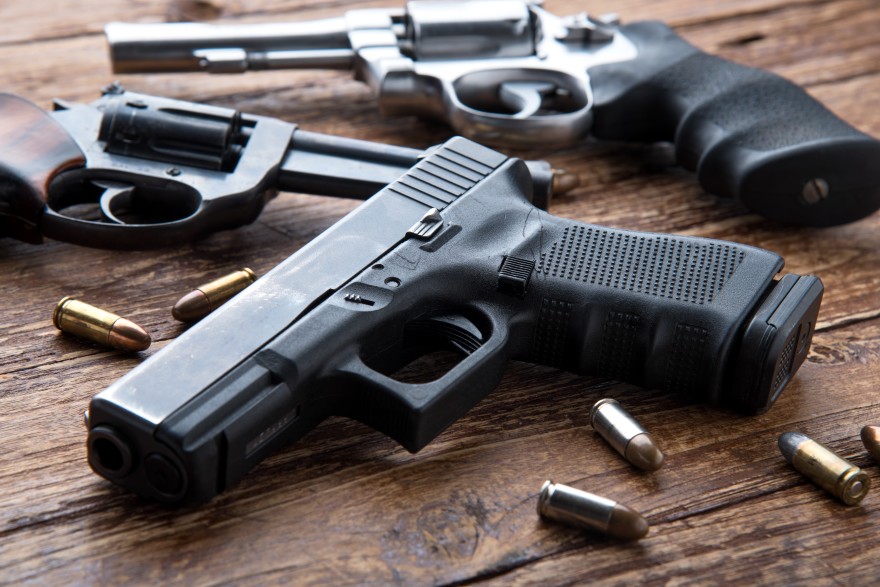 The National Rifle Association on Wednesday announced that the organization's 2022 annual meeting and exhibits will be held in Houston, after this year's event was canceled due to Harris County's high number of COVID-19 cases and hospitalizations.
The annual event, set to celebrate the organization's 151st anniversary next year, will be held over Memorial Day weekend in May 2022.
The 2022 meeting is expected to bring in about 55,000 attendees and have an economic impact of $16.7 million from hotel bookings, restaurants and entertainment, according to Houston First Corp, the quasi-governmental organization that manages the George R. Brown Convention Center and conventions in the city of Houston.
In a statement, Houston First President and CEO Michael Heckman said the NRA meeting will help Houston's hospitality industry recover from the impacts of the pandemic.
"We are very eager to welcome the NRA back to Houston in 2022 for their long-awaited annual convention," the statement read. "This convention will be a huge boost to our local economy and will be a great addition to our already stacked convention calendar in 2022."
The news comes after this year's event, which was scheduled to take place in May at the George R. Brown Convention Center, was canceled after initially being pushed back due to health concerns caused by pandemic.
According to the NRA, the risk to public safety caused by the pandemic would have prevented organizers from offering "the full guest experience," prompting organizers to cancel the event one week before it was scheduled to start.
The cancellation came as COVID-19 cases rose across the region, with at least 2,872 COVID patients hospitalized in Harris County in early August, according to data from the Southeast Texas Regional Advisory Council. That number continued to increase as the month progressed, and has recently begun lowering — there were at least 1,834 COVID hospitalizations in the county as of Wednesday.