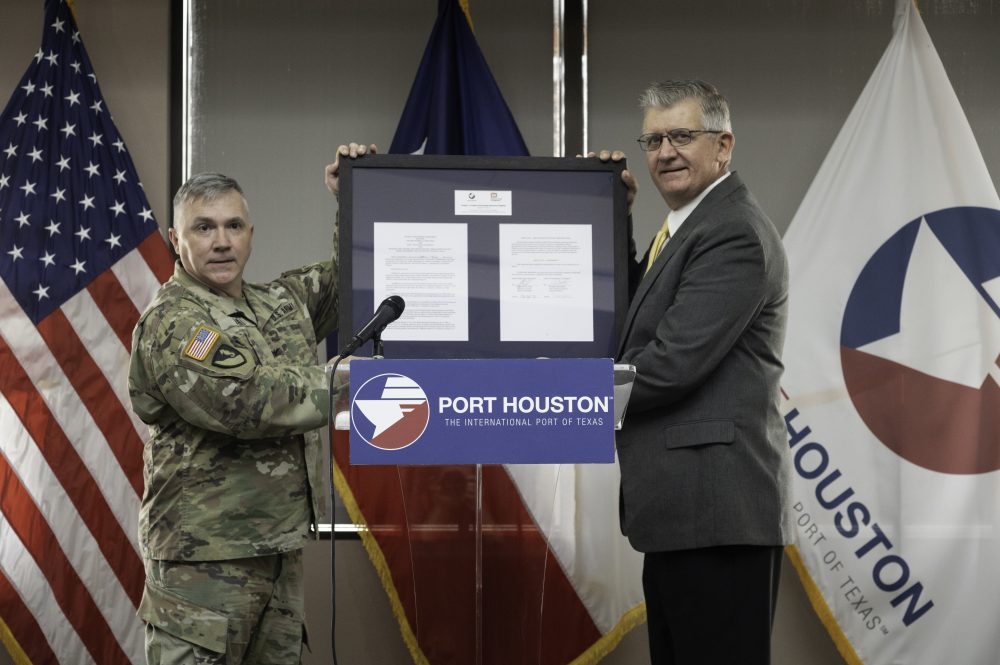 Port Houston has begun its search for contractors to widen the Houston Ship Channel after signing a partnership agreement with the U.S. Army Corps of Engineers to move forward with the project.
The agreement was the final step before soliciting contract proposals for the first phase of construction. At a ceremony with members of Congress Thursday, Port Houston Executive Director Roger Guenther said those requests for proposals have already gone out.
"This day is historic, very important," Guenther said. "There's been many steps along the way, getting authorization and appropriation for 'new start,' but now we're leaning forward and now we're free to make contracts and start turning dirt, as we say."
The Water Resources and Development Act of 2020, which Congress authorized in December, awarded Port Houston $19.5 million for the construction.
That came after the port and the Army Corps completed a feasibility study on the project in 2019.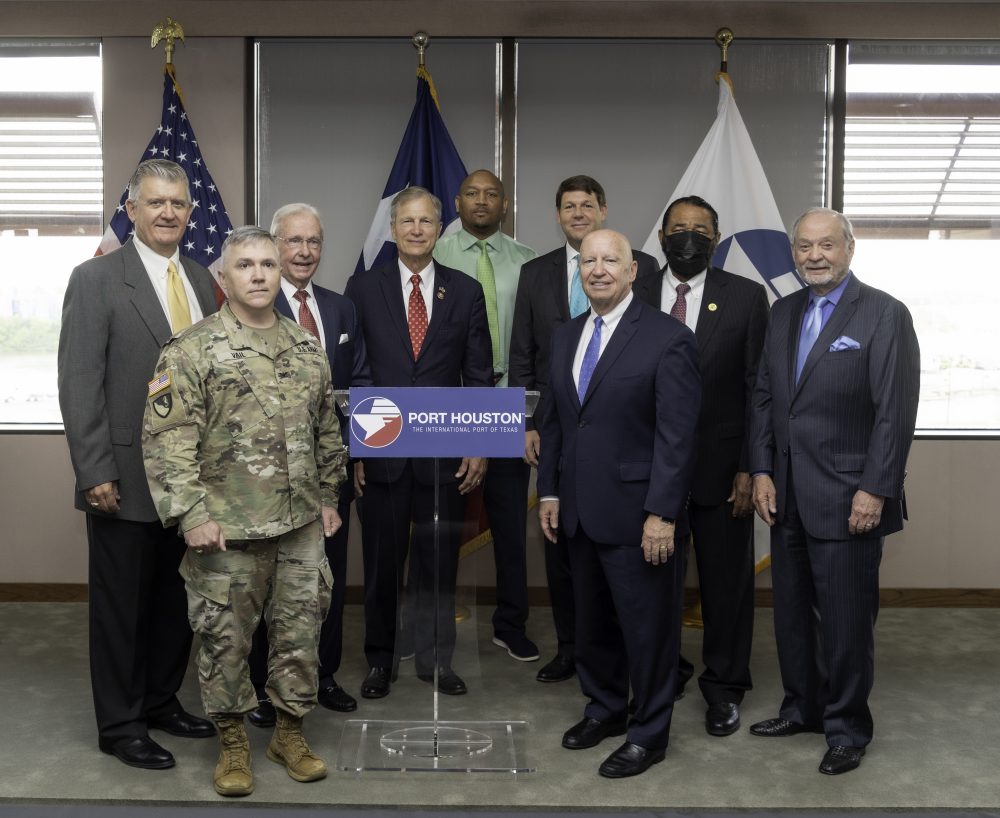 Guenther said he hoped to start digging before the end of this year and complete Phase 1 — from Galveston to Morgan's Point near La Porte — within the next three years.
The $1.1 billion local-federal project will widen and deepen the Houston Ship Channel to allow more and larger vessels to come through.
Guenther said it has become necessary due to growing demand from industries and also the expansion of the Panama Canal in 2016.
The Democratic and Republican members of Congress who spoke during the ceremony at the Port Houston headquarters lauded the importance of the port for the nation's economy and celebrated the bipartisan support for the project.
"This is something that we don't have a partisan position on," said U.S. Rep. Al Green, D-Houston. "It concerns our city, our county, our state, our country, and on these issues we tend to stand together."