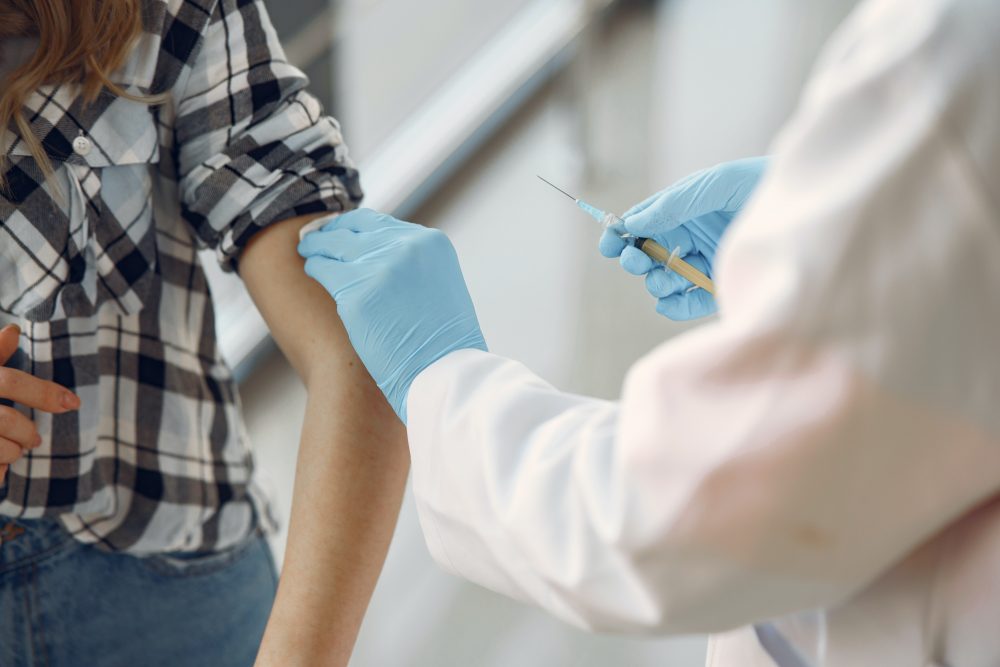 More than 40% of small- to medium-sized Houston businesses surveyed by PNC Financial Services Group said they plan to require employees to get vaccinated.
About three quarters of the business owners said they are at least encouraging staff to get the shot, more than one third will provide assistance to get it and one in five say they will incentivize it.
At Houston Event Planning and its venue, Signature Manor, employees get paid time off to get the vaccine and, if necessary, recover from it.
"We're not mandating the vaccine, that they have to take it," Executive Vice President Katherine Cheng-Arif said. "But we are strongly encouraging it because we're in an environment where we're constantly around people as event planners and as a venue. Sometimes you have 100 people, sometimes you have 350 people."
Two of her employees have been vaccinated so far, Cheng-Arif said, but the majority will likely not be eligible until later because they are in their 20s and 30s.
She said despite the governor dropping mask mandates and COVID-19 occupancy limits, her business will continue to keep capacity around 75% and require masks for both employees and clients.
That's in spite of a devastating year for the company, in which HEP lost 87% of its business, Cheng-Arif said.
"Since we couldn't have events, we couldn't gather, that was our bread and butter," she said. "So, no conferences, no weddings, no social events – it was disastrous."
Even so, the company didn't lay off any of its 14 full-time and 35 part-time employees and kept paying them even when there was no work, Cheng-Arif said.
The PNC survey found 62% of Houston businesses are facing challenges to stay afloat and a quarter said if economic conditions don't improve, they will have to shut down within a year.
Cheng-Arif is optimistic that business will return once more people are vaccinated and craving a return to normalcy.
"I'm seeing a higher request rate of events in the fall and I'm seeing a lot more social events coming back hitting for 2022," she said. "So I'm sure 2022 will get better."