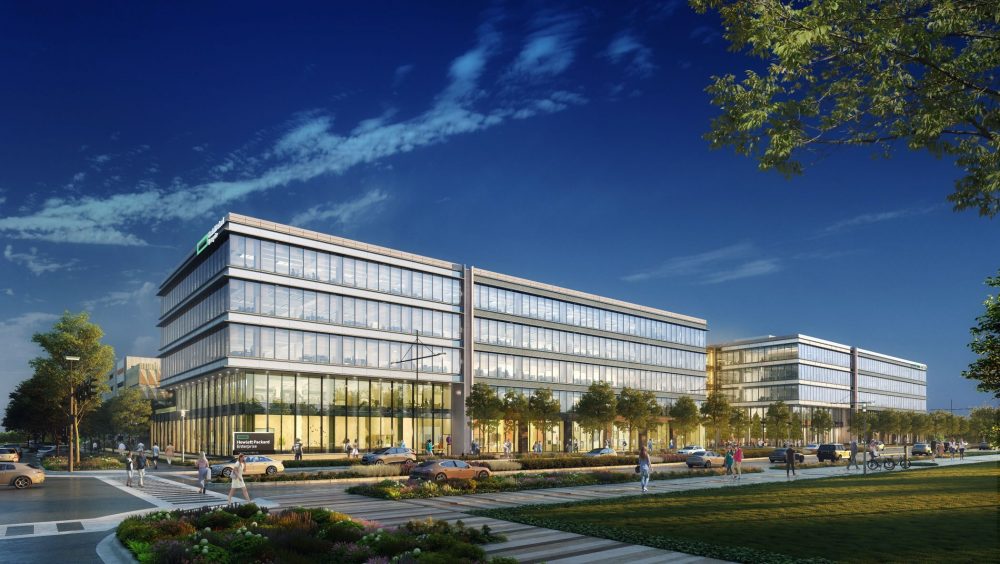 Hewlett-Packard Enterprise is moving its global headquarters to the Houston area.
The new headquarters for HPE, the IT spin-off of San Francisco Bay Area-based Hewlett-Packard, is under construction at the company's existing campus in Spring. It's scheduled to open in early 2022.
Bob Harvey, president of the Greater Houston Partnership, said it's a big deal for Houston: Not only does it give Houston yet another Fortune 500 company headquarters, but it also helps diversify the region's economy.
"We talk about making Houston a more prominent digital tech city," he said. "Well, something like this really helps."
Houston is in the process of improving its tech economy by building out an "innovation corridor" from downtown to the Texas Medical Center.
A major innovation hub in midtown called the Ion is scheduled to open in the spring.
"I am certain HPE will find a way to make its presence felt in the innovation corridor in some fashion," Harvey said.
Texas Gov. Greg Abbott also praised HPE's move and credited the state's business climate, including low taxes, quality of life, strong workforce and good universities.
HPE is just the latest tech company from California moving to Texas, although that trend doesn't always benefit the Houston area.
"It's easy for West Coast companies, particularly West Coast tech companies, to simply see Austin as the place to land if they're coming to Texas," Harvey said. "And we've had to really push hard to get them to consider Houston."