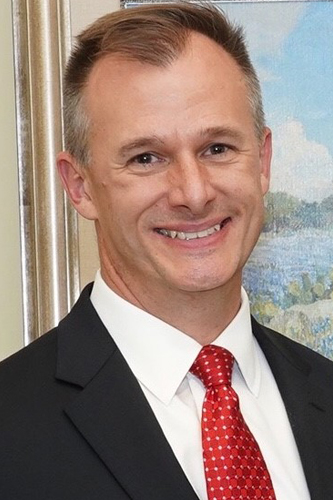 The coronavirus pandemic is causing a recession the likes of which the United States has not seen in a century, according to Raymond Robertson, an economist at Texas A&M University.
Houston Public Media spoke with him about what may be ahead for Houston, for Texas, and for the country.
You can listen to the interview above. Here are some highlights, edited for length and clarity:
On how bad this recession is:
The effect of this pandemic on the economy is historically catastrophic. The unemployment rate is speculated to be somewhere around 15%, maybe even as high as 20%, which is bringing it in the range of the 25% that we saw during the Great Depression. So the effect on the economy is widespread and incredibly profound.
On the recovery:
One of the interesting things about this recession is that people are temporarily furloughed from work in addition to having other people lose their jobs because of the shutdowns. Estimates suggest that maybe as many as 10 million people of the 26.5 million people that filed [for unemployment] are temporarily displaced and have jobs to go back to. I think that gives us hope that the recovery will be relatively quick.
On the impact from both the coronavirus and low oil prices on Houston and Texas:
The pandemic and also international politics between Saudi Arabia and Russia are pushing down oil prices, and they really are dramatic, so it's a double whammy for Houston.
I think it's important to remember that Houston lost about 220,000 jobs when oil prices fell below $12 a barrel in 1982 through 1987, and now they're even lower than that. The economy is more diversified now, so that eases that pain a lot, but at the same time the impact is incredibly huge for Houston. Now how long is it going to last? We don't really know. We're seeing that the oil prices are starting to come up a little bit so we're optimistic that there will be some recovery, especially on the international political side. And as states start allowing people to go back to work, they will start increasing their demand again. So there's reason for hope and optimism that this wouldn't go on for five, six years like it did in the '80s. But at the same time, the low oil price was low not that long ago, so it's really hard to predict.